eye makeup
A Winged Eyeliner Makeup Tutorial For Hooded Eyes
January 22, 2021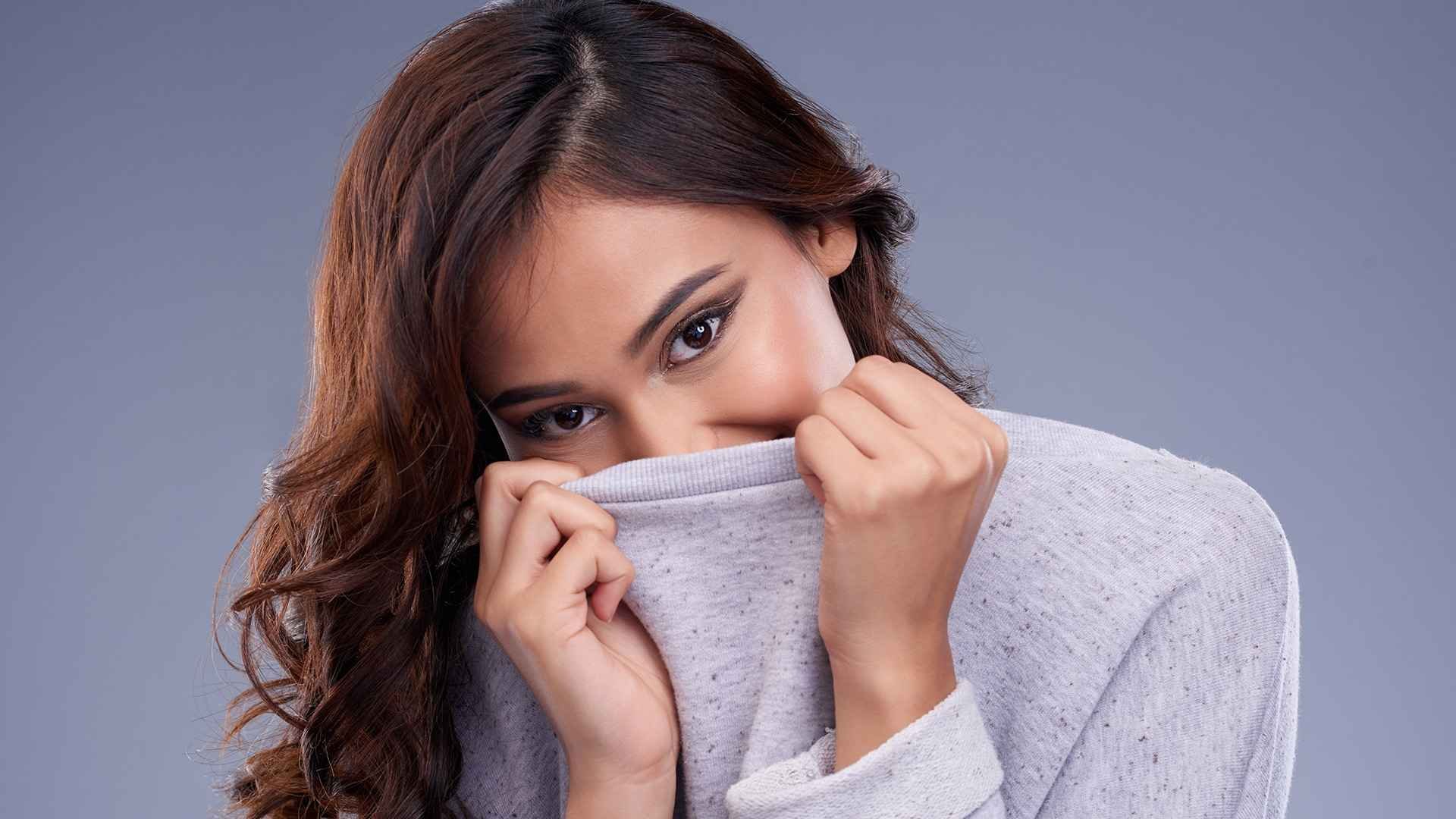 While every eye shape—from almond eyes to downturned eyes—is gorgeous, they each have specific needs to achieve different makeup looks. If you have hooded eyes, certain looks can be particularly difficult to master, including smokey eyes and winged eyeliner. And while there are so many beautiful eye makeup looks, not all complement your unique hooded eyelids. But, if you're eager to do makeup for hooded eyes, we've got you covered! Read on to learn how to apply everything from eyeliner to eyeshadow on hooded lids.
WHAT ARE HOODED EYES?
Before we share all the details on eye makeup for hooded eyes, you should know what hooded eyelids are. For starters, hooded eyes are known for their lack of visible lid space. Grab a mirror and really examine your eye shape. Don't notice a crease? Does skin droop from your brow bone to where your crease should be? If you answered yes to either question, you likely have hooded eyelids. You can also check out our article, How To Determine Your Eye Shape In 2 Easy Steps to help you determine your eye shape.
Certain eye makeup looks aren't as easily visible since your eyelid appears to be hidden. However, while some eye makeup looks aren't as easy to create, there are others that can seriously flatter hooded lids and help to bring all of the attention to your beautiful eyes, including winged liner.
HOW TO DO MAKEUP FOR HOODED EYES
When you have hooded eyes, certain eye makeup looks—like a cat eye—may seem off the table. Luckily, the cut crease fixes that little issue. Known for the way it creates the illusion of an eye-popping crease, this makeup tutorial will bring your cat eye to life. Remember that eyeliner for hooded eyes can be hard to perfect since you don't have much lid space. Draw your eyeliner on the thinner side, so you still have room for pretty eye shadows. And opt for smudge-free, waterproof formulas to prevent transferring.
Now, grab your primer, matte eyeshadow palette, waterproof eyeliner, and mascara, and follow these steps to create the perfect winged eyeliner makeup look for hooded eyes.
STEP #1: PRIME YOUR LIDS
If you have hooded eyelids, then you know better than anyone else just how annoying it is to achieve the perfect cat eye, only for it to smudge onto your upper lid. Always use an eye makeup primer first to keep your eye makeup from transferring and to create a smooth canvas for the rest of your makeup application. You can also use a dab of foundation or concealer in place of a primer.
STEP #2: FAKE A CREASE
Using a pencil eyeliner, like the L'Oréal Paris Infallible Pro-Last Waterproof, Up to 24HR Pencil Eyeliner, draw a line from the outer edge of your eye toward the inner corner. Be sure to wield a heavier hand on the outside and gradually get lighter as you inch toward the inner portion of your eye. Feel free to arch your crease, keeping in mind that a rounder edge will make your hooded eyes appear bigger.
STEP #3: BLEND IT
Before your drawn-on crease fully dries, use a fluffy blending brush to soften the line in an upward motion toward your brow bone and the outer corner of your eye. Keep the bottom edge of the line precise, as this is a defining characteristic of a cut crease. Don't worry if you have any slip-ups—that's what cotton swabs and makeup remover are for! Simply dip a cotton swab into a bottle of the L'Oréal Paris Micellar Cleansing Water Complete Cleanser Waterproof – All Skin Types and use it to fix any small mistakes.
STEP #4: TRACE OVER YOUR LINE
With the eyeliner cut crease as your base, blend a non-shimmery eye shadow over the line of your cut for a gorgeous eye makeup look. Choose a matte eyeshadow like L'Oreal Paris Colour Riche Monos Eyeshadow in Matte-ison Avenue, Acro-Matte, Matte It Up, Mix and Matte, or Matte Chill on your top lids to open up your eyes. Simply apply the shadow just above the natural fold of your eyelid for a more visible look. Since much of your lid disappears when your eyes are open, apply eyelid makeup when your eyes are fully open. This way, you won't be surprised by what ends up being visible.
STEP #5: MAKE IT SMOKY
Again, you want to blend for a softer effect that's similar to a smoky eye.
STEP #6: ADD COLOR TO YOUR LOWER LID
Cover your lid with a shimmery hue that complements your smoky cut crease. We especially love the L'Oréal Paris Brilliant Eyes Shimmer Liquid Eye Shadow Makeup in Diamond Drop, Crystal Shine, and Bronze Light.
STEP #7: HIGHLIGHT
After you complete your smoky eye, use a slightly shimmery, super-light highlighter, such as the L'Oréal Paris True Match Lumi Shimmerista Highlighting Powder in Sunlight, to brighten the inner corner of your eye and the area right beneath the arch of your brow.
STEP #8: CREATE YOUR WINGED LINE
Eye makeup looks like a cat eye or winged eye can be super flattering, but a little tricky to do on hooded eyes. To make it easier, create a line that extends up from your lower lash line. Meet it with a diagonal line from the inner corner of your eye to its tip. To finish it off, look straight ahead with your eyes wide open and fill in the blank space with more eyeliner. Try a liquid eyeliner with a smooth formula, like the L'Oréal Paris Voluminous Lash Paradise Liquid Eyeliner.
STEP #9: GIVE YOUR LASHES SOME LOVE
The best way to really perk up any eye makeup look is with a few layers of mascara. Look for a voluminous, waterproof formula, like the L'Oréal Paris Voluminous Lash Paradise Waterproof Mascara.
STEP #10: SEAL THE DEAL
You've spent all that time perfecting your eye makeup look, so why would you let it go to waste? Use a makeup setting spray like the L'Oréal Paris Infallible Pro-Spray and Set Make-Up Oil-Free Setting Spray to seal your look and give you that "just applied" makeup all day long.
Next: Anything But Ordinary: 7 Modern Takes on Winged Eyeliner.
Discover more tips & tricks
Keep your skin happy
See all articles
Shop Featured Makeup products
Discover More