eye makeup
6 Makeup Tips For Hooded Eyes
Plus, a makeup tutorial for your unique eye shape.
July 27, 2022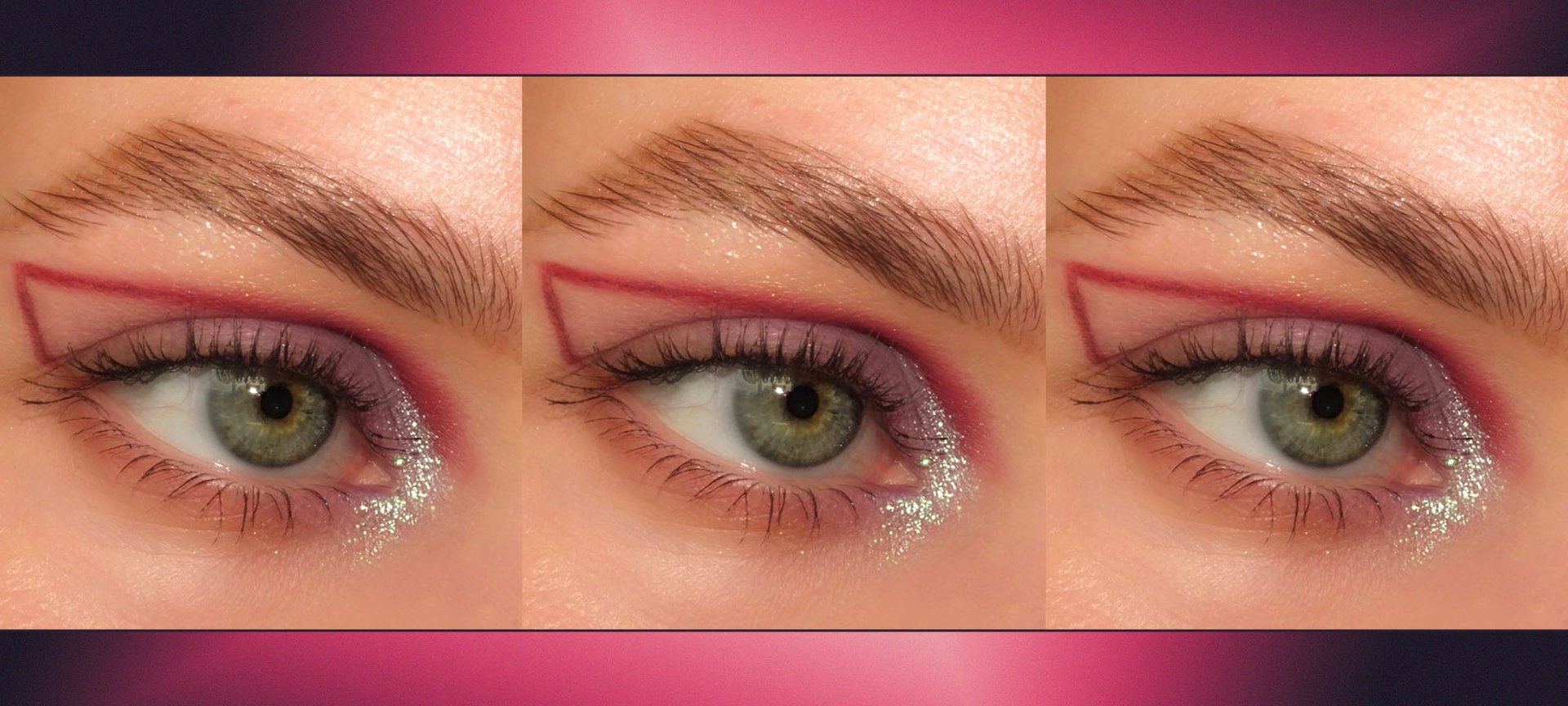 Every eye shape from almond eyes and round eyes to downturned eyes has its own specific set of needs to achieve different makeup looks. If you have hooded eyes, you quickly learn that certain looks can be particularly difficult to master, like the classic smokey eye or winged eyeliner — and not all makeup looks complement your hooded lids.
In no way does this mean you have to skip out on eye makeup — it's all about discovering what flatters your eye shape. So check out our tips and tricks for applying eyeliner on hooded eyes, plus how to do general eye makeup for your hooded lids.
What Are Hooded Eyes?
Hooded eyes are known for their lack of visible lid space. To check if you have them, grab a mirror and examine your eye shape, if you don't notice a crease and the skin droops down from your brow bone, towards your lash line, you likely have hooded eyelids.
With hooded eyes, certain eye makeup looks aren't as easily visible since your eyelid appears to be hidden when your eye is open. However, while some eye makeup looks aren't as easy to create, there are others that can seriously flatter hooded lids, like a cut crease.
Dos and Don'ts for Applying Makeup With Hooded Eyes
Hooded eyes have their own nuanced list of needs so read on to see our dos and don'ts for applying makeup on hooded eyes.
Do Apply Makeup With Your Eyes Open
This sounds unconventional and it is but when you have hooded eyes, you don't have much lid space. When you're applying eyeshadow, place it above your natural crease so it can be seen on the visible lid when your eyes are open. Take it a step further and try a cut crease to fake a higher eye fold.
Don't Reach for Dark Shades
Dark eyeshadow can make your hooded eyes appear heavy. When wearing eyeshadow with hooded eyes, reach for lighter shades and spend your time blending upwards and outwards to give your eyes a more lifted look. If you want to use a darker shade to create a smokey eye, blend it with lighter shades to make sure it's not all you can see when your eyes are open.
Do Opt for Long-Wearing, Waterproof Formulas
Hooded eyes lack lid space so it's not uncommon for makeup to smudge and transfer onto your upper lid. Avoid this by using eye primer and opt for smudge-resistant and waterproof eye makeup like the L'Oréal Paris Infallible Grip Precision Felt Waterproof Eyeliner.
Don't Go for a Heavy Lash
If you like to wear false lashes, a dramatic set can make your hooded eyes look droopy. Opt for a lighter, wispy style to lift your eyes and pair your false lashes with a lengthening mascara like the L'Oréal Paris Telescopic Original Mascara.
Do Stick with Thin Lines
When adding eyeliner to your hooded eyes, keep the lines thin. Heavy lines, especially with eyeliner, can highlight the appearance of your hooded eyes making them look even smaller.
Don't Line the Waterline
Lining your waterline creates the appearance of smaller eyes, the opposite of what you want for hooded eyes. Opt for tightlining or invisible eyeliner and apply eyeliner to the upper lash line to create the illusion of fuller lashes for a wide-awake, lifted look.
How to Do Makeup For Hooded Eyes
Now that you know all the do's and don'ts of applying makeup and eyeliner for hooded eyes, it's time to get to work. Grab your makeup bag and follow along with our step-by-step, hooded eye makeup tutorial, below.
1. Prime Your Lids
If you have hooded eyelids, smudged eyeliner and makeup is common so prevent this by reaching for an eye primer. If you don't have an eye primer, a dab of foundation or concealer set with powder can work in its place.
2. Fake a Crease
Using a pencil eyeliner like the L'Oréal Paris Infallible Pro-Last Waterproof, Up to 24HR Pencil Eyeliner, draw a line from the outer edge of your eye toward the inner corner. Use a heavier hand on the outside and gradually get lighter as you inch towards the inner corner of your eye.
Try to arch the crease as a rounder edge will make your hooded eyes appear bigger and more lifted.
Editor's tip: Keep a bottle of micellar water, like the L'Oréal Paris Micellar Cleansing Water Complete Cleanser Waterproof – All Skin Types, and cotton swabs nearby to fix any small mistakes.
3. Blend it Out
Before your drawn-on crease fully dries, use a fluffy blending brush to soften the line in an upward motion toward your brow bone and the outer corner of your eye. Keep the bottom edge of the line precise, as this is the defining characteristic of a cut crease.
4. Trace Over Your Line
With your eyeliner in place, blend a matte eyeshadow like L'Oreal Paris Colour Riche Monos Eyeshadow in Matte-ison Avenue, Matte It Up, Mix and Matte, or Matte Chill on your upper lid to open up your eyes. Blend thoroughly for a softer effect that's similar to a smokey eye.
5. Add Some Shimmer
Matte colors are great for hooded eyes but a little bit of shimmer applied to the visible lid can help to brighten your hooded eyes and fake a rounder shape. We especially love the L'Oréal Paris Brilliant Eyes Shimmer Liquid Eye Shadow Makeup in Diamond Drop, Crystal Shine, and Bronze Light.
Discover more tips & tricks
Keep your skin happy
See all articles
Shop Featured Makeup products
Discover More