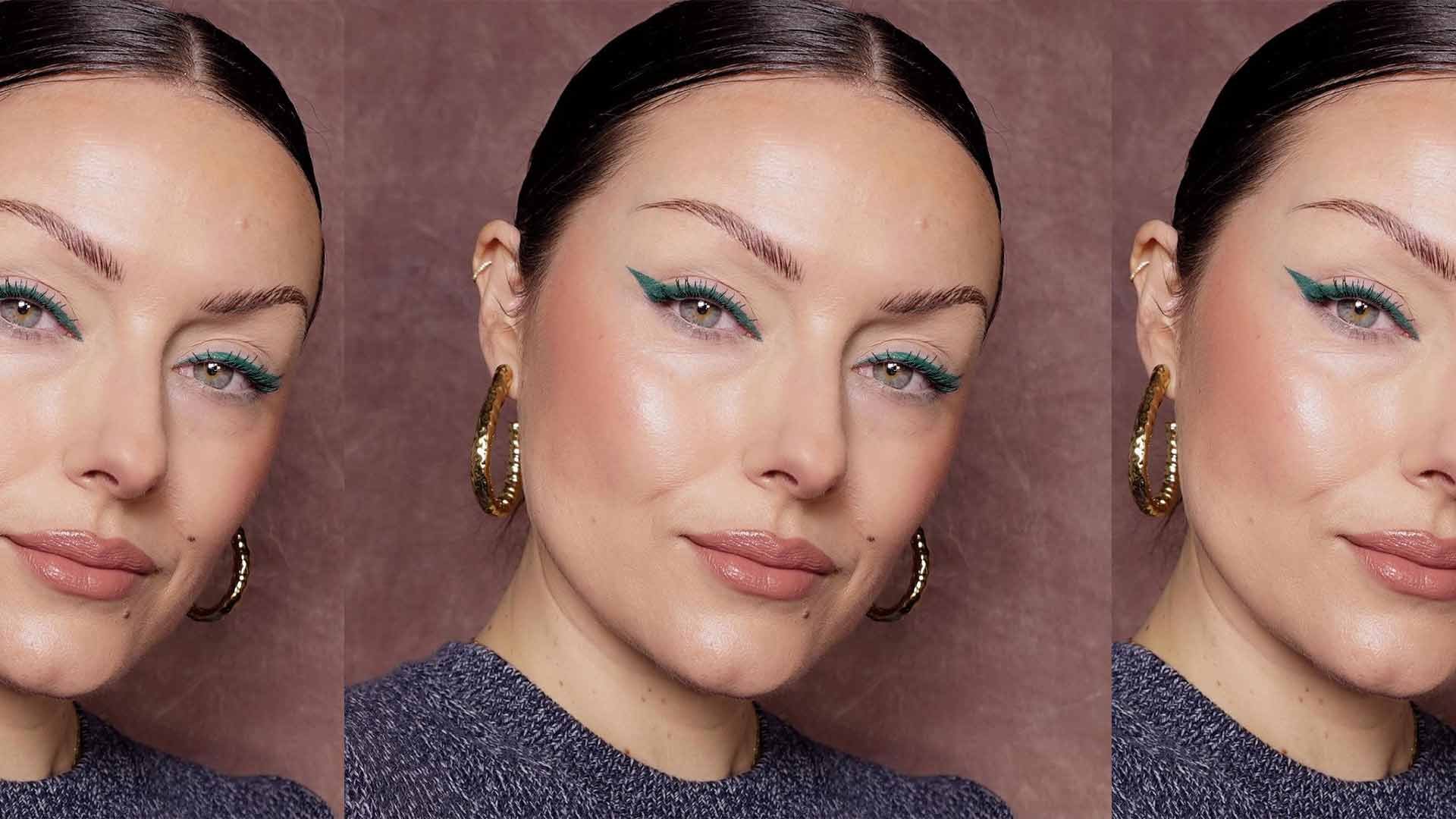 eye makeup
4 Eyeliner Tips For Hooded Eyes
Eyeliner is a makeup tool we simply cannot live without. It can enhance your eye makeup in a matter of seconds and allows you to create all kinds of fun looks. However, if you have hooded eyes, you know that creating particular eyeliner looks can be challenging. Between having minimal eyelid space to work with and dealing with frequent makeup transfer, applying eyeliner on a hooded eye shape can feel like a messy task. Luckily, there are a few different tips and tricks you can use to make the process easier. Below, we're sharing our favorite tips for applying eyeliner for hooded eyes and product picks you can use to get the best results.
Tip #1: Use The Bat Liner Technique
This winged-out bat-eye look is the perfect style to go for when lining hooded eyes. It works with your crease shape and will help give the eyes a more lifted appearance. Grab the L'Oréal Paris Matte Signature Liquid Dip Eyeliner, Waterproof in Black, and start by looking straight into a mirror, drawing on a thin line across the entire lash line. Try to stay as close to your lashes as possible and extend the line all the way out towards the outer corner of your eyes, going over the fold or "hood" to create a wing. After the wing is complete, look down into a mirror and fill in any gaps you may have missed, but do not fill in the space that has a unique eyeliner shape. When you close your eyes, you'll see the bat-wing shaped line, and when you open your eyes, you'll see a perfect winged eyeliner.
Tip #2: Swap Your Pencil For Gel
For the best eyeliner application on hooded eyes, we recommend using a gel eyeliner and a fine-tipped brush. These tools will allow you to have more control over the amount of product you use and help create a more precise line. Reach for the L'Oréal Paris Infallible Lacquer Liner 24H in Blackest Black, which comes with an eyeliner brush to help apply the gel formula smoothly across the lash line. To get a straight line, make sure to keep your arm placed on a sturdy surface to prevent your hand from shaking.
Editor's Tip: Due to its creamy consistency, it's a good idea to set your gel liner after applying it. You can do so by pressing on a black eye shadow, like the L'Oréal Paris Colour Riche Monos Eyeshadow in Noir Cest Noir, over your eyeliner.
Tip #3: Use Primer To Avoid Smudging
If you have hooded eyes, there's a chance that your eyeliner will smear or smudge because of the extra layer of skin. Use an eye primer before eyeliner to help extend the wear and prevent any transfer by locking the liner into place. Reach for the L'Oréal Paris Infallible Pro-Matte Lock Makeup Primer and tap a tiny amount onto your eyelids using your ring finger. And be sure to apply eyeliner in a thin line right against your lashes to avoid any product transfer.
Tip #4: Get Help With Triangles
Hooded eyes can sometimes give off a sleepy or heavy appearance due to the hood. To get the look of bigger and wider eyes, use the L'Oréal Paris Le Liner Signature Easy-Glide Mechanical Eyeliner, Waterproof, and create a triangular shape at the inner corner of your top and bottom lids. This technique will both lengthen the look of your eyes and give off a cool graphic eyeliner look.
Photo Credit: Katie Jane Hughes, @katiejanehughes
Discover more tips & tricks
Keep your skin happy
See all articles
Shop Featured products
Discover More