face makeup
How to Get Fuller-Looking Eyebrows
February 07, 2020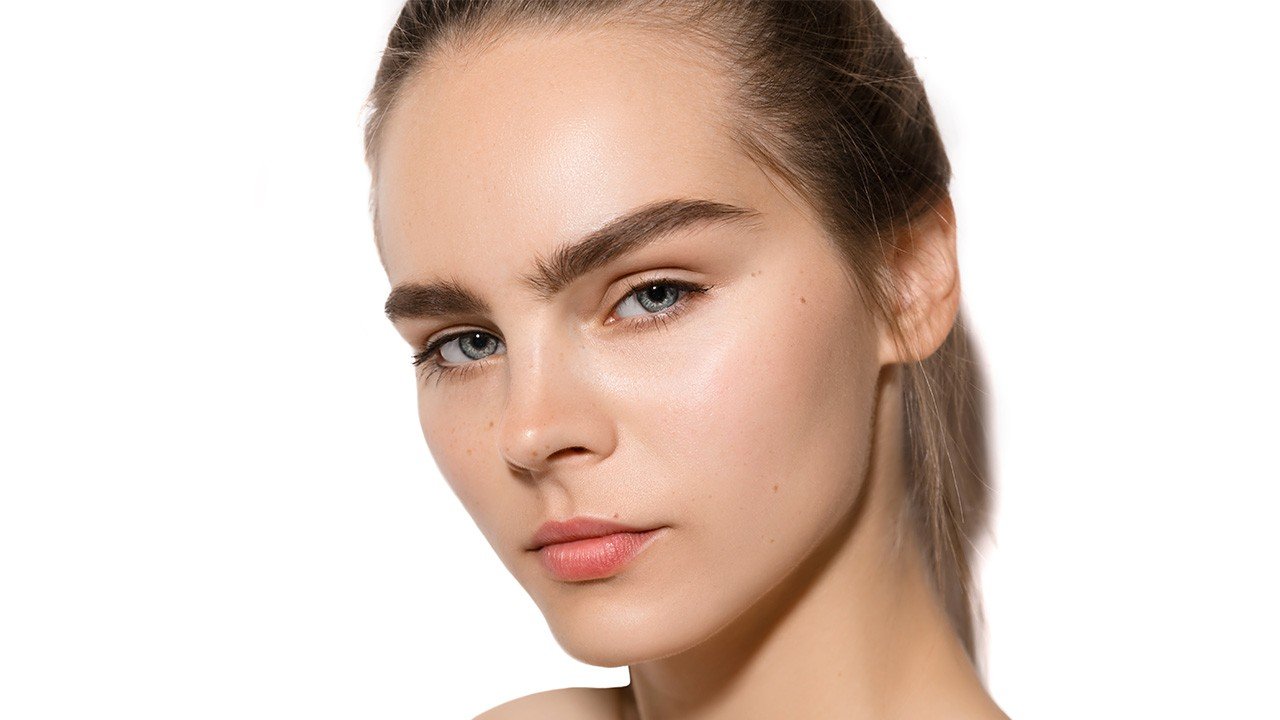 As far as beauty trends go, brows are back—and they're bigger than ever! Unless you've been in a total social media blackout, you've probably noticed fuller eyebrows making a major comeback. Gone are the days of over-plucking and pencil thin eyebrows—today, it's all about finishing off your makeup look with the appearance of fuller, thicker brows. Want to join in and get gorgeous, fuller-looking brows? Keep reading for a step-by-step tutorial on how to master this look!
STEP #1: DETERMINE YOUR BROW SHAPE
Just like you take the time to figure out what color of foundation suits your skin tone, the same holds true when it comes to figuring out your ideal brow shape. The shape of your face plays a major role in what eyebrow shape you should have. Brows accentuate your facial structure and help frame that smoky eye you love so fondly, so it's important to start by figuring out the perfect shape for you.
If you have a square face…the best eyebrow shape for you is gently curved. The reason why this shape is ideal for you is that it's most flattering on angular face structures. A gentle curve can help to soften your facial features.
If you have a round face…the best eyebrow shape for you is angular. Just as curved brows offer the perfect contrast to a square face, angular brows do the same for round faces. Get the illusion of a more defined bone structure with a strictly styled arch.
If you have a heart-shaped face…keep your brows well-groomed. Heart-shaped faces are characterized by a wider forehead and a narrower jaw. Since your forehead is a bit wider than the rest of your face, the last thing you want is ultra-thick brows. Go to your local salon or pick up a pair of tweezers to create a well-groomed (but not too thin!) arch. Only remove hair from the underside of your brow to keep the top of your arch in perfect condition.
If you have a long face…go for slightly extended brows. This style will help create a new focal point when your face shape feels elongated. Instead of focusing on the vertical span of your features, eyes will be drawn to your horizontal characteristics when you style your brows past the ends of your eyes.
STEP #2: BRUSH YOUR BROWS
Now that you've determined your brow shape match, it's time to create the appearance of fuller eyebrows! Start by combing your brows with a spoolie. Comb them upward and outward, following the natural pattern of your arches.
STEP #3: OUTLINE YOUR SHAPE
Next, you'll want to draw your brow shape. We recommend using an eyebrow pencil, like the L'Oréal Paris Brow Stylist Definer Waterproof Eyebrow Mechanical Pencil, to do so. This will allow you to draw precise, hair-like lines as you create the fuller eyebrow look that best matches your face shape.
STEP #4: FILL IT IN
Of course, a fuller eyebrow look can't have any sparse areas, now can it? Fill in any gaps with your eyebrow product of choice. Need a product rec? Allow us to introduce you to the L'Oréal Paris Brow Stylist Micro Ink Pen by Brow Stylist, Up to 48HR Wear. This instant brow tint pen has a comb-tip applicator for a natural, hair-like effect. To use it, place the comb tip applicator at the anchor of your brow and brush upward and outward towards the tail, building to your desired full eyebrow look.
STEP #5: BLEND IT OUT
It's time to blend! After filling everything in, grab a spoolie and comb through your brows to blend it all together for a natural look.
STEP #6: CLEAN UP THE EDGES
Use a concealer brush to apply concealer along the outer edges of your arches to sharpen and perfect your brow shape. This will create a well-groomed finish.
STEP #7: HIGHLIGHT AWAY
Just like a highlighter accentuates your overall appearance when applied to your cheeks and the bridge of your nose, a small amount of highlighter under the arch of your brows is the finishing touch to your brow look. Pop the L'Oréal Paris True Match Lumi Shimmerista Highlighting Powder into place.
STEP #8: SEAL IN YOUR LOOK
You wouldn't want all your hard work to go to waste, right? Swipe on the L'Oréal Paris Brow Stylist Boost & Set Brow Mascara in Clear to keep your brow hairs in place, plus boost volume for a thicker appearance.
Next, learn How to Trim Your Eyebrows. That's right, just because you're seeking full brows doesn't mean you should stop trimming and grooming your arches altogether!
Discover more tips & tricks
Keep your skin happy
See all articles
Shop Featured Makeup products
Discover More