eye makeup
The 5 Best Waterproof Mascaras For 2021
July 10, 2018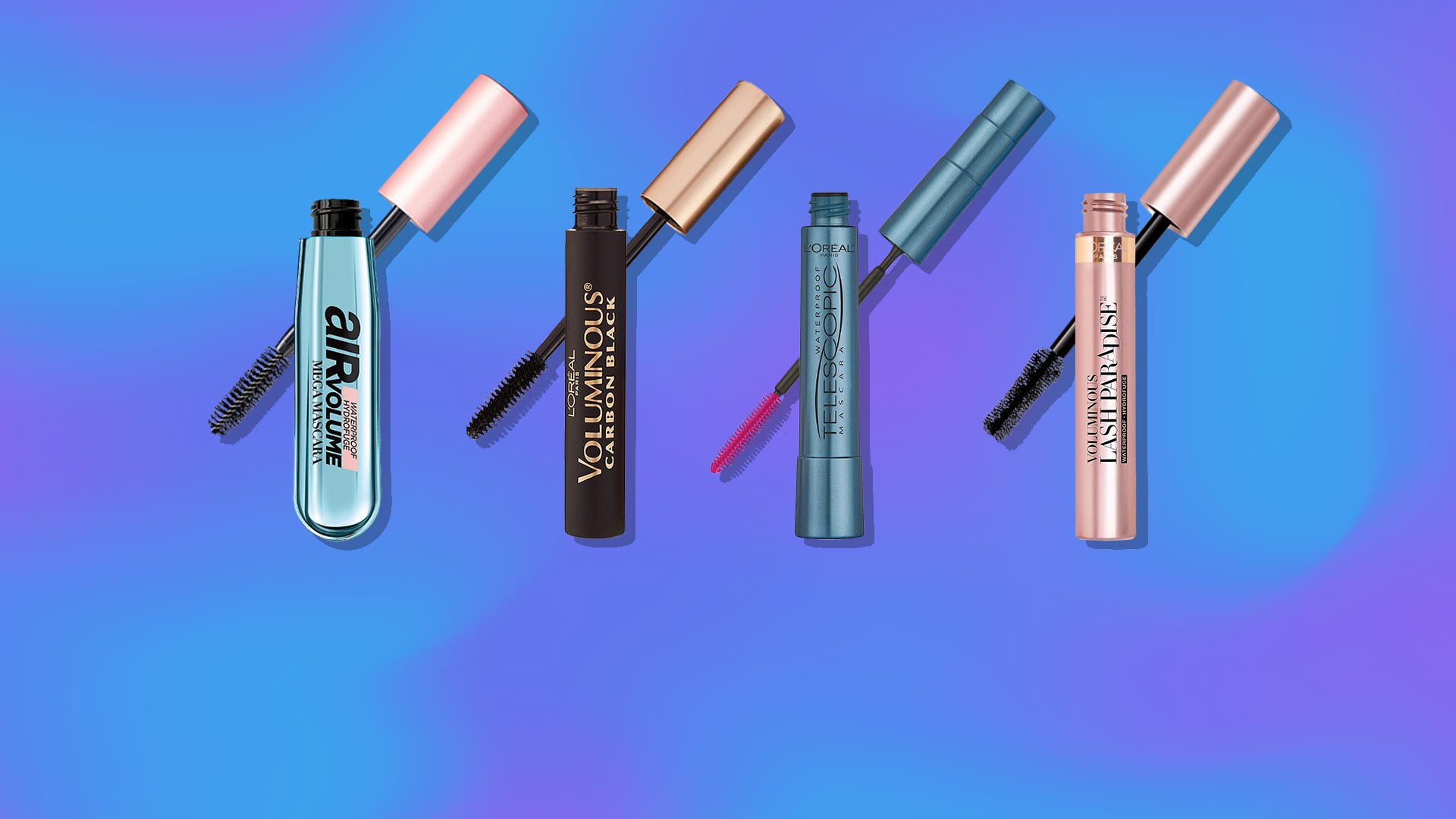 If you had to choose just one long-lasting makeup must-have, we happen to think the answer would be easy—mascara of course! And with summer right around the corner, it's the perfect time to begin swapping out your traditional mascaras for waterproof picks. No matter what you're looking for in a mascara—whether it's length, volume, or fullness—we've got a waterproof option for you. So if you're planning to head out to the pool or beach during this post-vaccine summer, you won't have to worry about dealing with mascara streaks running down your cheeks. Below, we've broken down the five best waterproof mascaras L'Oréal Paris has to offer, so keep reading to find your waterproof mascara match.
Best Waterproof Mascara For Volume
Go for big bold lashes by using the L'Oréal Paris Air Volume Mega Mascara Waterproof, Lightweight. This mascara features a cushioned double-bristle brush—the short side catches lashes from the root and the long side helps spread the formula evenly for fully blown out lashes. Thanks to the air whipped formula your lashes won't feel weighed down. It's also smudge and flake resistant so you don't have to worry about getting mascara all over your face. Feel free to apply three coats to the entire lash for a superbly dramatic look.
Editor's Tip: It's always best to prime your lashes before applying mascara. Use the L'Oréal Paris Voluminous Lash Primer to help boost the effect of your mascara and to nourish and condition your lashes over time so they're softer to work with.
Best Waterproof Mascara For Lengthening
More of a length gal? The L'Oréal Paris Telescopic Original Waterproof Lengthening Mascara is your match. It's uniquely formulated to provide intense length and up to 50 percent longer lashes. Plus, it won't budge in the face of sweat or even after a dip in the pool. The flat side of the patented flexible precision brush lengthens your lashes while the comb side of the brush precisely separates lashes for a clump-free result. It's no wonder this go-to is having a major Tik Tok makeup moment.
Best Waterproof Mascara for Volume And Length
For a mix of both intense volume and length, reach for the L'Oréal Paris Voluminous Lash Paradise Waterproof Mascara. This affordable mascara features a soft, wavy bristle brush that holds an extensive amount of formula while the more than 200 bristles catch every lash for a dramatic volumizing effect. You'll get a full lash fringe that's feathery soft with no flaking or clumping! What's not to love?
Editor's Tip: To apply your mascara, look up, place the wand at the base of your upper lashes, and wiggle it back and forth, coating the base of your lashes. Then pull the wand upward towards the tip of your eyelashes, making sure you're coating every lash as you pull the wand through. Apply additional coats of mascara until you get the look you want.
Best Waterproof Mascara For Separating Lashes
Clumps are most likely the bane of your mascara-loving existence—or at least they are for us. If you're not a fan of clumping (who is?), look for a waterproof mascara that is formulated to resist clumping and flaking, such as the L'Oréal Paris Voluminous Waterproof Mascara. This mascara features a unique maximizing formula that works to quickly thicken and build lashes without leaving them feeling heavy or weighed down. It's ophthalmologist- and allergy-tested and deemed suitable for those who wear contact lenses or have sensitive eyes.
Best Waterproof Mascara For A Subtle Everyday Look
There's a time and place for dramatic waterproof mascaras—but if you're headed back to the office soon, you may be looking for subtle eye makeup options. In that case, reach for the L'Oréal Paris Voluminous Million Lashes Waterproof Mascara, which offers all-day waterproof wear, with a clump-free, flake-free, and smudge-proof formula. The brush will give you definition lash by lash while the buildable, collagen-infused, formula thickens and separates every lash. And it has a built-in wiping system to keep the brush free of build-up, leaving the perfect amount of mascara to get you the lash look you desire.
Editor's Tip: Want to compare all these options at once? Find your mascara match using the L'Oréal Paris Mascara Finder tool. You can compare the lash effect, brush type, formulas, and price to find a mascara that suits you best.
Photo Credit: Sarah Duvivier
Discover more tips & tricks
Keep your skin happy
See all articles
Shop Featured Makeup products
Discover More