eye makeup
Meet Our Best Eyeliner For Your Waterline
December 11, 2020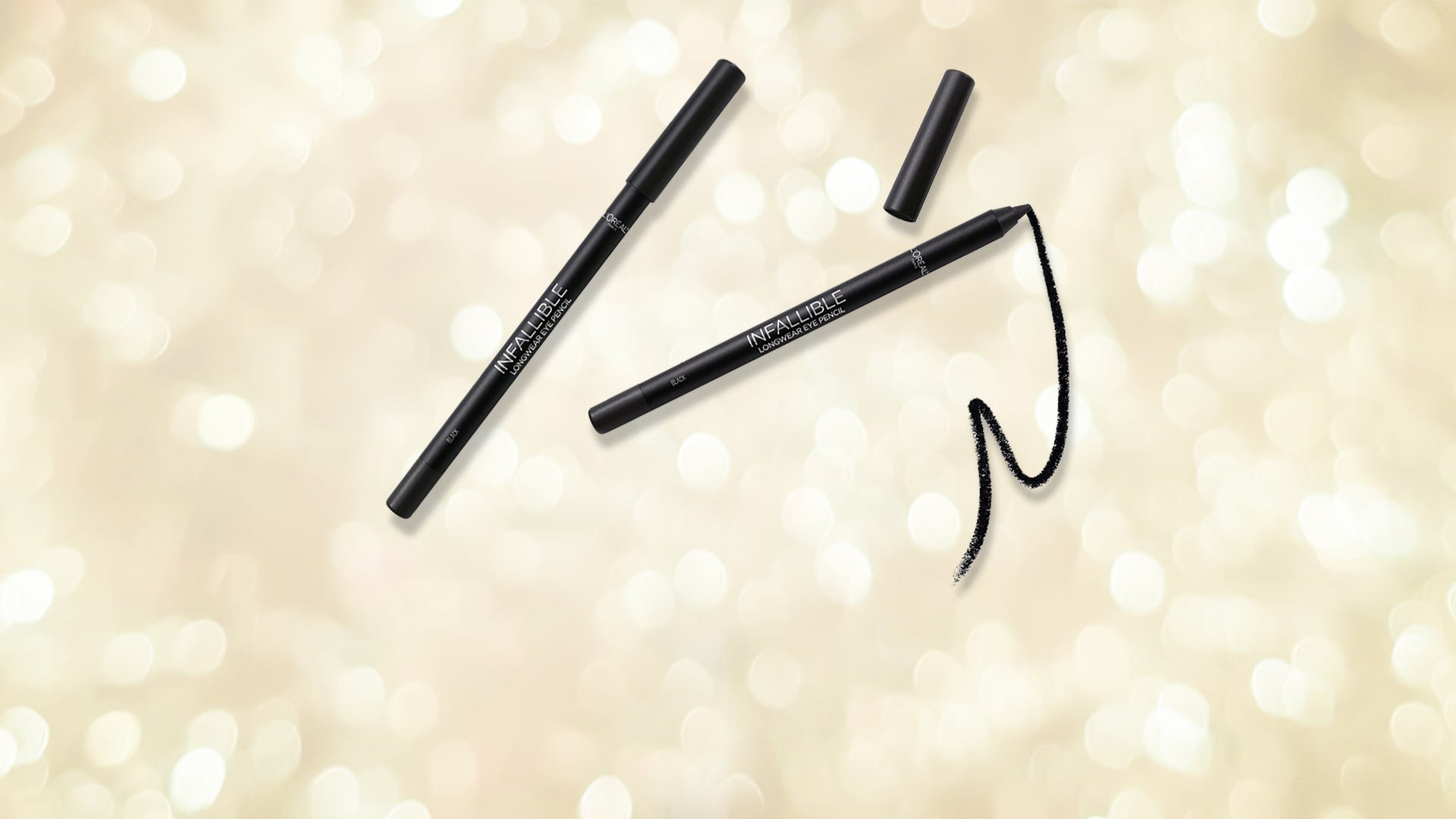 Whether you love making your eyes look bigger or sporting thicker-looking lashes, applying eyeliner to your waterline can make it happen. In case you didn't know, waterline eyeliner, aka tightline eyeliner is used in a technique that allows you to enhance the look of your eyes. Depending on the eyeliner shade you use, you can also create the illusion of larger, more awake-looking eyes. That said, using the best eyeliner for your waterline is key to bringing your desired look to life. And that's where we come in. Ahead, we're sharing everything you need to know about our best eyeliner for tightlining, plus hacks to help you navigate the waterline eyeliner method with ease.
OUR BEST EYELINER FOR YOUR WATERLINE
If you're ready for tightlining, you'll need to use the right essential since this technique is all about lining your upper waterline (the skin between your lashes and eyes) to define your lashes. Without further ado, let us introduce you to the L'Oréal Paris Infallible Pro-Last Waterproof, Up to 24HR Pencil Eyeliner. This waterproof eyeliner offers creamy, easy-to-glide color that lasts all day long without smudging. That means this product won't budge when you're swimming or sweating. Not to mention, there are 15 shades ranging from black to cobalt blue that you can choose from.
HOW TO USE INFALLIBLE PRO-LAST EYELINER
When it comes to using our best waterline eyeliner, it's important to take your time. This will help to prevent any mistakes, leaving you with a polished and flawless look. Kick things off by gently lifting your upper lid. Next, carefully dry your waterline with a cotton swab to remove excess moisture. While holding your lid upward, slowly line your waterline in short strokes from the inner to outer corner. The goal is to create a precise line and get as close to the roots of your lashes as possible. You can also tightline your bottom lash line by holding your bottom lid downward and repeat the process.
4 HACKS FOR APPLYING EYELINER TO YOUR WATERLINE
Now that you have the scoop on our best waterline eyeliner, it's time to learn related tips and tricks that can save you time and improve your beauty look. Here are four waterline eyeliner hacks to try.
#1: KEEP YOUR EYELINER PENCIL SHARPENED
While you may have reservations about using a sharpened pencil eyeliner, it's one of the best ways to ensure an easy application. A sharp tip works in your favor to create an even line without the fear of being left with a smudged eye makeup look that a worn-down eyeliner pencil can create.
#2: USE A COTTON SWAB TO CLEAN UP SMUDGES
No one is perfect, so there may be times when your tightline eyeliner look can transfer beneath your eyes. Thankfully, you don't have to remove your makeup and start from scratch. You can clean things up with a cotton swab and micellar water. The L'Oréal Paris Micellar Cleansing Water Complete Cleanser Waterproof - All Skin Types is formulated to remove makeup, dirt, and impurities from skin without any harsh rubbing or rinsing. All you have to do is saturate a cotton swab with the cleanser and smooth it over your mistakes for a quick fix.
#3: PLAY WITH DIFFERENT SHADES
There's no denying that black is a staple shade for the waterline eyeliner trend, and it's true that a black waterline will make your eyelashes look fuller. But there are other hues worth exploring, too.
If you want to score brighter eyes with a big, wide-eyed look, it'd be wise to introduce a nude shade into the mix. Consider using the L'Oréal Paris Infallible Pro-Last Waterproof, Up to 24HR Pencil Eyeliner in Nude to get the job done. You can also rely on other bright hues like Cobalt Blue and Gold to give your eyes a chic pop of color.
#4: SET YOUR WATERLINE
Just as how you can lock in your face makeup with setting spray, you can also apply a similar idea to your waterline eyeliner. If you love the idea of extra security, you can set your waterline liner with eyeshadow. Pick an eyeshadow that matches your eyeliner, and using a small angled eyeshadow brush, press it onto your waterline. That's all there is to it.
Discover more tips & tricks
Keep your skin happy
See all articles
Shop Featured Makeup products
Discover More