makeup trends
6 '90s-Inspired Makeup Trends To Try Right Now
January 11, 2021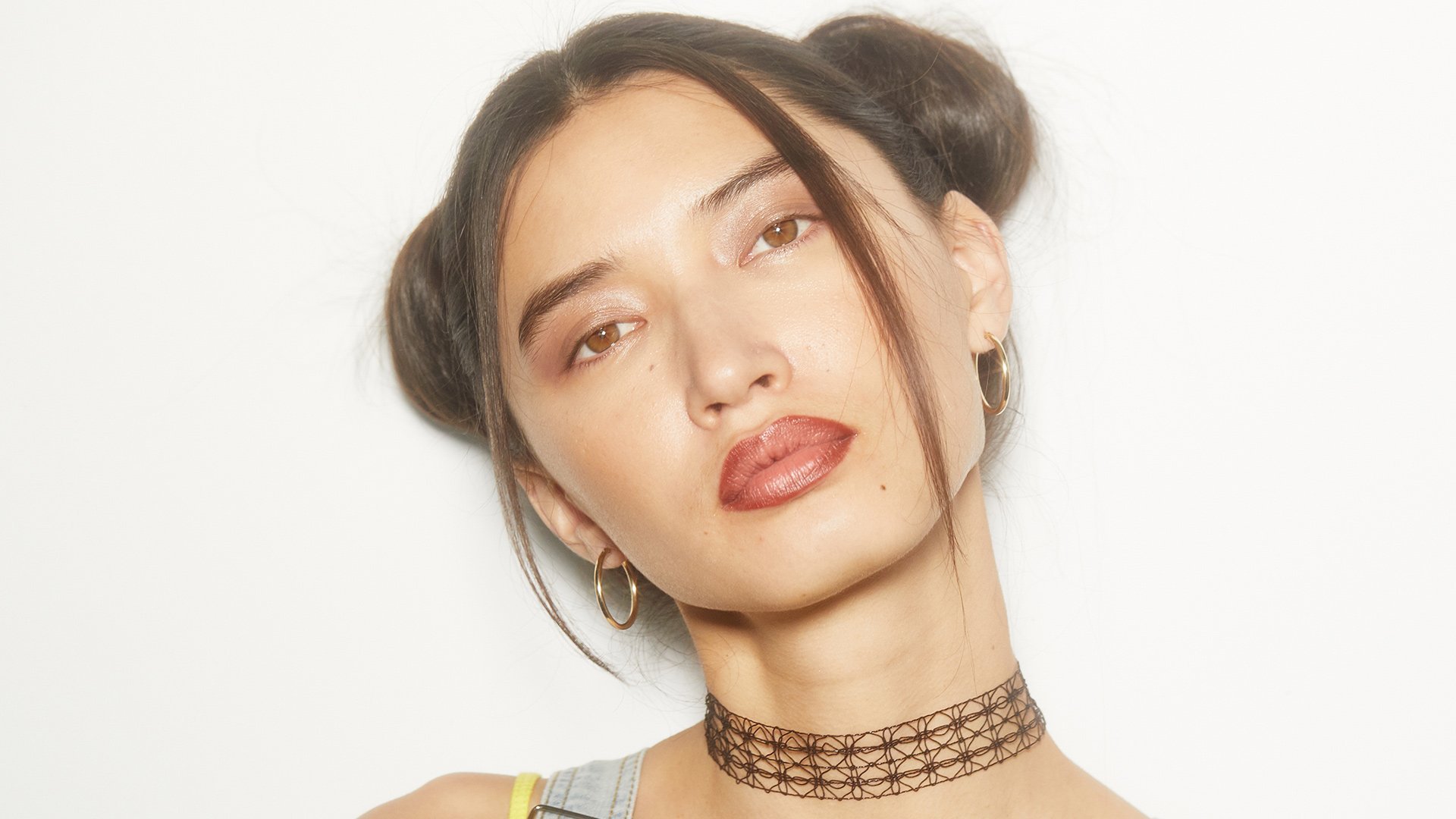 For the past few years, clothing store racks have been brimming with some of our favorite throwback designs to spice up our fashion. When it comes to our beauty, bringing old-school beauty trends back onto the scene and into your routine is a cool way to change up your everyday style. And if there's any makeup-heavy decade that deserves this comeback, it's the '90s, with its grunge eye looks and nostalgia-inducing lip finishes. Ahead, we've rounded up our favorite trends from the decade that'll have your inner '90s beauty fan screaming with excitement like a teenage girl at an N'Sync concert..
Frosted Lips
Allow yourself to become reacquainted with frosted lip colors, the quintessential '90s lip look of Destiny's Child. If you can't find the just-right finish you're looking for, create your own. Start with a creamy pink lipstick like the L'Oréal Paris Colour Riche Gold Addiction Lipstick in Mauved and pat a powder highlighter with lots of luminosity on top. Your look will be so beautylicious!
Grungy Eyeliner
When you're wearing a mask for several hours a day it makes sense to make your eyes the star. Revive this messy, '90s grunge makeup style with smudged eyeliner. Choose a black or grey pencil with a creamy formula, like the L'Oréal Paris Infallible Pro-Last Waterproof, Up to 24HR Pencil Eyeliner in Black or Charcoal Shimmer. With the pencil, line along your top and bottom lash lines, then use a smudge brush to blend it out before the liner dries down. Blend out further on your lids then underneath your eyes to prevent it from looking too smudged.
Lip Liner Paired With Gloss
Matching your lip liner with lipstick is so early 2000s. Instead, switch it up by layering a gloss over lined lips like 90's queen of R&B, Mary J. Blige. The contrasting textures will make your lips look eye-catching. To get the look, pick up the L'Oréal Paris Colour Riche Lip Liner in a shade slightly darker than your skin tone and apply a gloss, slightly lighter than your skin tone, on top.
Precise Brows
Not only were thin, perfectly plucked eyebrows a must in the '90s but defined, precise arches were also a necessity! Clean up and define your arch with the L'Oréal Paris Brow Stylist Definer Waterproof Eyebrow Mechanical Pencil. First, use the pencil to outline your brow shape. Then fill in the gap with light strokes and comb up to follow your natural arch shape for a defined look. Remember, they don't have to be '90s pencil thin to be precise.
Matte Brown Lips
Channeling your inner nostalgia doesn't always mean having to don chunky body glitter or temporary tattoos. Rather, you can simply swipe on a neutral lip color. Browns and beiges often dominated the '90s girl aesthetic—and lips were certainly no exception. Find your perfect brown hue from the L'Oréal Paris Colour Riche Ultra Matte Highly Pigmented Nude Lipstick line and smooth it on for a neutral pout that still pops.
Body Shimmer
Shimmer and Spice and everything nice was a big part of '90s (hello Ginger, Sporty, Scary, Baby and Posh). This trend has survived and transformed into applying shimmering body oils or powders onto your neck, decolletage and shoulders. To get the look, apply the L'Oréal Paris Summer Belle Beach Bae Face & Body Liquid Luminizer in places where your body catches the light. Social media may not have existed back then but it was still all about creating what's now scroll-stopping looks.
Photo: Chaunte Vaughn
Next: Cute '90s Hairstyles to Copy STAT
Discover more tips & tricks
Keep your skin happy
See all articles
Shop Featured Makeup products
Discover More