hair color tutorials
3 Easy Ways To Jazz Up Your Red Hair
March 05, 2021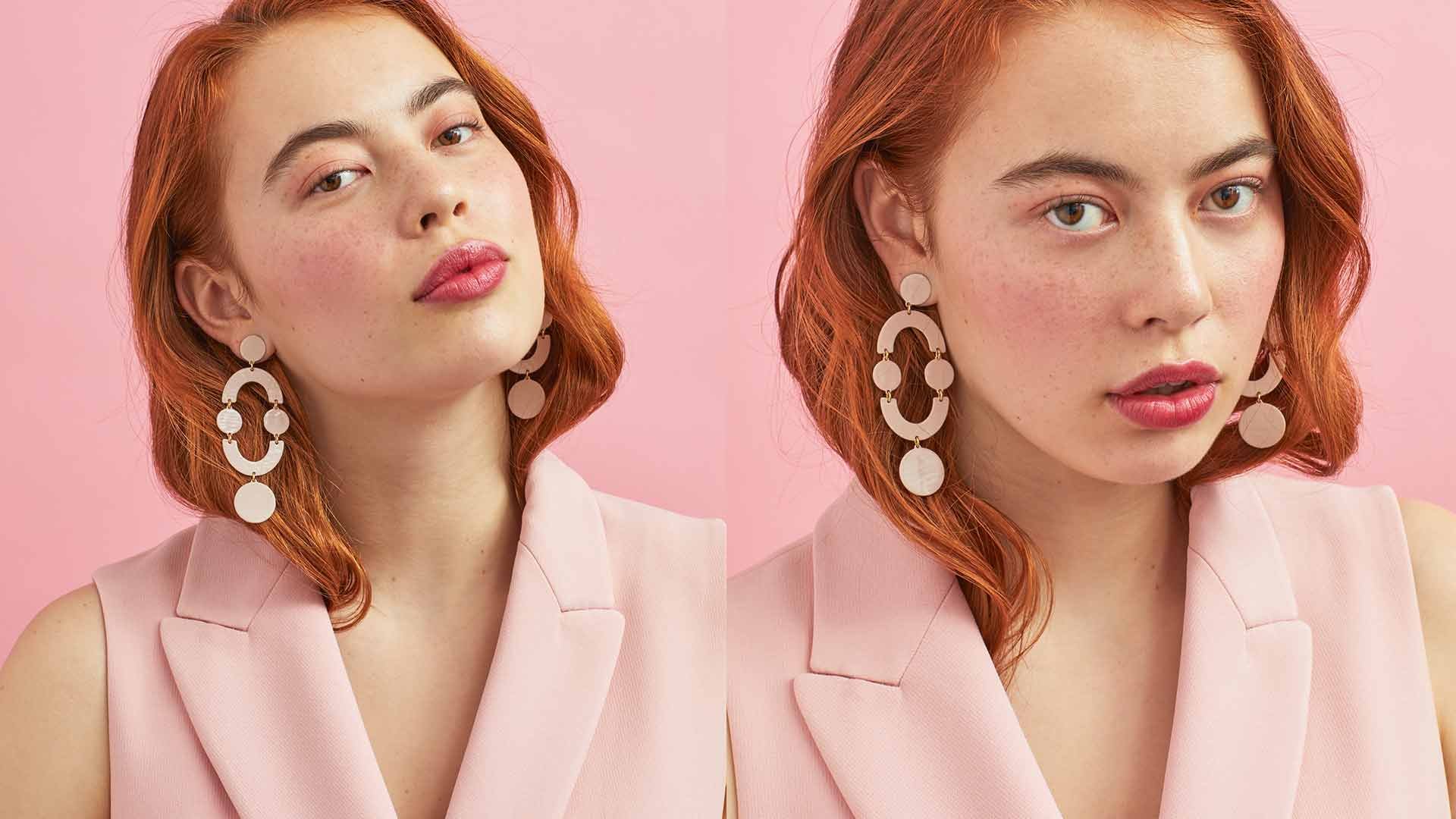 Love being a redhead but looking for a little bit of an update? It happens to the best of us. One minute we're loving every single strand of our all over red hair color, and the next minute, we're totally bored with it. So if you're looking for ways to update your hairstyle while staying true to your love of red hair, consider switching things up ever-so-slightly with one of our three ideas below. From face-framing highlights to layers and different hairstyles, there are so many creative possibilities. Whatever you choose, here's to you and your pretty new 'do!
Look #1: Add Highlights Or Lowlights
If you love your current red hair color but want to add a little dimension to your mane, highlights and lowlights are a great option. For a brighter, lighter hair color, go with highlights and for a sultry deeper hue, opt for lowlights. We recommend the L'Oréal Paris Couleur Experte line, an at-home dual-system coloring kit that combines various base colors with harmonizing highlights. Just keep in mind that adding highlights to red hair requires bleaching. If you're worried that you'll botch the job, consider visiting a colorist who can expertly weave highlights or lowlights into your red hair for a multidimensional look.
Look #2: Enhance Your Hair Color
When your hair needs a revamp, you don't always have to run to the salon. You can refresh your hair color right at home using the L'Oréal Paris Le Color Gloss One Step In-Shower Toning Gloss in Auburn, Copper or Clear if you're a natural redhead. Formulated with coconut oil, it works to tone your hair color while deep conditioning to leave your strands healthier and shinier after one use—no gloves or mixing required. While you're in the shower, apply the toner to damp hair. Making sure to work it through your entire head and let it sit for 15 minutes before rinsing.
Editor's Tip: You can also experiment with temporary wash out hair colors to help change up your look without having to commit. Grab a fun shade from the L'Oréal Paris Colorista Hair Makeup Temporary 1-Day Hair Color Spray collection.
Look #3: Switch Up Your Hairstyle
Last but not least, if you want to change up your red hair color without actually changing your beloved hue, opt for a new hairstyle instead. One of the best ways to breathe new life into your look is by getting a haircut. Ask your stylist for some face-framing layers to give your hair some body and depth. Or you can go all out with a blunt bob or pixie cut.
Editor's Tip: When it comes to styling your mane with hot tools, always use a heat protectant like the L'Oréal Paris Elvive Dream Length Heat Slayer Pre-Iron Spray Leave-In first. This will help prevent damage and keep your hair in healthy condition.
How To Take Care Of Your Red Hair
For natural redheads, use a duo of shampoo and conditioner that's formulated to hydrate and protect your strands, like the L'Oréal Paris EverPure Repair & Defend Shampoo and the L'Oréal Paris EverPure Repair & Defend Conditioner. Formulated with goji, this sulfate-free pair strengthens hair and defends against damage such as UV rays, hard water (yes, certain types of water can damage your hair), and heat styling. It is also an excellent option for those with color-treated strands.
Color-treated hair requires special care. So If you've dyed your hair red it's important to use a system of hair care products formulated for color-treated hair. In addition to the previously mentioned system, try the L'Oréal Paris Elvive Color Vibrancy Protecting Shampoo, L'Oréal Paris Elvive Color Vibrancy Protecting Conditioner, and the L'Oréal Paris Elvive Color Vibrancy Repair and Protect Balm. This system will work to hydrate, condition, and prevent your hair color from fading for up to 60 days.
Editor's Tip: While you're washing your hair, use lukewarm water as extremely hot H2O can strip your strands of essential oils, which can lead to hair feeling dry and looking dull.
Photo Credit: Chaunte Vaughn
Discover more tips & tricks
Keep your skin happy
See all articles
Shop Featured products
Discover More