hair color tutorials
How to Get Gray Blonde Hair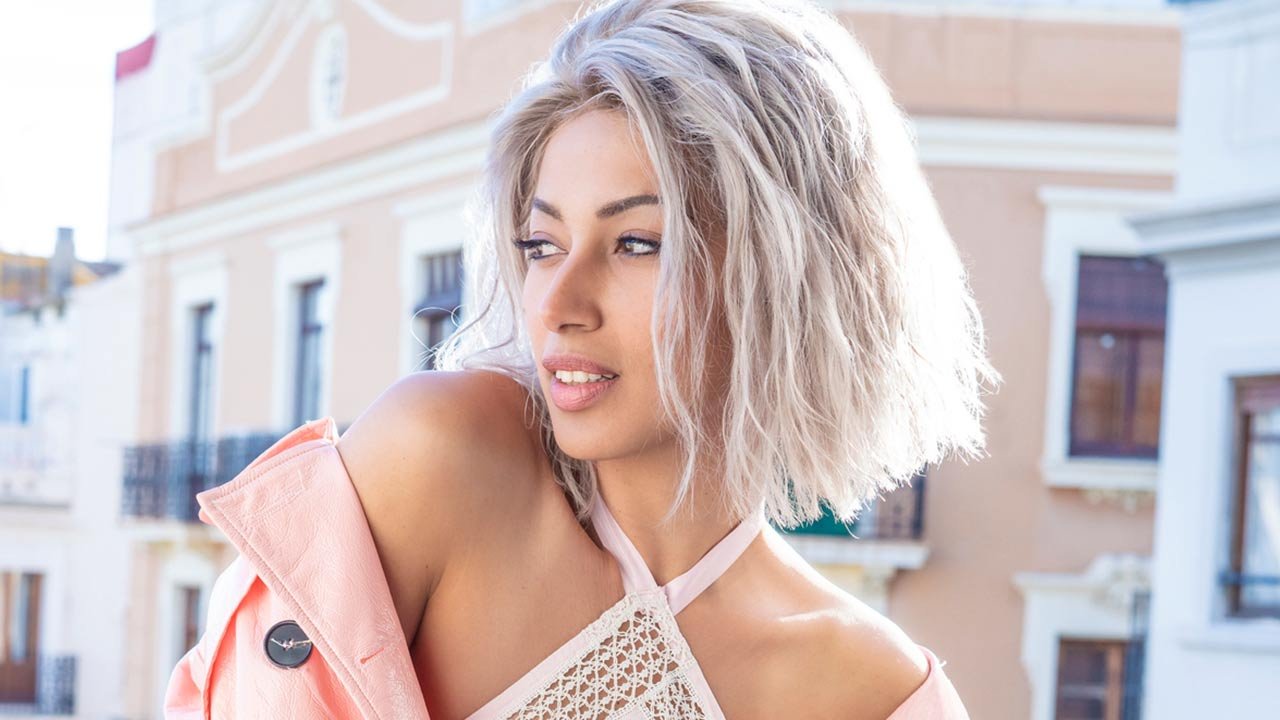 Doesn't it seem like a new hair color trend pops up each and every day? Well, if you watched your favorite celebs strut down the red carpet during award show season this year, you surely would have noticed a theme: Gray blonde hair is totally in right now! Gray hair was already having a moment, but gray-tinged blonde hair takes that hair color trend to a whole new level. Want to get in on the gray blonde fun yourself? Here's everything you need to know about dyeing your hair grey blonde and caring for it after the coloring process is over.
HOW TO GET GRAY BLONDE HAIR
Similar in hue to silver blonde, this hair color idea will look supremely flattering on lighter skin tones. Make sure to choose a pale, yellow blonde, as anything more golden can look a little harsh. Of course, since this is a super-trendy shade, you may want to consider visiting a professional salon and seeking out the help of a colorist. It's a good idea to bring in photos showing examples of what you want your hair color to look like. A colorist will also be able to guide you in finding the right shade for your skin tone.
Of course, if you're not already blonde, you'll need to have your hair bleached to lighten your color. If you're starting with a dark base, it could take multiple sessions at the salon to get your desired gray blonde shade. When it comes to trendy hair colors, oftentimes, patience is key! Starting to go gray? You're in luck! Ask your stylist to blend your gray hair with highlights and lowlights to create a multidimensional look that doesn't require coloring your entire head. (Here's How to Blend Gray Hair with Highlights and Lowlights.)
Editor's tip: If you want to get a good idea of how you'll like a silvery gray-blonde hair color, start with a light base and spray some of the L'Oréal Paris Colorista Hair Makeup Temporary 1-Day Hair Color Spray in Silver onto your strands. It will wash out in a single shampoo, and it can help you determine if you're ready for a more permanent look.
HOW TO TAKE CARE OF GRAY BLONDE HAIR
Once you've colored your hair, you'll want to change up your hair care routine to help keep your locks in tip-top shape. Follow the tips below and you'll be golden!
TIP #1: USE A HAIR CARE SYSTEM FOR BLONDE, COLOR-TREATED HAIR
Gray blonde hair does require some special maintenance, including using a shampoo and conditioner for blonde, colored strands. Our pick? The L'Oréal Paris EverPure Blonde Shampoo and L'Oréal Paris EverPure Blonde Conditioner help to gently cleanse, condition, and balance blonde hair. Complete the system with the L'Oréal Paris EverPure Blonde Shade Reviving Treatment. Together, the trio will help neutralize unwanted brassiness and deeply nourish over-processed hair.
Apply the shampoo to wet hair in the shower, gently massaging it through your strands, then rinse. Follow up with the conditioner, leaving it on for one to two minutes before rinsing out. The hair treatment can be used once a week. After rinsing out the above shampoo, apply the shade-reviving treatment to towel-dried hair, leave it on for three to five minutes, then rinse.
TIP #2: KEEP BRASS AWAY
Blonde hair looking a little brassy? That's where purple shampoo and conditioner come into play. When you notice warm yellow and orange tones starting to make an appearance, swap your blonde hair care system for the L'Oréal Paris Elvive Color Vibrancy Purple Shampoo for Color Treated Hair and L'Oréal Paris Elvive Color Vibrancy Purple Conditioner for Color Treated Hair. Massage the shampoo onto the hair and leave it on for one to three minutes. Follow by applying the purple conditioner on damp hair, leaving it on for five minutes. Rinse well.
TIP #3: TURN DOWN THE HEAT
Sure, a piping hot shower might feel really good in the moment, but it's not all that great for your hair. In fact, super-high temps can actually strip your hair of essential oils, leaving it feeling dry and looking dull. So, the next time you bathe, turn the dial down and rinse off in lukewarm water instead. It might not feel quite as relaxing, but your hair will thank you!
TIP #4: ROCK SOME WAVES
Bleach can do a number on your mane—so put aside the heat tools (which can cause damage when used excessively) and embrace your hair's gorgeous natural texture from time to time. Just like gray blonde is a popular hair color trend, beachy waves are a popular hairstyle trend—and not just in the summer. To get the look, spritz a wave spray onto towel-dried hair, then braid your hair until it's completely dry. Create one braid for looser waves or multiple braids for tighter waves. Once your hair has dried, undo the braid(s), gently tousle your waves, and you're good to go!
TIP #5: VISIT THE SALON FOR A TOUCH-UP
Don't want to worry about walking around with root regrowth? Schedule your appointments in advance and make sure to set a reminder on your phone so you don't forget!
Want to go blonde, but don't think gray blonde hair is for you? Check out our article, The 50 Best Blonde Hair Colors for Every Skin Tone, for a new blonde hair color idea.
Discover more tips & tricks
Keep your skin happy
See all articles
Shop Featured Hair Care products
Discover More