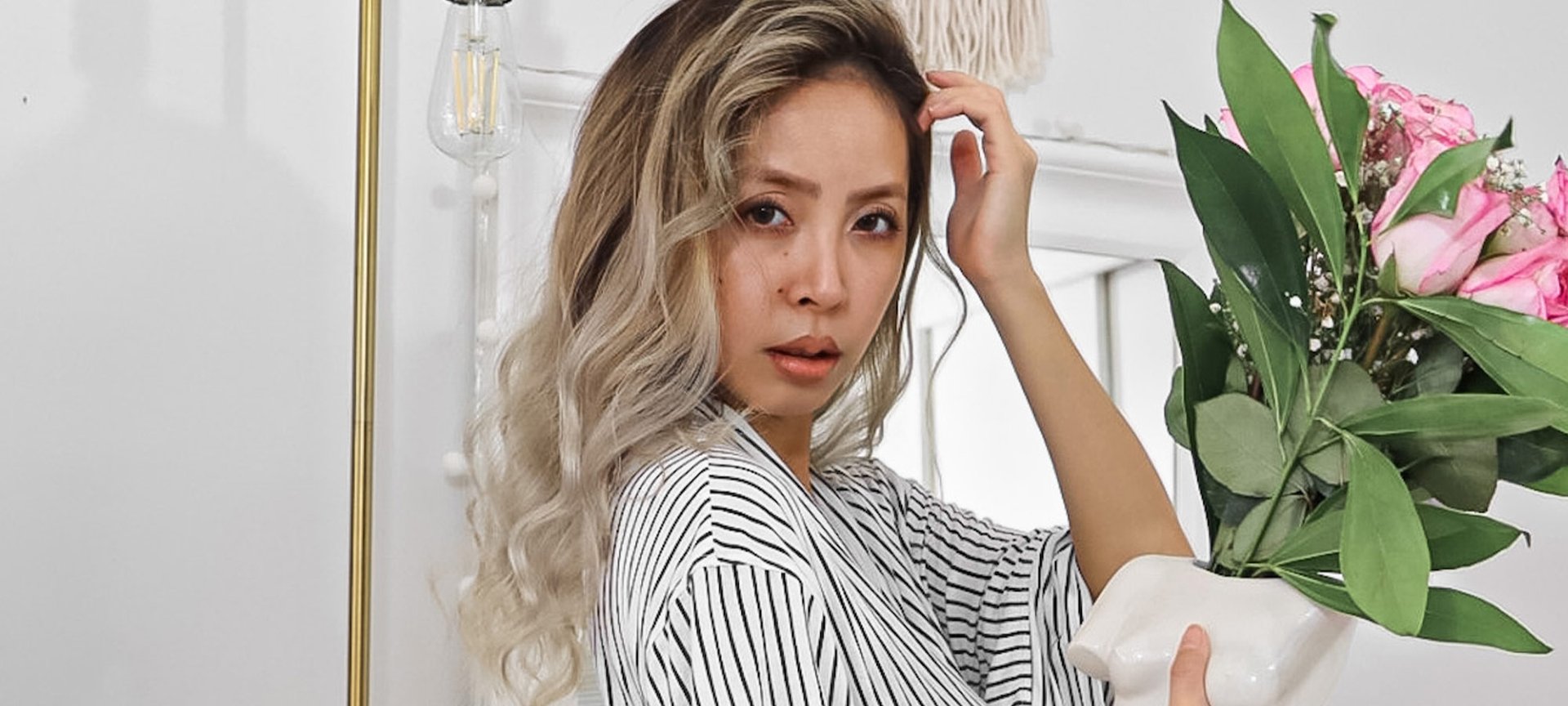 As the season changes from summer to fall, it's the perfect time to consider changing your hair color as well. For a shade that transitions from swimsuits to sweaters, you'll want to try out some warm tones and deep colors. Try one of these fabulous hair color ideas to help you head into fall with serious style—hairstyle that is.


Want to check out these gorgeous hair color ideas before you take the plunge? Use the L'Oréal Paris Hair Color Genius tool to get a glimpse into what each color will look like on your current mane.

New Color Trend #1: Cherry Brown
This red-meets-brown shade incorporates warm tones making it a perfect brown hair color for the start of fall. Create your chocolate cherry hair color at home using the L'Oréal Paris Féria in Rich Mahogany. To keep your color looking vibrant after you apply your new brown hue, try the L'Oreal Paris Le Color Gloss One Step In-Shower Toning Gloss. It deeply conditions, enhances hair tone and color and boosts shine all in one quick hassle-free and mess-free shower application.



New Color Trend #2: Pumpkin Spice
Pumpkin spice hair is almost as popular as the favorite flavor. This trendy hue features a warm brown hair color with red and copper undertones that emulate fall leaves. You can also customize this shade to flatter your skin tone. Check our article, Satisfy Your PSL Craving With a Pumpkin Spice Hair Color, to get the full scoop.

New Color Trend #3: Yellow Balayage
When it comes to bold hair colors, it doesn't get more daring than a yellow 'do. For a bright but not brassy color change, consider yellow balayage highlights. These hand-painted highlights have a sunset-inspired ombré look is not only a match made in hair heaven, but it's also a great option for those who want a mane that makes a statement.

New Color Trend #4: Midnight Blue
If you have a sultry look in mind, it's time to get acquainted with midnight blue hair. This hue offers deep blue pigment in various dark tones to give your mane a little extra oomph. For a semi-permanent option try the L'Oréal Paris Colorista Semi-Permanent Hair Color in Midnight Blue. For a permanent option try the L'Oréal Paris Féria in Downtown Denim.

New Color Trend #5: Icy Blonde
If you've been rocking a golden blonde hair color all summer long, it's time to mix things up. Switch out your gilded strands for a color that's fitting for the shift into fall. Instead of a warm shade that screams summer, opt for an icy hue in preparation for the coming colder months. A cool-toned platinum blonde is a statement-making shade that seriously suits almost anyone.

New Color Trend #6: Violet Soft Black
Dark colors can add some serious style to black locks. And adding a tinge of color into the mix is always a great idea if you're an edgy gal flaunting a shorter length. This look puts a chic twist on the traditional dark hue that will help you make a lasting impression. For a permanent option try the L'Oréal Paris Féria in Violet Soft Black.

New Color Trend #7: Chocolate Brown
By summer's end, you may be ready to retire your lighter strands. That's when it's time to swap them out for a chocolate brown shade. Just as you're preparing to put away your swimsuits until next summer and start indulging in all kinds of sweets and treats, your locks can get the same treatment. Achieve your sweet, sweet shade on your own with the L'Oréal Paris Excellence Creme in Dark Chocolate Brown.

New Color Trend #8: Rose Gold
Rose gold is one hair color that continues to get a lot of attention in the beauty world. This jewelry-toned hue adds just the right amount of shimmer and glam to your strands for a standout mane. For a temporary option try the L'Oréal Paris Colorista Hair Makeup Temporary 1-Day Hair Color Spray in Rose Gold. For a permanent option try the L'Oréal Paris Féria in Rose Gold.

New Color Trend #9: Bronze Lowlights
Highlights aren't the only way to put a spin on your shade without dying your whole head of hair. For the end of summer, go with lowlights instead. The two techniques are similar in that they both help add dimension to your base color, but while highlighting means you'll lighten pieces of your hair, getting lowlights involves darkening some of your strands. Take on the metallic hair trend in a fresh way by adding bronze lowlights to a blonde or light brown base.

New Color Trend #10: Deep Auburn
Can you think of a better time for auburn hair than autumn? As the end of summer quickly approaches and autumn nears, make the decision to dye your hair a deep reddish brown. Somewhere between burnt orange and burgundy, there's nothing about deep auburn strands that don't evoke thoughts of fall. To get your new hair color from the comfort of your home, use the L'Oréal Paris Superior Preference Dark Auburn.

New Color Trend #11: Strawberry Dirty Blonde
If you can't decide between red hair or blonde hair, strawberry dirty blonde hair is here to save the day. This modern take on dirty blonde is seriously stunning—imagine a dimensional combo of brown, strawberry blonde, and golden hues. If you've ever been curious about what you'd look like as a redhead but don't want to take the plunge, this hair color idea is a great way to test the waters.

New Color Trend #12: Burgundy
Dark red fun hair colors are eye-catching, and burgundy hair is no exception. It's a nice change of pace for those who want to add a bit of mystique and edge to their look. We also dig that it looks beautiful on a wide range of skin tones. For a temporary option try the L'Oréal Paris Colorista Semi-Permanent Hair Color in Burgundy. For a permanent option try the L'Oréal Paris Féria in Deep Burgundy.

New Color Trend #13: Coffee
Caffeine-inspired hair has made quite the name for itself in the hair color world, and mocha hair is the newest shade in the family. This hair color consists of a rich, medium-to-deep brown base that can be blended with highlights and lowlights to help you score pretty dimensions.
Next: How Often Can You Dye Your Hair?
Photo Credit: Courtesy of L'Oréal Paris
{ "@context": "https://schema.org/", "@type": "WebPage", "speakable": { "@type": "SpeakableSpecification", "cssSelector": ["speakable-content"] }, "url": "https://www.lorealparisusa.com/beauty-magazine/hair-color/hair-color-trends/hair-color-ideas-for-end-of-summer" }
Shop Featured products
Discover More
{ "@context": "http://schema.org", "@type": "BreadcrumbList", "itemListElement": [ { "@type":"ListItem", "position": 1, "item": { "@id": "/", "name": "Home" } } , { "@type":"ListItem", "position": 2, "item": { "@id": "https://www.lorealparisusa.com/beauty-magazine", "name": "Beauty Magazine" } } , { "@type":"ListItem", "position": 3, "item": { "@id": "https://www.lorealparisusa.com/beauty-magazine/hair-color", "name": "Bold Ideas From Hair Color Pros" } } , { "@type":"ListItem", "position": 4, "item": { "@id": "https://www.lorealparisusa.com/beauty-magazine/hair-color/hair-color-trends", "name": "Hair Color Trends" } } , { "@type":"ListItem", "position": 5, "item": { "@id": "https://www.lorealparisusa.com/beauty-magazine/hair-color/hair-color-trends/hair-color-ideas-for-end-of-summer", "name": "hair-color-ideas-for-end-of-summer" } } ] }