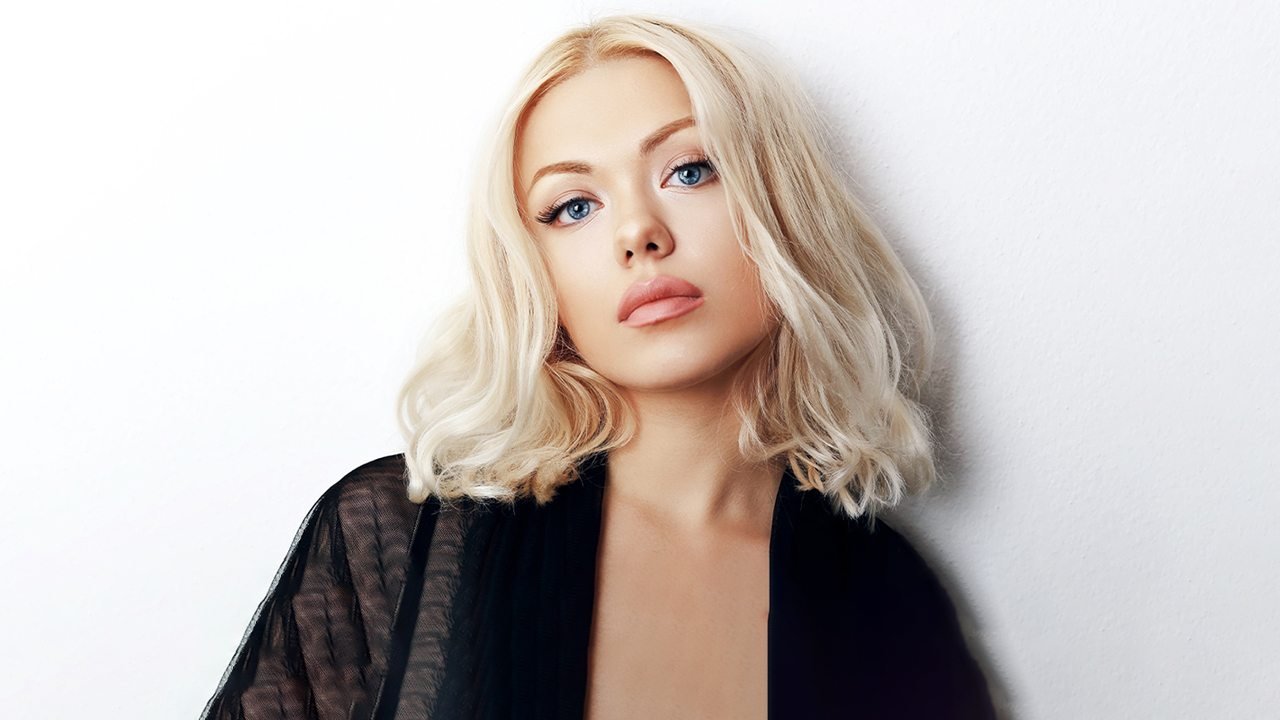 hair color trends
Why Baby Blonde Hair Is One of the Prettiest Hair Color Trends
Think of some of your favorite blonde celebrities and influencers, and you'll likely see an array of shades from honey to platinum passing through your mind. While we certainly don't discriminate against any blonde hue (they're all too pretty!), we are a tad partial to one of the OG blonde hair colors: baby blonde hair! While totally classic, this timeless blonde hue also happens to be one of the hottest hair color trends at the moment. If you've been thinking about putting the "blondes have more fun" theory to the test, consider giving a baby blonde mane a go. Want to learn more? Find all the deets below.
WHAT IS BABY BLONDE HAIR?
You may be wondering—what exactly is baby blonde hair? This shade of blonde is extremely light in hue—nearly platinum—but with a tad more warmth throughout. Basically, the color resembles that light, gorgeous hair color of your naturally blonde friends. Talk about envy-worthy! If you weren't born with a head full of perfectly blonde strands, it's all about faking it until you make it. Speaking of…
HOW TO GET A BABY BLONDE HAIR COLOR
Want to get a baby blonde hair color for yourself? If you're headed to the salon, be sure to bring plenty of inspiration pictures. Keep in mind that the darker your starting color, the longer it'll take to achieve the beautiful baby blonde hair color you crave. This is particularly true if you have black or dark brown hair, as it'll take more than one hair coloring session to get baby blonde locks. That being said, you'll be able to rock some equally gorgeous blonde hues in-between!
HOW TO DIY BABY BLONDE HAIR
Consider yourself a DIY gal when it comes to coloring your strands? Not a problem! Like we mentioned, those with darker hair will need to use a hair color bleach to lighten their strands before reaching for a baby blonde hair dye. If that's the case, your best bet is to turn to a professional colorist. If you still want to tackle baby blonde hair at home, be sure to wait at least 14 days between each bleaching session, keeping in mind that your journey to baby blonde hair may be a long one.
If your starting color is on the lighter side, getting baby blonde hair at home is a breeze! All you need it an at-home hair coloring kit to do the job. Need a rec? We love the L'Oréal Paris Féria in Extra Bleach Blonding or L'Oréal Paris Excellence Créme Permanent Triple Protection Hair Color in Lightest Ultimate Blonde.
HOW TO CARE FOR YOUR NEW BABY BLONDE HAIR
Of course, going blonde calls for an updated hair care routine for color-treated hair. Here are a few hair care tips to follow.
TIP #1: SWITCH YOUR HAIR CARE SYSTEM
First and foremost, it's important to swap your system of shampoo, conditioner, and hair mask for one that's specifically formulated for color-treated hair. This will guarantee your baby blonde hair looks and feels its best! Try the L'Oréal Paris Elvive Color Vibrancy Protecting Shampoo, L'Oréal Paris Elvive Color Vibrancy Protecting Conditioner, and L'Oréal Paris Elvive Color Vibrancy Repair and Protect Balm.
TIP #2: TREAT YOUR STRANDS TO A DEEP CONDITIONER
Your baby blonde hair may require some TLC. When you feel like your strands need some extra love, swap your conditioner for a daily deep conditioner, like the L'Oréal Paris Elvive Color Vibrancy Rapid Reviver Deep Conditioner. The formula helps hydrate each strand for silkier, healthier hair.
TIP #3: KEEP YOUR ROOTS IN CHECK
Grown-out roots can seriously take a toll on your baby blonde hair (unless you're sporting a rooted look, of course). Make sure to schedule regular touch-ups to avoid any root mishaps. In a pinch, consider using the L'Oréal Paris Magic Root Cover Up Spray in Light to Medium Blonde to temporarily conceal your roots.
Next up: Not sure if baby blonde hair is for you? Find your blonde match with the help of our article, The 50 Best Blonde Hair Colors for Every Skin Tone.
Discover more tips & tricks
Keep your skin happy
See all articles