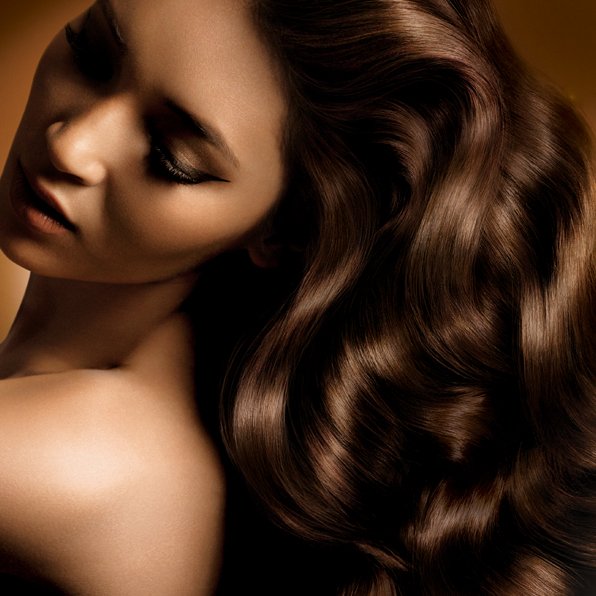 dry hair
5 Ways to Get Silky Luminous Hair in the Winter
Once the temperatures drop and the Ugg boots come out, it can be difficult to keep hair from feeling (and looking!) like straw. If your strands don't pass the "crunch test"—rubbing a few pieces of hair between fingers and hearing a crunch that indicates dryness—then it's time to give your hair some serious R&R.
Fortunately, there's no need to drop a lot of cash (or hide underneath a hat all winter long) to fix this hairy situation. Try these tips to transform your tresses back into soft-as-silk locks, even when the barometer reaches zero.
1. Use a sulfate-free conditioner. When your hair feels extra parched, sulfate-free formulas ensure gentle care. L'Oréal Paris OleoTherapy Deep Recovery Mask is sulfate-free and restores hair's natural radiance with a blend of six flower oils: argan, chamomile, gardenia, lotus, rose and flaxseed. Used weekly for just three to five minutes in the shower, this replenishing mask can both treat and prevent winter dryness.
2. Treat with fine oils. Instead of using styling products that may be laden with alcohols, treat your strands to a light leave-in oil like L'Oréal Paris OleoTherapy Perfecting Oil-Essence during the winter. Formulated to smooth each strand with silky shine and softness, the serum also helps balance natural scalp moisture levels. As a bonus, the oil also acts as a protective barrier against cold wind. Simply apply and comb one to two pumps through damp or dry hair, and style as usual.
3. Try a weekly hot oil treatment. When combining heat with oil, the warmth allows the treatment to penetrate deeper into the cuticle for better and longer-lasting results. Use caution with any treatments that require microwaving or heating up, as oil can easily get too hot. Instead try L'Oréal Paris OleoTherapy Self-Heating Oil, which is a self-heating oil ampoule that instantly warms up to the ideal temperature to nourish damaged and relaxed hair. After cleansing and conditioning, apply the ampoule to strands, and let sit for three minutes before rinsing out.
4. Eat healthy protein. Hair strands are made up of protein, so adding lean protein rich in omega-3s to your diet will help grow stronger and shinier hair. Salmon is the winner in this category, though cooking it need not be expensive. Canned salmon is cheap and replete in omega-3s, and it easily tops salads, molds into salmon burgers, and can be mixed with pasta. If you don't care for fish, taking fish oil supplements will have the same effect with just a gulp of water.
5. Use a humidifier. Humidity is a measure of moisture in the air, and winter weather combined with forced heating can zap indoor humidity levels at home. The dry air not only adds to moisture depletion in hair, but in skin and hands, too. Sleeping with a humidifier on can help you make the most of your beauty sleep by adding hydration to the air that will also be absorbed by your hair and skin. You'll likely breathe more easily and sleep more soundly as a result, too.
With these few easy strategies and L'Oréal Paris OleoTherapy Sulfate-Free System products on your counter, silky hair can be yours to enjoy, no matter how low the barometer dips.
Discover more tips & tricks
Keep your skin happy
See all articles
Shop Featured Hair Care products
Discover More