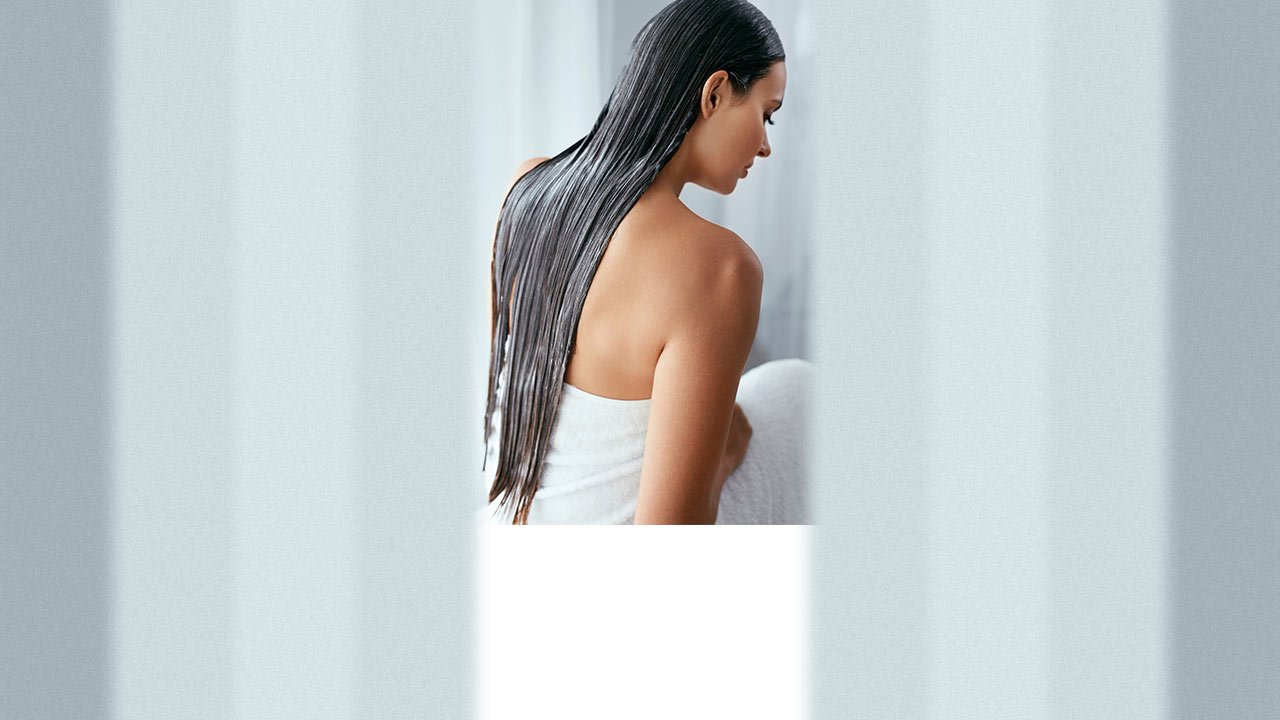 all hair types
How to Use a Hair Mask the Right Way
Of all of our holy grail hair care products, hair masks may just be our favorite! Seemingly magical, it's as if hair masks can transform your mane, whether you're using one to boost your hair color or repair damaged locks.
While you may be familiar with this sworn-by hair product, there's still a chance you're not completely versed on how to use a hair mask properly. Don't you want your hair to reap all the benefits? Well, no need to fret, because below we're answering all of your hair mask questions, plus sharing a step-by-step tutorial on how to apply a hair mask—the right way. Read on!
WHAT IS A HAIR MASK?
Just as face masks work to nourish and hydrate your skin, hair masks do the same for your strands. Typically available in cream and clay-based formulas, this hair care product works to penetrate your mane with the right amount of TLC to improve the overall look and feel of your hair. Whether you're working with color-treated hair, natural hair, or just looking to give your hair a boost, hair masks always rise to the occasion.
WHAT DOES A HAIR MASK DO FOR YOUR HAIR?
As we mentioned, hair masks come in different formulas that provide various benefits, just as there are different shampoos, conditioners, and hair treatments to help your specific hair concerns. When looking for your hair mask match, consider what your hair could use a little more of. Moisture? There's a hair mask for that. Shine? There's also a mask for that! If you need some product recs, consider one of the following hair masks, based on your mane's needs.
If you have color-treated hair…try the L'Oréal Paris Elvive Color Vibrancy Repair and Protect Balm. The intensive post-color repair hair treatment smooths and protects your hair color.
If you have dull hair…try the L'Oréal Paris EverPure Repair Remedy Balm, which restores strength and brilliance strand by strand for stronger, shinier hair.
If you have dry hair…try the L'Oréal Paris Elvive Extraordinary Oil Curls Re-Nourish Mask, which hydrates curly hair to reveal bouncy, defined, and lustrous curls.
If you have fragile hair…try the L'Oréal Paris Elvive Total Repair 5 Damage Erasing Balm. This rinse-out hair mask repairs up to one year of damage, helping with split ends and weakness, among other concerns.
If you have brassy hair…try the L'Oréal Paris EverPure Blonde Shade Reviving Treatment. This salon-quality color refreshing mask for blonde, colored hair instantly neutralizes unwanted brassiness while intensely nourishing over-processed hair.
If you have damaged hair…try the L'Oréal Paris Elvive Total Repair Extreme Emergency Recovery Mask, which has a luxurious formula that conditions and instantly penetrates the fibers, reinforcing and deeply renewing broken fibers for a healthy-looking mane.
DO YOU USE A HAIR MASK BEFORE OR AFTER SHAMPOOING?
As for whether you should use a hair mask before or after shampooing or if it's better to apply one on wet or dry hair, it truly depends on the product you're working with. Typically, most hair masks require you to shampoo your hair before application, but others can be used on dry hair. In some cases, you may be instructed to simply wet your hair before using this essential, rather than actually washing your mane. So, the key to getting the most out of your hair mask is to follow the instructions listed on the packaging.
HOW TO USE A HAIR MASK
Ready to learn how to apply a hair mask the right way? Here's what to do!
STEP #1: WASH YOUR HAIR
As we mentioned above, you may need to shampoo your hair before applying your hair mask. If you've selected one of our options above, you'll want to cleanse your hair first to get the ball rolling. Kick things off by washing hair with a shampoo that coordinates with your mask. For example, if you're using the Repair Remedy Balm, you can reach for the L'Oréal Paris EverPure Repair & Defend Shampoo. Apply it to wet hair, suds up into a thick lather, and rinse thoroughly.
Editor's note: Most masks are meant to be used in place of conditioner, but some are meant to be used after conditioning. You'll want to check the directions on yours to make sure!
STEP #2: APPLY YOUR HAIR MASK
It's time for the main event: applying your hair mask! If you've opted for a hair mask highlighted above, massage the product through your damp strands.
STEP #3: LET IT SIT
Next up: Wait it out! Leave your mask in place for the recommended about of time. This is often between three to five minutes, giving you the perfect amount of time to shave your legs or wash your body. Keep in mind, some hair masks can be left on overnight in a similar fashion to a leave-in conditioner. Just follow the directions to achieve the desired results!
When it comes to how to apply a hair mask, getting the timing right is key. You don't want to leave a hair mask on too briefly because it might not work to its full potential. You also don't want to leave one on for too long. Yep, if you've ever asked, "Can you leave a hair mask on for too long?", you absolutely can. Overdoing it can lead to hair that looks greasy and limp—no thanks.
STEP #4: RINSE IT OUT
Unless your hair mask packaging states otherwise, you'll want to rinse out the formula with lukewarm water after the allotted amount of time, just as you would with conditioner. Allow your hair to dry, and repeat the process a few times a week to show your strands some extra love!
Next up: Get the 4-1-1 on how to use another popular hair care product in our article, How to Use Leave-in Conditioner: A Step-by-Step Guide.
Discover more tips & tricks
Keep your skin happy
See all articles
Shop Featured Hair Care products
Discover More