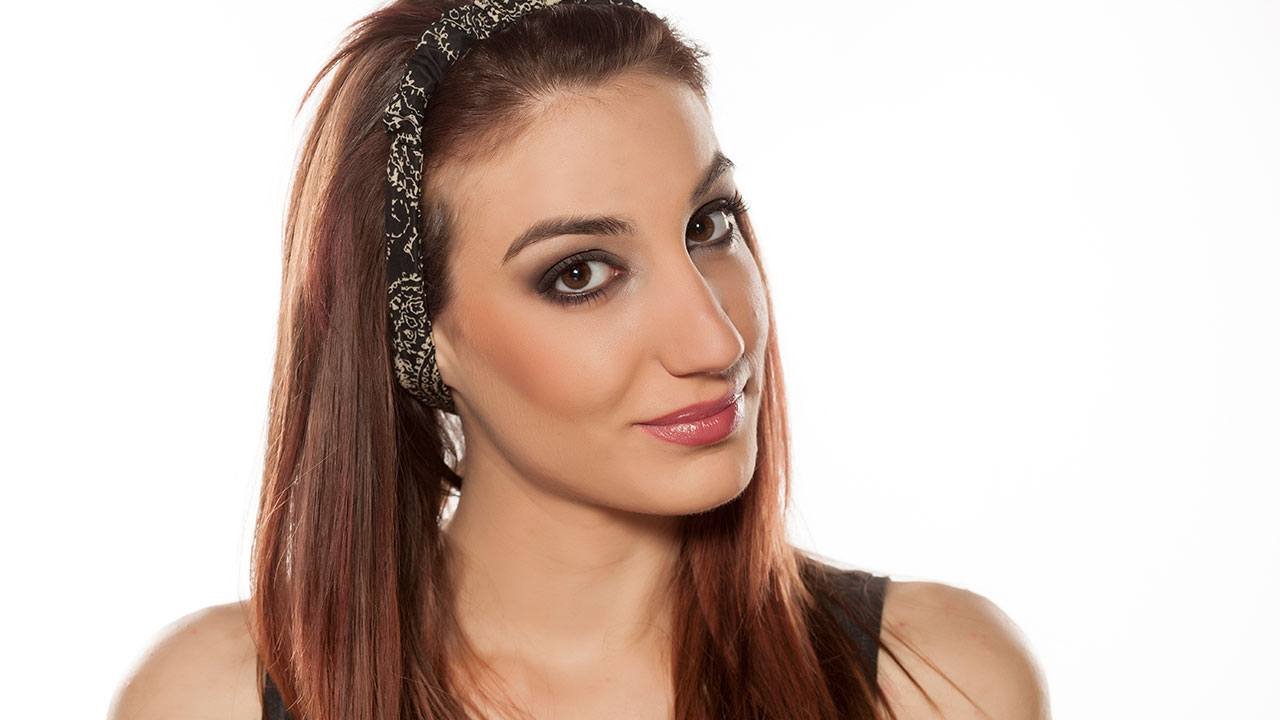 all hair types
6 Ways to Help Salvage a Bad Hair Day
Wouldn't it be awesome if we could just banish bad hair days for good already? If only you could wake up every day loving the way your locks looked, right? Well, while you may not be able to totally prevent bad hair days all together, there are ways to disguise whatever's bothering you about your mane. So, without further ado, here are six ways to salvage a bad hair day. Just pick the one that's right for you and help take your hair from drab to fab!
Bad Hair Day Tip #1: Lift Roots with Volumizer
Don't let flat-looking tresses put a damper on your day. Easily give your hair more body with a few spritzes of a volumizing hair mist. Spray it on at the roots and use your fingers to scrunch and lift pieces, creating shape at the crown.
Bad Hair Day Tip #2: Give Yourself a Mini Blowout
By the time you're having a bad hair day, it's probably too late to shower and start fresh. But that doesn't mean you can't still treat yourself to a bit of a blowout. Start by misting your hair with water in a spray bottle until your strands are damp. Before breaking out the blow-dryer, just make sure to coat your hair with a heat protectant spray, like the L'Oréal Paris Advanced Hairstyle BLOW DRY IT Quick Dry Primer Spray. Then, blast the water out of your hair while brushing through with a round brush to smooth. And that's it! A blowout in a fraction of the time—impressive, we must admit!
Bad Hair Day Tip #3: Pull Your Hair into a Ponytail
Talk about a quick fix! You can have your hair out of your face and into a ponytail in a few seconds flat, no more blah tresses getting in the way. Nope, ponytails aren't just for the gym—they can be super-stylish depending on what kind you decide to wear. Create a sleek ponytail by gathering all of your hair at the back of your head and secure it with a hair tie. Keep your pony looking polished by hiding the elastic with a piece of hair and finishing with a dime-sized amount of the L'Oréal Paris Advanced Hairstyle LOCK IT Clean Style Gel.
Bad Hair Day Tip #4: Style Your Hair in a Braid
A braid or two can be a total game changer during a not-so-stellar hair day. Even if you only spend a few extra minutes putting plaits in your hair, it can look like you put forth major effort. Try separating hair into two sections on the sides of your head and braiding each into a fishtail braid. Finish by tying off the ends and tugging at random sections for a comfy, casual style. Luckily, messy chic hair is totally on trend these days. Paying your hair a little bit of extra attention can help make you feel pulled together, even when starting out with hair that's not exactly at the top of its game.
Bad Hair Day Tip #5: Rock a Top Knot
When all else fails, a top knot always has your back. A bun can help conceal a multitude of mane mishaps and keeps you from focusing on your messy locks. Out of sight, out of mind. To do the perfect top knot, pull all of your hair to the top of your head, as if creating a ponytail and wrap in a spiral around the base. Use a hair tie and bobby pins to help lock your knot in place. It's as simple as that!
Bad Hair Day Tip #6: Add a Hair Accessory
If you're ever dealing with lackluster locks, go ahead and adorn yourself with a bit of sparkle. Use a cute hair accessory to totally make over your hair. Sleek headbands, shimmery barrettes, and sassy clips, oh my! Complete your look with one to help put an immediate positive spin on your bad hair day.
It turns out bad hair days don't have to be so bad after all!
Discover more tips & tricks
Keep your skin happy
See all articles
Shop Featured Hair Style products
Discover More