beauty trends
Runway Nail Art for the Girl on the Go
July 18, 2013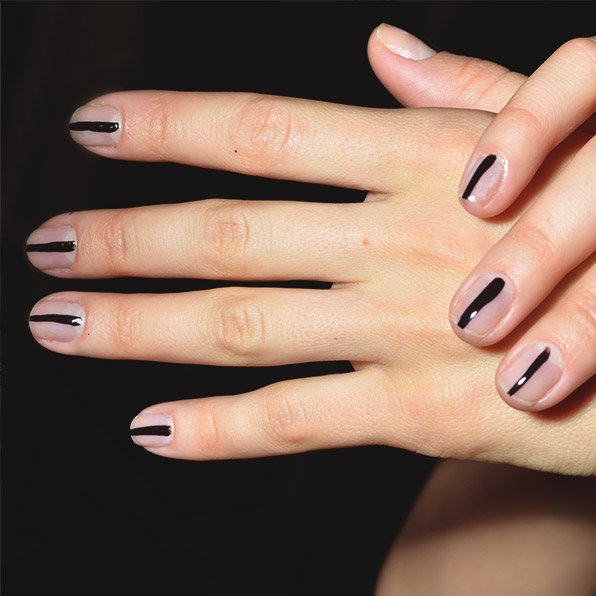 With seemingly endless choices of vivid, intricate designs, the nail art trend has taken the world by storm. That said, there are a few great looks out there for the nail polish addict with a busy schedule such as the "one stroke" nail polish at the Mercedes-Benz Fashion Week in Istanbul recently.
This eye-catching, minimalist look is just perfect for the girl on the go and is great for many reasons!
First, the look is particularly striking with one straight line running down the middle of the nail. Second, it's a look that can be reproduced in just about any color imaginable and finally, it takes virutally no time to accomplish!
Make It Your Own
Although this look is very simple, it is definitely possible to make it work with your own sense of style.
Color lovers can create a rainbow effect by adding a different brightly-colored stripe to each nail. Add extra detail by painting over your stripe with a contrasting color, like a black stripe on a pale background, or silver glitter over a black stripe.
You can even add a little extra detail to this nail art style by painting your stripe over a contrasting colour. For example, a black strip on a pale background or a bright stripe on a dark one. You just have to center the look around that bold stripe.
You will end up with a fresh, stand-out manicure whatever you choose! After all, how many people do you see with just one stroke of nail polish per finger?
Discover more tips & tricks
Keep your skin happy
See all articles
Improve your routine
Show your new look more love:
makeup