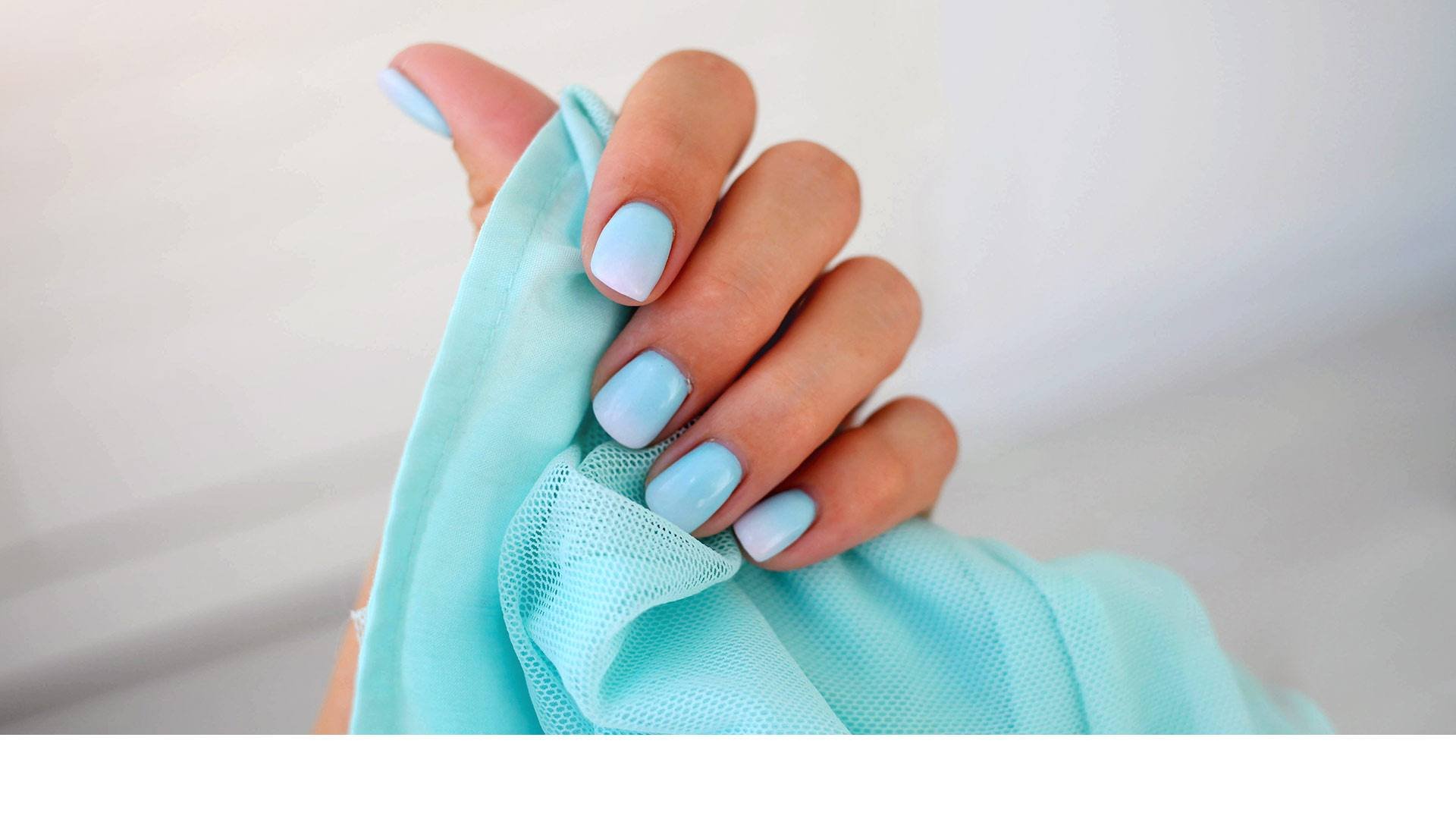 beauty trends
Get a 2-in-1 Mani With Color-Changing Nail Polish
You sit down to give yourself an at-home manicure, your nail polish collection in front of you. As you start to pull out some potential shades, you find yourself torn between colors. How's a girl to choose? If you find yourself constantly in this dilemma, you'll be happy to hear that color-changing nail polish and color-changing gel polish are a thing. Yup—you read that right. Ahead, find all the details on getting a 2-in-1 manicure with the help of color-changing nail polish.
What Is Color-Changing Nail Polish?
Color-changing nail polish is exactly what it sounds like—nail polish that changes color so you can get the most out of your chosen shades. That said, there are actually a few different types of color-changing nail polish, depending on the look you're going for. Here's the breakdown:
1. Thermal Nail Polish
Arguably the most popular type of color-changing nail polish is thermal nail polish. This type of polish reacts to temperature—just like a mood ring. It will switch between two colors depending on if your body (specifically, your fingertips and nails) is hot or cold. You can escalate this change by dipping your fingers in a bowl of water of whichever temperature-color you prefer.
2. Glow-In-The-Dark Nail Polish
If you love a nail look that makes a statement, we have a feeling you'll be a fan of glow-in-the-dark nail polish. In normal lighting, your nails will be one color. When put under a black light, your manicure will come to life with a glowing, neon version of the shade.
3. Holographic Nail Polish
Speaking of statement-making nails, holographic nail polish is another noteworthy option. A true holographic polish will transform when in natural light, creating a rainbow prism of color.
Editor's tip: If you'd like, you can take your holographic look up a notch with coordinating holographic hair and holographic makeup.
Is Color-Changing Nail Polish Safe?
You'll be happy to hear that color-changing nail polish is safe to use, just like any other nail polish you may be applying. There are even non-toxic, hypoallergenic versions you can try.
How To Use Color-Changing Nail Polish
Applying color-changing nail polish is easy—it can be applied just like any other nail polish you have in your collection. But if you still want a step-by-step tutorial, just follow the below.
Step #1. Remove Excess Polish
Before reaching for your color-changing nail polish of choice, use a cotton pad and some nail polish remover to wipe away any excess product. If you're removing gel polish, turn to our article, How To Remove Gel Nail Polish, for step-by-step instructions. You'll want to start with clean, bare nails.
Step #2. Apply a Base Coat
To keep your nail color from staining your nails, apply a base coat. Smooth on a single layer for each of your nails. Allow it to dry completely before moving on to the next step.
Step #3. Grab Your Color-Changing Nail Polish
Next, apply your color-changing nail polish to each nail. You may need to use more than one coat to achieve your desired result.
Step #4. Clean Up The Edges
After your regular color-changing nail polish or color-changing gel polish has dried, use nail polish remover on a cotton swab to carefully remove any stray polish that may have gotten on your fingers, rather than your nails.
Step #5. Smooth On a Top Coat
To ensure you get the most out of your color-changing manicure, smooth on a top coat. This will give your nails a pretty finish while also helping to protect against chipping.
Step #6. Hydrate Your Hands
One last thing—after finishing your at-home manicure, apply the L'Oréal Paris Age Perfect Hydra Nutrition Manuka Honey All Over Balm - Face, Neck, Chest, and Hands to your hands for long-lasting hydration (not to mention the added bonus of a honey-inspired fragrance).
Next up: Learn about another type of nail polish with the help of our article, What Is Breathable Nail Polish, and Should You Be Using It?
Discover more tips & tricks
Keep your skin happy
See all articles