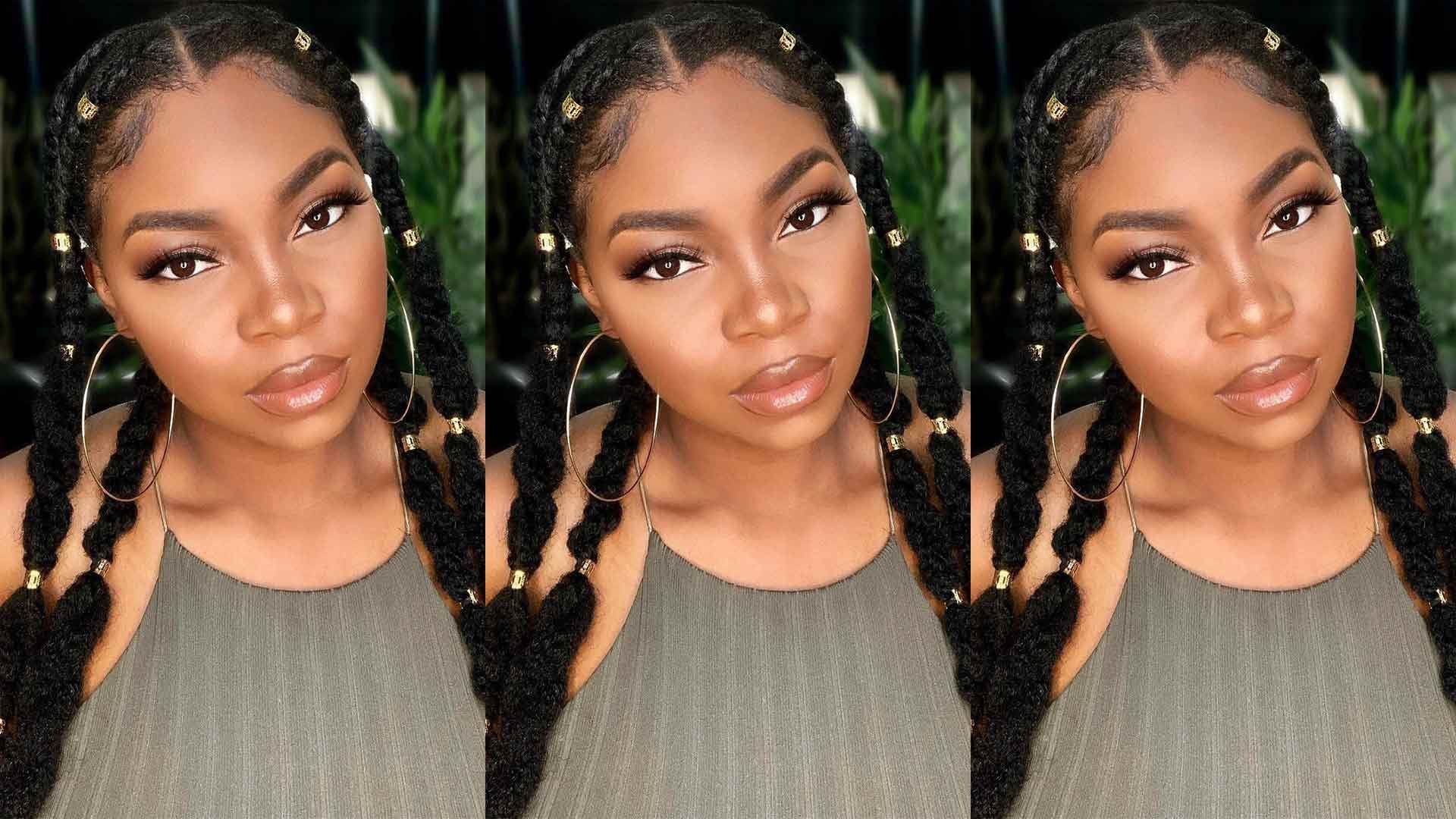 hairstyle trends
8 Must-Have Curly Hair Accessories
Whether they're functional, decorative, or a bit of both, hair accessories are a simple and expressive way to celebrate various types of curly hair. And with summer right around the corner, now is the right time to start shopping around for a few, so you can easily have them at your disposal when needed. If you're ready to upgrade your hair accessories arsenal, we have just the inspiration you'll need. From embellished bobby pins to ponytail clamps and shell rings, we've rounded up eight of the best curly hair accessories to help you create some seriously stylish looks for the upcoming summer season.
1. Puffy Headbands
Puffy headbands are making a serious comeback. This '90s favorite is a classic accessory that will bring any hairstyle to the next level. These croissant-shaped headbands come in various fabrics and designs, making it easy to find a match for any kind of look you desire. Rub a small amount of the L'Oréal Paris Dream Lengths Frizz Killer Serum Leave-In through your strands to smooth out any hair flyaways before putting on your headband.
2. Satin-Lined Baseball Cap
Maintain perfect curls with a satin-lined baseball hat. Many baseball hats are lined with fabrics, like cotton and wool that can absorb the moisture from curly and coily strands, leaving them dry and fragile. You can also opt for a specifically designed version for curls with an opening at the back of the hat to let your length hang free. Whether you love baseball hats for the sunny weather, running errands, or a lazy hair day, this is a great accessory to keep handy.
3. Curly Hair Clamps
When it comes to pulling thick, curly hair into a ponytail, the struggle can be real. Fortunately, there are hair clamps designed to work on various curl types. It's essentially a round banana clip that comes in several sizes and it's made to create ponytails and puffs easily. To make sure you get a sleek style, be sure to apply a generous amount of L'Oréal Paris Advanced Hairstyle LOCK IT Extreme Style Gel to your strands and then brush your hair into a position where you'd usually create a ponytail and insert the clamp.
4. Embellished Hair Clips
It's time to make room for some new and improved hair clips on your vanity. Ranging from pearls to bedazzled gems and marble—embellished hair clips have become a popular hair accessory to jazz up basic hairstyles. If you plan on rocking an updo, try adding a few clips to the back of your hair for an eye-catching look.
5. Printed Silk Hair Scarves
While you may already be aware of how important it is to sleep with your hair wrapped in a silk scarf at night, you should also know how stunning it can look when paired with everyday hairstyles as well. You can incorporate a silk hair scarf into various styles, like a braided ponytail, or you can fold it into a thin bandana and wear it like a headband.
6. Shell Rings
Shells, gold wires, and rings are all popular hair jewelry trinkets used to decorate faux locs. But we love using them to spruce up any curly hairstyle. Apply a curl-enhancing product, like the L'Oréal Paris Elvive Dream Lengths Super Curls Cream Leave-In to give your mane some definition. Then add a few braids in the front of your hair and attach shell accessories throughout the braids for a stylish boho-chic look.
7. Earrings
Sure, earrings are traditionally worn on the ears but you can also use them to enhance your curly hairstyle. They're cute and affordable, so there's no harm in using them for your hair. Grab a few packs of earrings and place them throughout your hair, securing them with the earring back. If you're having trouble keeping the earrings in place, try adding a few braids to your style and loop the earrings into them to create a better hold.
8. Stretchy Head Wraps
There are many things to love about stretchy head wraps. They come in different patterns, colors, and can be used to complete a glam hairstyle or for running around doing errands. You can even wear them to protect your hair at night while you sleep. Check out our article, How to Wear a Head Wrap or Hair Scarf, to learn how to style a head wrap in multiple ways.
Photo Credit: Photo: Dammy Saint Claire, @dammysaintclaire
Discover more tips & tricks
Keep your skin happy
See all articles
Shop Featured products
Discover More