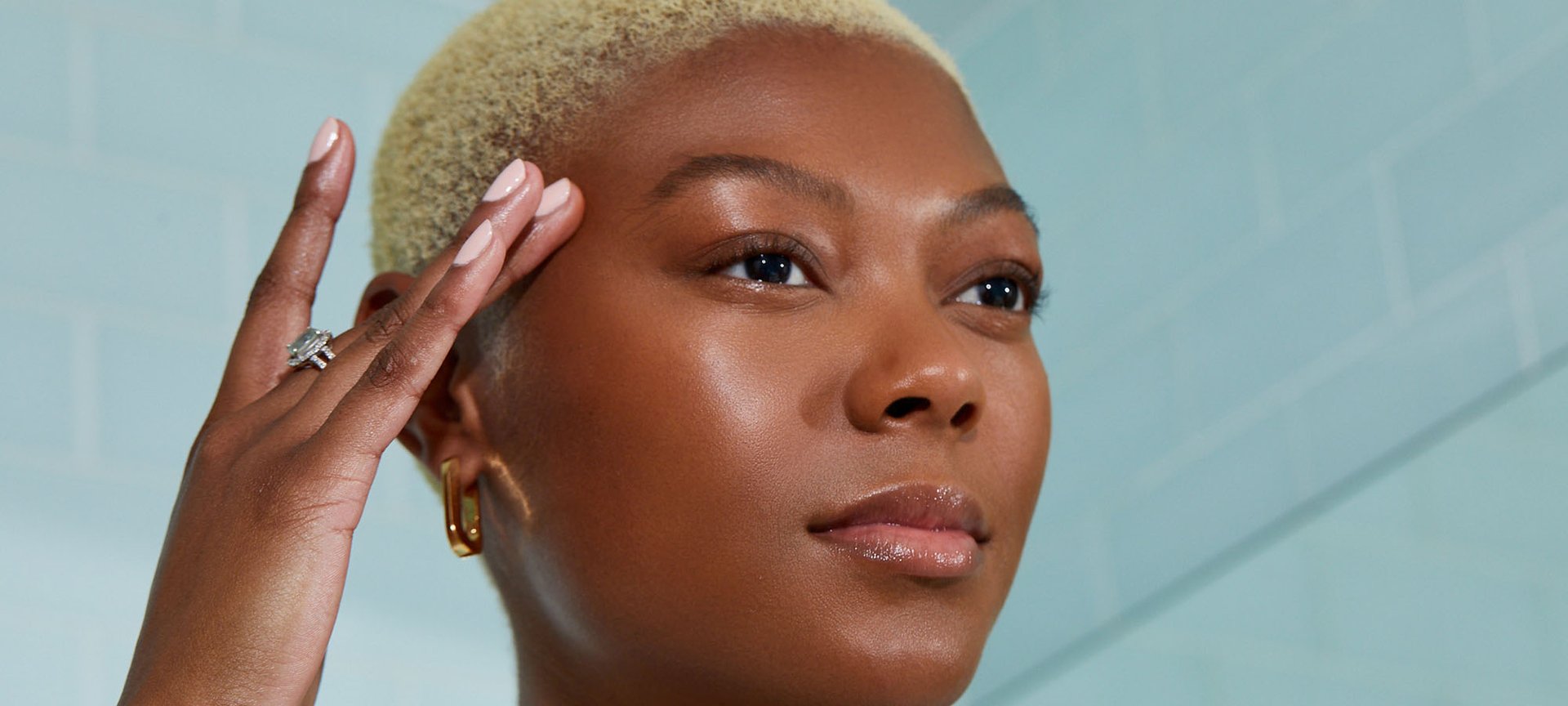 beauty trends
What's the Difference Between Cosmetic Dermatology and Non-Cosmetic Dermatology?
What you need to know for your skin's sake.
When it comes to innovations and new services in the beauty world it can be hard to keep up. Even for folks who work in the industry, staying abreast of all the latest trends, processes, popular ingredients and new terms can be overwhelming. You may have been hearing the term cosmetic dermatology more recently and wondering what it is, how it differs from medical dermatology and whether this is something you should be investing in. We interviewed L'Oréal Paris consulting expert, Miami-based board-certified dermatologist, Janelle Vega, MD to give us the 4-1-1 on cosmetic dermatology.
Beauty Magazine Editor (BM): What's the difference between cosmetic dermatology and medical dermatology?
Dr. Vega: There is no board certification for cosmetic dermatology. There are board-certified dermatologists who are experts in treating medical skin issues and who may also specialize in or practice cosmetic dermatology — some of whom have had extra training specifically in cosmetics through fellowships. I make this distinction because there is a fast-growing number of non-dermatologist physicians who claim to be "cosmetic dermatologists." In fact, they are neither dermatologists nor "cosmetic dermatologists", but making this claim is not illegal because they are not claiming to be board-certified dermatologists.
BM: When would someone seek out a cosmetic dermatologist?
Dr. Vega: Cosmetic dermatology refers to non-invasive treatments to improve aesthetics, including peels, injectables, lasers and cosmeceuticals. Non-cosmetic dermatology treats a myriad of skin disorders which include, but are not limited to, skin cancer, psoriasis, acne and rosacea, for example by board-certified dermatologists. Some of these disorders can be treated using tools from our cosmetic practice, such as laser treatments and cosmeceuticals.
BM: What are some benefits of seeing a board-certified dermatologist who specializes in cosmetics?
Dr. Vega: The benefit of seeing board-certified dermatologists who specialize in cosmetics is that we have a background in medical dermatology, and we are able to determine the appropriate way to treat your skin issues [while avoiding] pitfalls that can worsen patient outcomes. For example, there are certain pigmentation disorders that can be aggravated with laser treatments or aggressive approaches, but these disorders are often not recognized by other practitioners, which can be frustrating for patients when they get an adverse event.
Another benefit is that we have extensive training in anatomy and are properly equipped to deal with and recognize adverse events associated with fillers. Dermatologists have extensive training in skin biology and are uniquely suited to choose the right skin care products for their patients. Lastly, a cosmetic dermatologist will be able to offer you both medical and cosmetic approaches to dealing with skin disorders that can be cosmetically distressing such as acne, melasma, hyperhidrosis and rosacea.
BM: Is cosmetic dermatology more expensive than medical dermatology treatments?
Dr. Vega: Cosmetic dermatology is generally not covered by insurance, so it will be an out-of-pocket cost for most patients. In this respect, it can be more expensive than medical dermatology treatments, which often consist of prescription creams that are covered by insurance.
BM: Are there skin care ingredients that you can get over the counter that you would recommend to someone who is seeking cosmetic dermatology results but are on a tight budget?
Dr. Vega: The most important [topical] to prevent aging is sunscreen, as the sun's rays account for about 90 percent of skin aging. This is readily available over the counter, but to be effective, consistent, daily application is crucial. Another important component of a skin [care] regimen is using a retinoid or retinol. There are many excellent over-the-counter formulations of retinoids and retinols that are clinically proven to improve collagen production and reduce fine lines and wrinkles.
Editor's tip: If you're looking for great anti-aging moisturizers we've got you covered. The L'Oréal Paris Wrinkle Expert 55+ Age Defense Lotion SPF is formulated with SPF 30 for that much-needed sun protection Vega mentions. It also helps to reduce wrinkles — use it as your daytime face moisturizer.
The L'Oréal Paris Revitalift Pressed Night Moisturizer With Retinol + Niacinamide deeply moisturizes, visibly reduces wrinkles and evens skin tone over time. Make it your go-to night cream.
Next: Can You Get Rid Of Cellulite?
Written by: Shalwah Evans, Photography: Chaunte Vaughn, Senior Art Director: Melissa San Vicente-Landestoy, Associate Creative Producer: Becca Solovay, Makeup Artist: Jonet Williamson, Hair Stylist: Akihisa Yamaguchi, Wardrobe Stylist: Adriana Perez-Bell, Digital Tech: Paul Yem, Model: Chelsea Vaughn
Discover more tips & tricks
Keep your skin happy
See all articles
Improve your routine
Show your new look more love:
makeup