skin care essentials
Master Class with Dr. Aislyn Nelson: What to Expect from Your First Trip to the Dermatologist
July 16, 2020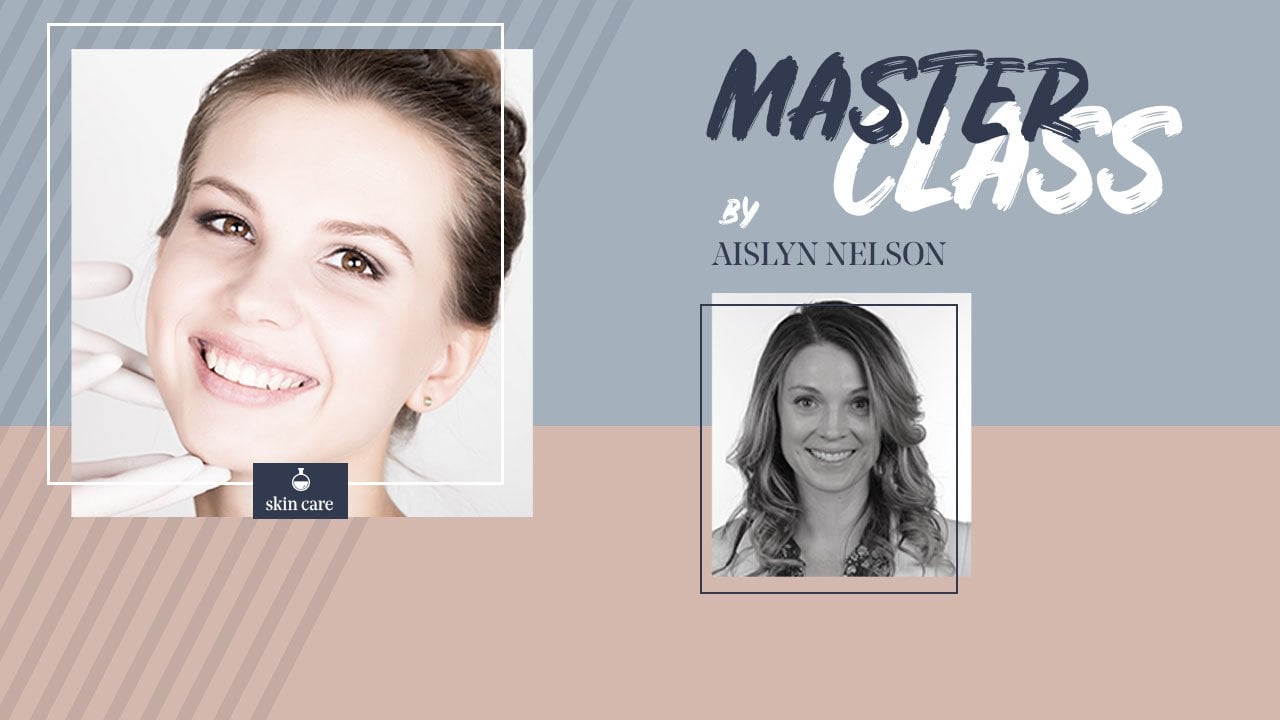 We know what you're thinking—what does a dermatologist do? And when do I need to see one? A dermatologist sees patients of all ages—even those as young as newborns. These doctors specialize in helping you care for your skin, hair, and nails. If it's taken you some time to make your first appointment, you may not be sure what to anticipate at the visit—and that could have been what's caused you to put it off for this long. Maybe you've never visited a dermatologist because you've always considered yourself lucky to have good skin—free of breakouts and blackheads. Good skin, however, is not only determined by whether or not it's clear. Whether you're in your later years or early adulthood, whether you have clear skin or are prone to a few breakouts, it's a good idea to see a dermatologist on a yearly basis.
Here, Aisyln Nelson, dermatology resident, shares what to expect at your first visit. Additionally, learn why seeing a dermatologist is a key component to the best skin care routine, and find out how they can help you choose the right products, which may include our skin care products, for your skin type and concerns.
WHAT DOES A DERMATOLOGIST DO?
We covered the basics of what dermatologists do, but what actually happens during a dermatologist appointment? Typically, in the beginning, your dermatologist will want to learn a bit about your medical history and any current health issues you have. This will seem similar to a visit to your regular physician! If it's your first visit, the next step usually involves a full body examination of the skin. What your dermatologist does will also vary based on what is happening with your skin. For example, if you have a specific concern, they may spend most of the time addressed that. Typically, there are three standard parts of a first dermatologist appointment.
FIRST: A SKIN CANCER SCREENING
Typically, this fundamental and first part of your dermatologist skin care visit will take about 10 minutes. Your dermatologist will visually inspect all areas of your skin to look for possible forms of skin cancer. "If you're coming in for mole check, you can expect a full body skin check—all skin, including your scalp and including private areas," says Dr. Nelson, who adds that you can request a female dermatologist if that makes you more comfortable. Once the examination is complete, your dermatologist may give you tips on how to conduct self-exams at home, which you can do in between your yearly visits.
SECOND: AN ASSESSMENT OF YOUR SKIN CARE ROUTINE
Your dermatologist will want to know what you are already doing to take care of your skin. They'll ask you to share what you do for your skin in the morning and at night and assess whether or not your existing regimen is the best skin care routine for you. "Many visits are based on a complaint," says Dr. Nelson. "For instance, if you are concerned about acne, the visit may be limited to the face, chest, and back. The majority of the visit may be getting history—how long you've had acne, what you've tried, what kind of acne you have, are you getting scarring, is it deep, painful, and cystic? If it's acne, we'd talk about history and a treatment plan." Read our article, What Is Cystic Acne?, for more information on this type of acne.
THIRD: AN ASSESSMENT OF YOUR GOALS FOR AGING
If you have ever found yourself feeling lost in the anti-aging aisle, the dermatologist's office is the perfect place to create a map. They will be able to share what ingredients and skin care products to look for given your concerns, current age, and lifestyle habits to effectively address visible signs of skin aging, like fine lines and wrinkles and dark spots. Since you will now be going yearly to the dermatologist (we hope!), you'll be better equipped to adapt to your skin's evolving needs as you continue to age.
The best skin care regimen starts at your dermatologist's office. Keep up with your yearly visits and take heed of their advice. A dermatologist will know how to identify your skin care needs and will provide the most effective solutions for the best skin care routine for your skin's health and anti-aging desires.
WHEN SHOULD I SEE A DERMATOLOGIST?
It's generally a good idea to visit a dermatologist once per year. That said, if a rash or other skin problem covers more than 10 percent of your body, the Cleveland Clinic states you should consult a dermatologist immediately. Additionally, if you notice any changes to marks or spots on your skin, it's a good idea to turn to your dermatologist. You can also benefit from seeing a dermatologist if you struggle with acne, severe or not, according to the American Academy of Dermatology (AAD).
HOW MUCH DOES A DERMATOLOGIST COST?
Concerned about how much a dermatologist visit costs? While this varies doctor by doctor, a visit to the dermatologist will usually fall between $100 and $200. That said, insurance will usually cover part of this, reducing your out-of-pocket cost. Consult with the dermatologist's office and your insurance to get a better idea of what you can expect to pay.
Now that we've broken down what dermatologists do and what you can expect from a first visit, check out Our Foolproof Skin Care Routine for All Skin Types.
{ "@context": "https://schema.org/", "@type": "WebPage", "speakable": { "@type": "SpeakableSpecification", "cssSelector": ["speakable-content"] }, "url": "https://www.lorealparisusa.com/beauty-magazine/skin-care/skin-care-essentials/what-to-expect-at-your-first-dermatologist-visit" }
Discover more tips & tricks
Keep your skin happy
See all articles
Improve your routine
Show your new look more love:
makeup
{ "@context": "http://schema.org", "@type": "BreadcrumbList", "itemListElement": [ { "@type":"ListItem", "position": 1, "item": { "@id": "/", "name": "Home" } } , { "@type":"ListItem", "position": 2, "item": { "@id": "https://www.lorealparisusa.com/beauty-magazine", "name": "Beauty Magazine" } } , { "@type":"ListItem", "position": 3, "item": { "@id": "https://www.lorealparisusa.com/beauty-magazine/skin-care", "name": "Skin Care For Every Age" } } , { "@type":"ListItem", "position": 4, "item": { "@id": "https://www.lorealparisusa.com/beauty-magazine/skin-care/skin-care-essentials", "name": "Skin Care Essentials" } } , { "@type":"ListItem", "position": 5, "item": { "@id": "https://www.lorealparisusa.com/beauty-magazine/skin-care/skin-care-essentials/what-to-expect-at-your-first-dermatologist-visit", "name": "what-to-expect-at-your-first-dermatologist-visit" } } ] }