skin care essentials
3 Tips To Transition Your Skin Care From Fall To Winter
Winter is coming, get prepared.
November 05, 2018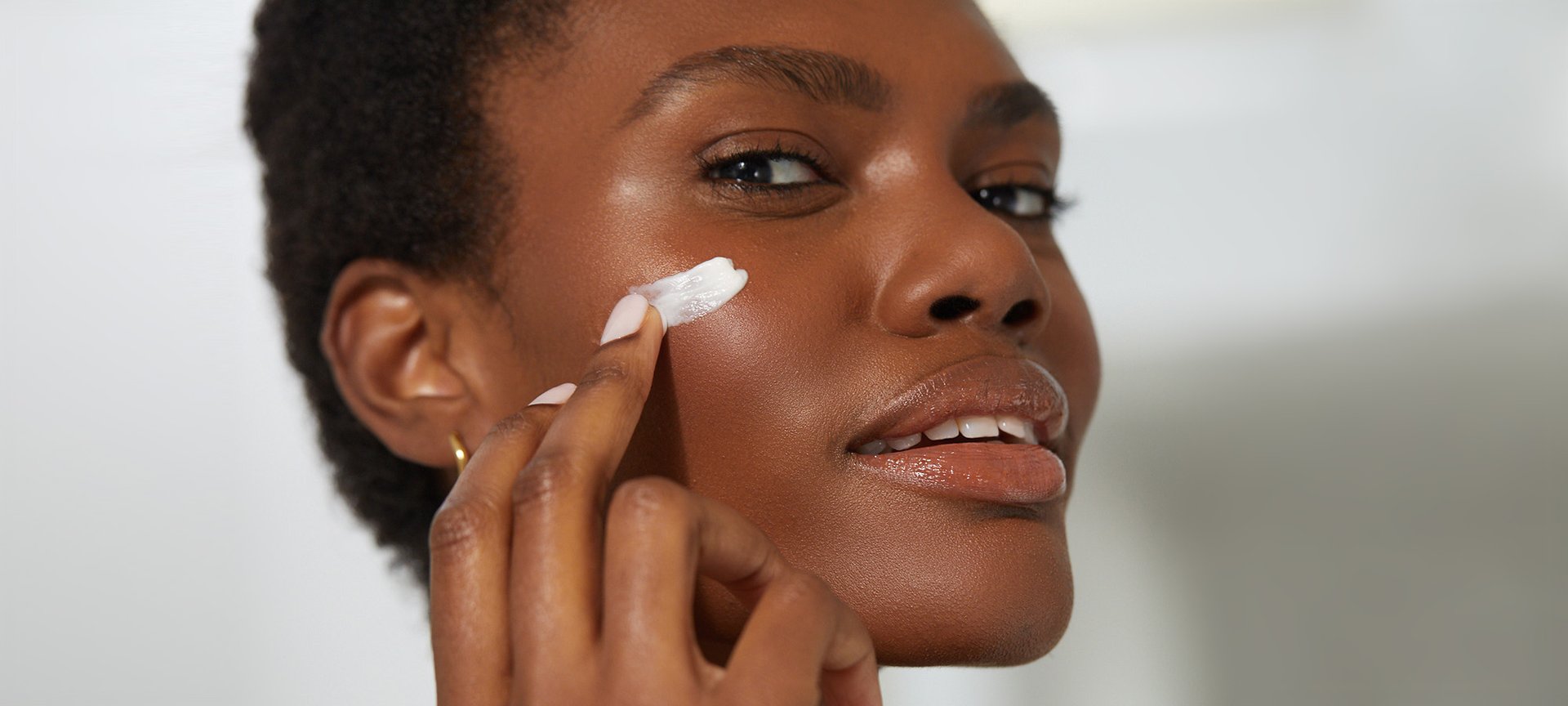 Once you've established a skin care routine that works for you, it can be hard to part with it. However, as the weather shifts, your summer to fall routine might not fit once winter hits. As the air outside gets cold and dry, without the proper care, your skin can quickly follow suit. When it comes to transitioning your skin care routine from fall to winter, you can easily adjust your regimen by swapping a few products, like facial cleanser and moisturizer for ones that coordinate with the colder season. To help you prepare, keep reading for our best advice on putting together a winter skin care routine.

1. Maximize Your Moisturizer
No matter the season, you should always be treating your skin to a daily dose of hydration. However, the chilly winter air can cause extra dry skin so you may need a more emollient option to brave the quickly cooling temperatures. Look for a moisturizer that's formulated with hyaluronic acid, which helps to enhance skin hydration. Try the L'Oréal Paris Revitalift Triple Power Anti-Aging Moisturizer Fragrance Free, which contains hyaluronic acid, Pro-Retinol, and vitamin C to moisturize, smooth, plump and hydrate the skin.


For a boost of moisture while you sleep, try a night cream like the L'Oréal Paris Revitalift Pressed Night Moisturizer with Retinol, Niacinamide. This intensely hydrating moisturizer is packed with a 12 percent complex of nourishing ingredients, including panthenol, glycerin, hyaluronic acid and retinol, which work best on resting skin.

2. Make Sure To Exfoliate
Exfoliating is important—especially in the winter. Throughout the coldest season, dead skin cells can build up on the skin's surface, resulting in a complexion that feels dry and looks dull. So, make sure a face scrub or another type of exfoliant is part of your routine to help remove surface skin cell buildup.

For a daily exfoliating routine try the L'Oréal Paris Revitalift 3.5% Glycolic Acid Cleanser. It's formulated with glycolic acid to resurface and remove excess oil and makeup to reveal smoother, brighter skin. Follow up with the L'Oréal Paris Revitalift Derm Intensives 5% Glycolic Acid Peeling Toner that has aloe vera to soothe and moisturize the skin. This daily toner gently exfoliates and clarifies so that the rest of your hydrating skin care products that follow can really penetrate the skin.

To show your skin a little TLC while exfoliating, use a face mask like the L'Oréal Paris Pure-Clay Exfoliate & Refining Face Mask. It's formulated with red algae extract, this mask will refine your skin in just ten minutes.



3. Use A Facial Serum
If your skin is craving more hydration, incorporating a face serum can be helpful because serums have high concentrations of active ingredients. Look for a hydrating formula with hyaluronic acid to take things up a notch. The L'Oréal Paris Revitalift Derm Intensives 1.5% Pure Hyaluronic Acid Serum enhances skin's moisture-retention for lasting hydration. It also works to re-plump the skin and reduce the appearance of wrinkles for a more youthful appearance.

A night serum is a great way to give your skin a beauty boost while you catch some shut-eye.
The L'Oréal Paris Age Perfect Cell Renewal Midnight Serum is a facial serum formulated with an antioxidant recovery complex that replenishes skin while you sleep. Derived from bitter orange and vitamin E, this complex not only helps the skin reveal new cells but also reinforces the skin's moisture barrier. It works overnight to reduce wrinkles and makes the skin feel firmer and appear more radiant and youthful when you wake.


Next: 13 Tips To Help You Keep Your Skin Hydrated


Written by: Lauren Paige Richeson, Photo Credit: Chaunte Vaughn, Associate Creative Director: Melissa San Vicente-Landestoy, Art Director: Hannah Packer, Associate Creative Producer: Becca Solovay, Associate Content Director: Shalwah Evans, Makeup Artist: Jonet Williamson, Hair Stylist: Akihisa Yamaguchi, Wardrobe Stylist: Alexis Badiyi, Digital Tech: Erik Dalzen, Photo Assistant: Sam Kang, Model: London Knight
{ "@context": "https://schema.org/", "@type": "WebPage", "speakable": { "@type": "SpeakableSpecification", "cssSelector": ["speakable-content"] }, "url": "https://www.lorealparisusa.com/beauty-magazine/skin-care/skin-care-essentials/transition-skin-care-routine-from-fall-to-winter" }
Discover more tips & tricks
Keep your skin happy
See all articles
Shop Featured Skin Care products
Discover More
{ "@context": "http://schema.org", "@type": "BreadcrumbList", "itemListElement": [ { "@type":"ListItem", "position": 1, "item": { "@id": "/", "name": "Home" } } , { "@type":"ListItem", "position": 2, "item": { "@id": "https://www.lorealparisusa.com/beauty-magazine", "name": "Beauty Magazine" } } , { "@type":"ListItem", "position": 3, "item": { "@id": "https://www.lorealparisusa.com/beauty-magazine/skin-care", "name": "Skin Care For Every Age" } } , { "@type":"ListItem", "position": 4, "item": { "@id": "https://www.lorealparisusa.com/beauty-magazine/skin-care/skin-care-essentials", "name": "Skin Care Essentials" } } , { "@type":"ListItem", "position": 5, "item": { "@id": "https://www.lorealparisusa.com/beauty-magazine/skin-care/skin-care-essentials/transition-skin-care-routine-from-fall-to-winter", "name": "transition-skin-care-routine-from-fall-to-winter" } } ] }