skin care essentials
How to Use a Facial Oil in the Summer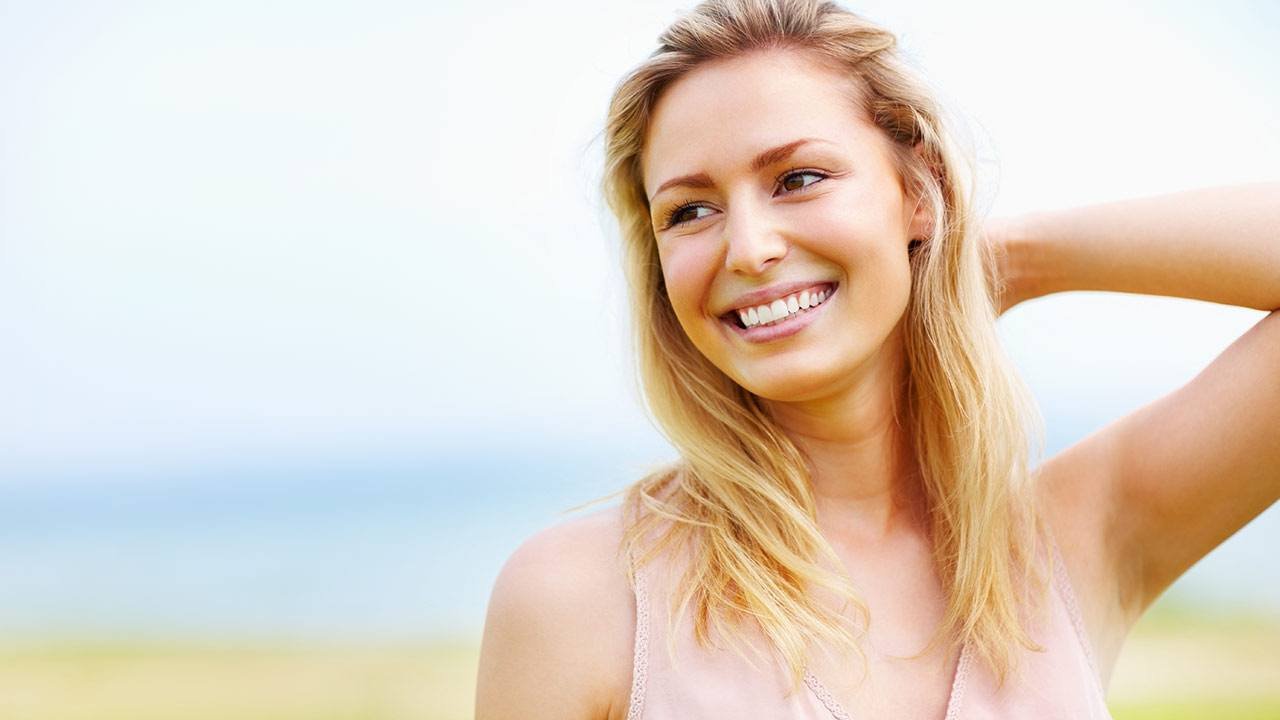 As the weather heats up, you might be thinking that the last thing you'd want to layer onto your complexion would be a facial oil. After all, all that humidity makes you look overly greasy during the summer months, right? But hear us out! It's all about finding the right facial oil to suit your needs this season. Here, learn how to pick a facial oil for summer along with tips for applying it.
The Benefits of Using a Facial Oil in the Summertime
Never used a facial oil before and wondering why you should start now? Well, it turns out this handy-dandy product can have some pretty cool benefits for your skin. For starters, facial oil can help hydrate your complexion—which is important in terms of how your skin looks regardless of what time of year it is. Hydrated skin = beautiful skin! And not only that. Using a facial oil can also be a totally relaxing and spa-like experience. Ready to add one to your daily beauty routine? We've got you covered with a pick from L'Oréal Paris.
The Perfect Facial Oil from L'Oréal Paris to Try This Summer
Ready to hop on the facial oil bandwagon? For summer, consider using the L'Oréal Paris Age Perfect Cell Renewal Facial Oil Light. This facial oil is formulated with a purifying blend of eight essential oils, including lemongrass, chamomile flower, argan seed, citronella, lavender, green oregano flower, rosemary leaf, lemon balm leaf, evening primrose, and clove oil to help promote smoother-looking skin. Plus, it has a weightless finish that leaves skin looking dewy and vibrant—not greasy. Instantly, skin will feel hydrated and look brighter, while skin will feel more balanced with continued use over time.
How to Use the L'Oréal Paris Age Perfect Cell Renewal Facial Oil Light.
Using a facial oil in the summer is easy. Just follow these steps and you'll be good to—wait for it—glow!
Step 1: Cleanse your skin. During the warmer months of the year, reach for a mattifying cleanser, like the L'Oréal Paris Micellar Cleansing Water Complete Cleanser for Normal/Oily Skin. Saturate a cotton pad with the micellar water and wipe the pad across your face. Micellar water has been a French-favorite cleansing option for years, given that it's super-convenient and doesn't require any rinsing.
Step 2: Dab on your oil. Every morning and evening, apply 4-5 drops of your facial oil onto the palm of your hand. With a finger, dab the oil in small dots onto cleansed skin, avoiding your eye area. Then, gently smooth and press in the oil onto your face and neck, using the whole surface of your hands. Smooth it from nose to ears, eyebrows to hairline, and neck to jawline.
Step 3: Finish with moisturizer. In the A.M., apply a broad-spectrum sunscreen formulated with an SPF of 15 or higher before going outside—and take other sun protection measures as well, such as limiting your time in the sun (especially during peak hours from 10 a.m. to 2 p.m.), covering up exposed areas, and reapplying sunscreen at least every two hours.
Meanwhile, at night, use a lightweight hydrating moisturizer before you go to bed. You may find that in the summer, you don't need quite as heavy a moisturizer as you did in the winter. Look for one with a matte finish for this time of year, like the L'Oréal Paris Hydra Genius Daily Liquid Care for Normal/Oily Skin, which is formulated with hyaluronic acid and aloe vera water to help provide long-lasting hydration.
And there you have it! As you can see, it is possible to incorporate a facial oil as part of your daily skin care routine in the summer if you know what to look for. Remember: Reach for one with a weightless finish and non-greasy feel—and make sure to cleanse beforehand and moisturize afterwards.
Discover more tips & tricks
Keep your skin happy
See all articles
Shop Featured products
Discover More