skin care concerns
Is Dry Shaving a Major Mistake?
October 28, 2019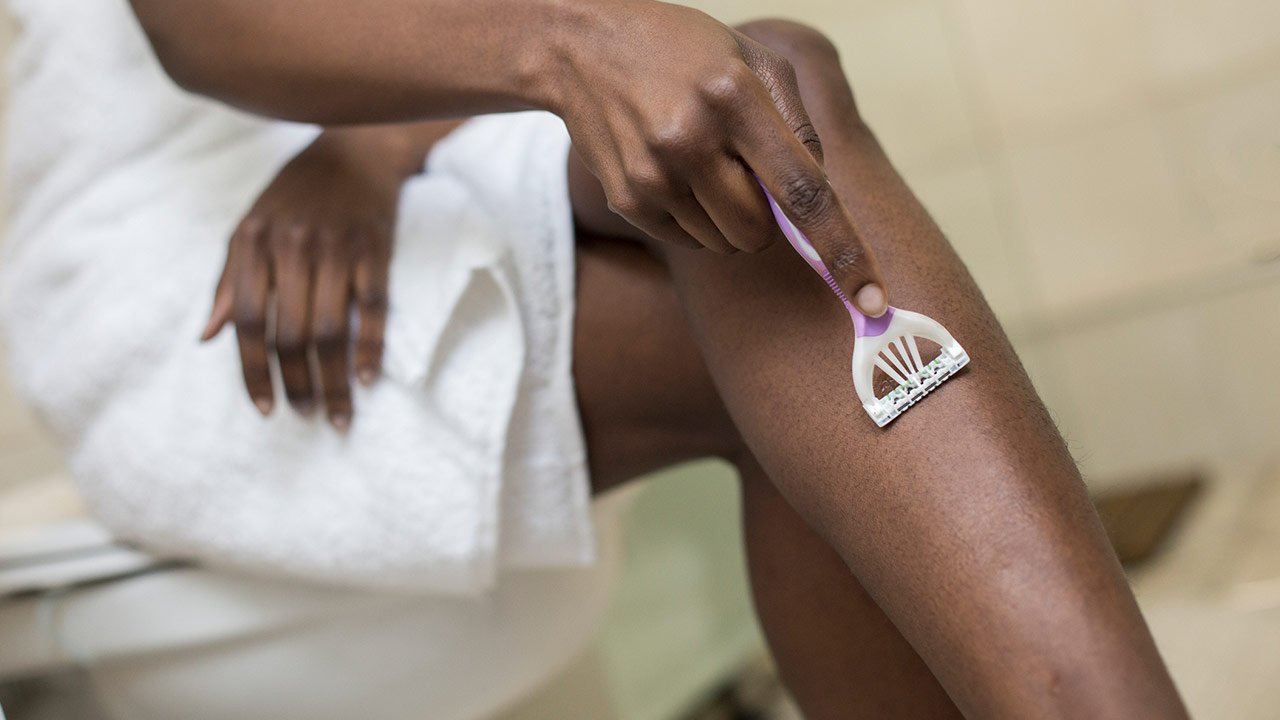 Picture it: You're getting ready for a night out, and you realize you haven't shaved your legs. You don't have enough time to head back into the shower to shave properly with warm water and shaving cream, so you grab your razor and attempt a quick dry shave—bad move. While you may have haphazardly dry shaved in the past without causing any harm to your skin, the potential effects should be enough to eliminate it from your skin care routine. We don't need to wait to tell you that yes, dry shaving is a mistake, but below, we'll break down how dry shaving can lead to a number of skin care concerns. So, read on for six reasons to make dry shaving a thing of the past, and get ready to add shaving gel to your shopping list once again!
HOW DRY SHAVING AFFECTS YOUR SKIN
If you've been dry shaving without a care in the world, consider this your sign to put that razor down. You should always give your skin the TLC it needs, and dry shaving just doesn't cut it—even if it seems like the obvious answer when you're in a rush or all out of shaving cream. Below, we're sharing the six ways dry shaving your legs, armpits, or face can wreak havoc on your skin.
1. YOU CAN GET RAZOR BURN
We can all agree that razor burn is a major pain—both literally and figuratively—and if you opt for dry shaving, it can be a very real result. If you choose to dry shave instead of following the proper method, your razor has no slip to help remove the hair without irritating the skin. In turn, your skin may be left looking and feeling red and tender. And yes, there may even be those pesky shave bumps and ingrown hairs left in the wake of your razor.
2. NICKS AND CUTS COULD BE A CONSEQUENCE
Wet shaving and wet shaving products were created to lubricate the skin for a seamless shave. Not only do these products prep your skin for your razor, but they can also help to prevent any nicks, cuts, and friction burn. Neglecting to shave with water and the proper products can make it more likely that you cut yourself.
3. YOU MAY EXPERIENCE A BURNING OR STINGING SENSATION
If you're experiencing a burning or stinging sensation while dry shaving, that's just another sign to turn back now.
4. YOUR SKIN MAY END UP EXTRA DRY
Shaving products don't only help you shave; they also often have nourishing ingredients that are doing your skin a favor in the dryness department. By cutting them out of your routine and shaving skin that's dry, you may actually end up with extra dry skin.
5. DEAD SKIN CELLS GET IN THE WAY
Exfoliating your skin is an essential part of your skin care routine—and your shaving routine—because it removes dead skin cells, dirt, and debris from the skin. Failing to exfoliate or cleanse your skin before shaving means you end up shaving through all that buildup and not actually removing hair as you intended.
6. YOU DON'T EVEN GET A SMOOTH SHAVE
The purpose of shaving is to remove hair from the skin for a soft and smooth feel, and using the right products is a key part of that. No shaving cream or gel means your razor isn't gliding over your skin and catching every hair as it should; instead of enjoying smooth skin, you're likely to be left with a bit of stubble.
THE BOTTOM LINE ON DRY SHAVING
As much as you may be tempted to dry shave, it's just not worth it. Take your time and give your skin a proper shave. Trust us, your skin will thank you for it.
Next: 8 Shaving Mistakes You Could Be Making– and What to Do Instead
Discover more tips & tricks
Keep your skin happy
See all articles
Improve your routine
Show your new look more love:
makeup