makeup looks
6 Cool Vintage Makeup Trends That We're Trying in 2021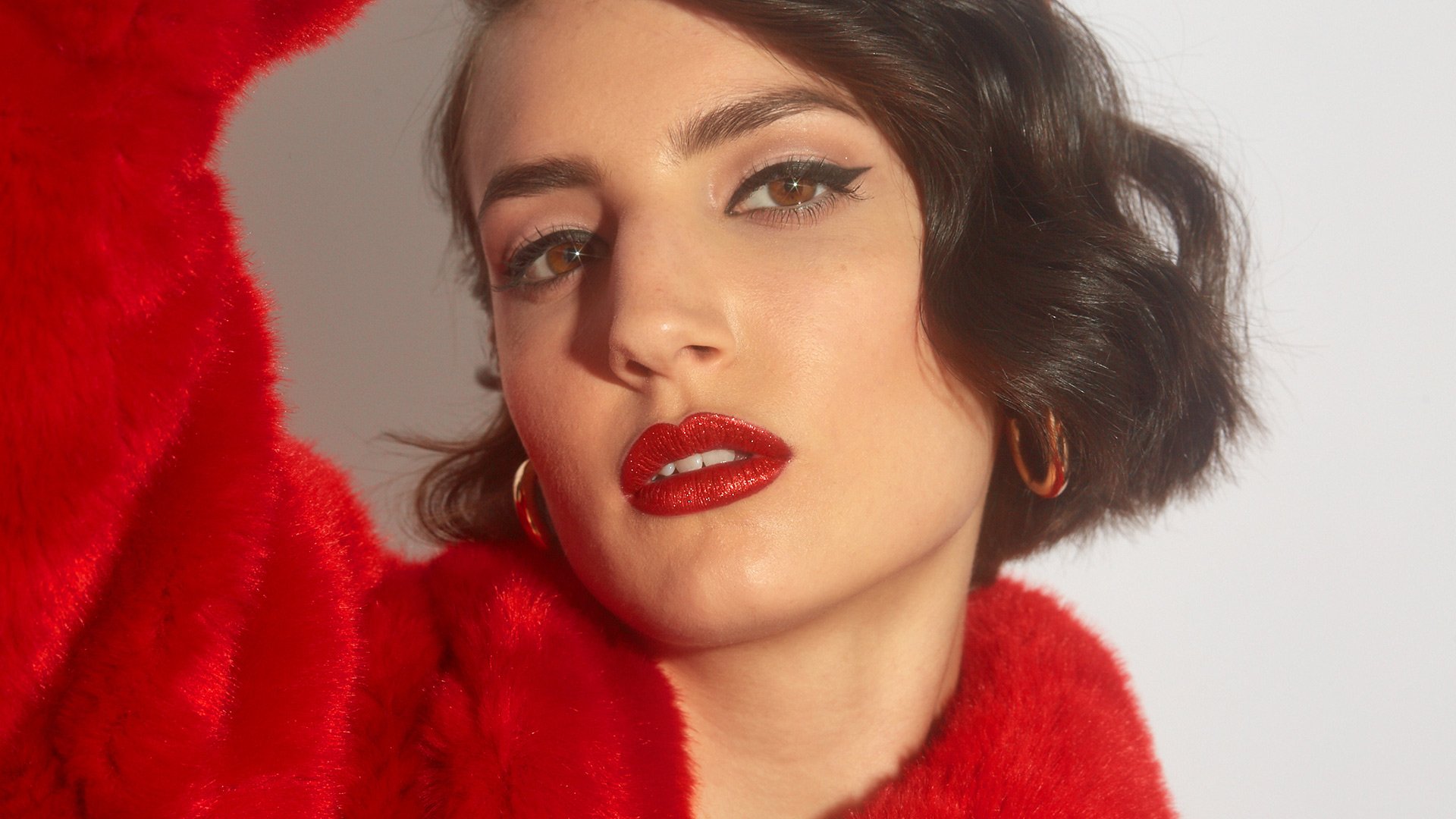 They say that history repeats itself — and the same goes for the makeup trends we know and love. From the classic cat eye-liner to blush contouring and bold-hued blue eyeshadow, trends that jump started in past decades, are having a much welcomed renaissance. Read on to find out which six vintage makeup trends we're excited to revisit in this new year.
Winged Eyeliner
It's true — winged liner will never go out of style, and we have our Ancient Egyptian ancestors to thank for inventing the look. Cleopatra painted her face with winged liner and mascara as an ode to the gods Horus and Ra. It made a strong comeback as a huge beauty trend to try in the '60s, and we've been enamored by the look ever since. Try the L'Oréal Paris Infallible Flash Cat Eye Waterproof Brush Tip Liquid Eyeliner with a removable wing stencil to master the finish.
Smokey Eye Makeup
The '30s were all about creating this sultry makeup look, but ladies paired it with a few coats of mascara instead of the winged eyeliner we prefer today. That said, this subtle-meets-statement combo has been circulating our social media feeds as of late, and for a good reason. It's the perfect way to draw focus to your eyes without going overboard, especially during the day. This is an especially perfect look to rock while wearing a protective face mask.
Blush Contouring
That's right, contouring with blush didn't come from Instagram-beauty millennials. Old Hollywood is renowned for this on-screen trick used to help define and chisel an actress' face. To replicate the look, simply follow the same technique as traditional contouring, but use blush (allow us to point you in the direction of our L'Oréal Paris True Match Blush) in place of where you'd apply bronzer for a rosy, sculpted glow.
Blue Eyeshadow
Nineties babies will remember bright-hued eyeshadow up to the brow bone — and blue was a crowd favorite choice. It's a hue that looks enchanting on every skin tone. Want to test out a wash of blue on your lid space? Opt for the L'Oréal Paris Colour Riche Monos Eyeshadow in Argentic.
Faux Beauty Marks
The fake beauty mark has been around since antiquity and Queen Elizabeth I. As time went on, it also became a staple in 1930s Hollywood thanks to dames Jean Harlow and of course, Marilyn Monroe. Fast forward to the 80's when Cindy Crawford became famous for her beauty mark that served as a catalyst for beauty mark envy in the late 90s and early 2000s. You can embrace this vintage makeup trend by emphasizing a beauty mark you already have with the help of some brown-colored eyeliner or create one from scratch — we won't tell!
Natural Boy Brows
While the '80s embraced bold eyeshadow colors, it was also a decade of natural-looking brows. Thick, bushy and dark brows (a la Brooke Shields) became wildly popular during this time, and has recently become the go-to look in the late 2010's. While those with thinner brows fake the look these days, the trend also spotlights the concept of a low-maintenance brow routine for those with naturally thick hairs, which has proven itself especially useful during the stay-at-home culture of the past year (and so far 2021). All you need to do is comb a bit of brow gel, like the L'Oréal Paris Brow Stylist Boost & Set Brow Mascara in Clear, through your brows to perfect the look.
Photo Credit: Chaunte Vaughn
Next: Best '90s Inspired Makeup Trends to Try Now
Discover more tips & tricks
Keep your skin happy
See all articles
Shop Featured Makeup products
Discover More