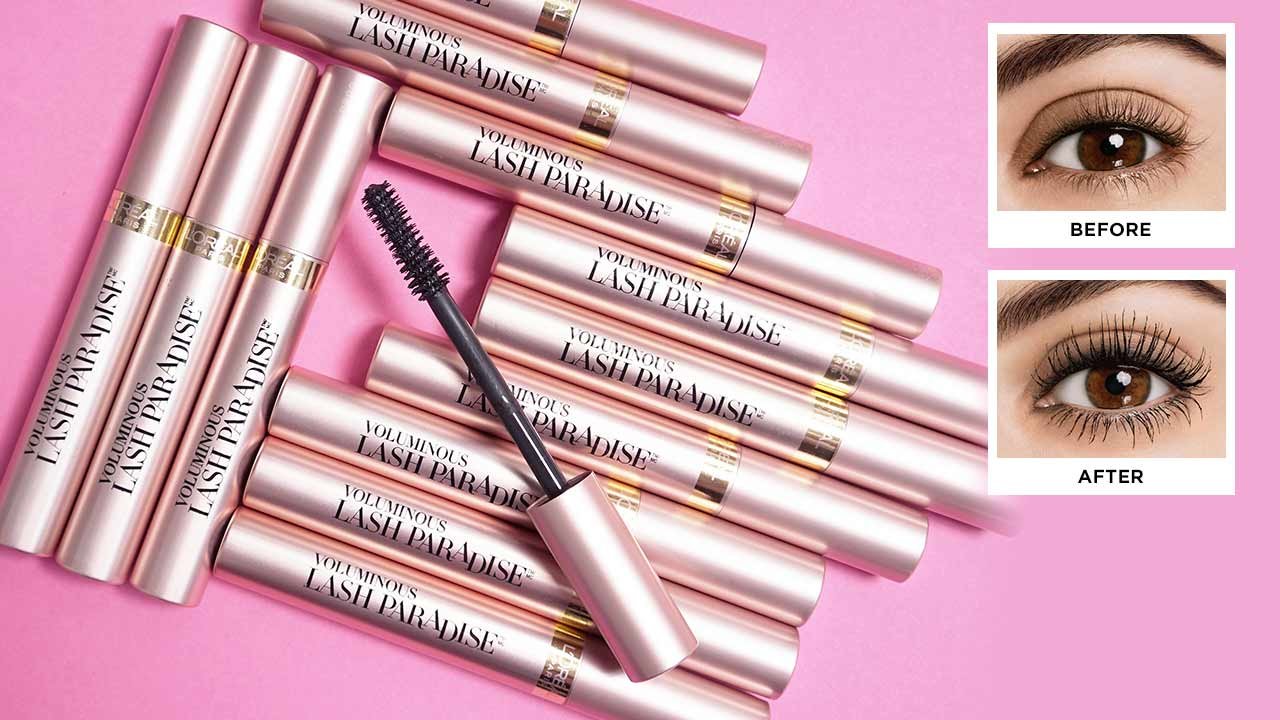 eye makeup
3 Reasons Lash Paradise Mascara is a Must-Have
What's the mark of an amazing makeup product? When everyone from makeup artists to influencers to everyday consumers are obsessed with it. It also doesn't hurt if millennials, who are known for their commitment-phobe ways, decide to pledge their allegiance to a product. Looking for a product that's that beloved? The L'Oréal Paris Voluminous Lash Paradise Mascara, which sells one tube every five seconds*, is a prime example. Don't want to take our word for it? Below, we're breaking down three reasons Lash Paradise is a drugstore must-have, and sharing five-star reviews from the L'Oréal Paris site to back each one up.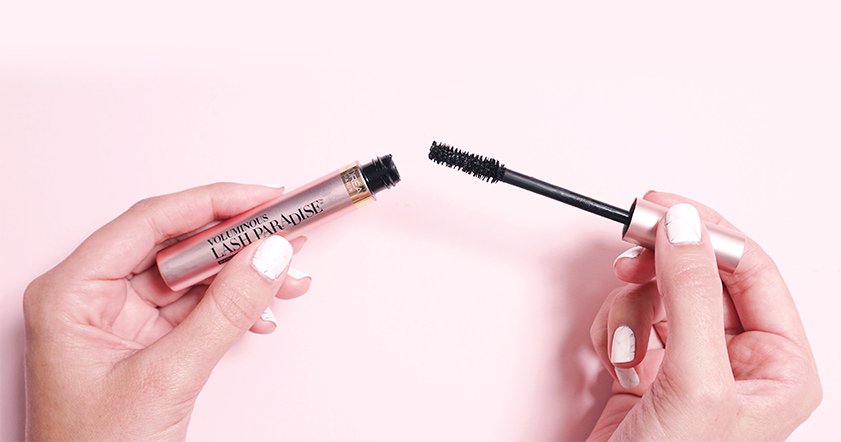 Reason #1: The Brush.
You shouldn't take a good mascara brush for granted. The perfect combination of the right brush shape and the ideal number of bristles plays an important role in how major your lashes look. It's key in achieving an amazing overall lash look, and the Lash Paradise brush doesn't disappoint. The best-selling mascara has a soft, wavy bristle brush with over 200 bristles, allowing it to hold the maximum amount of mascara and deliver a dramatic,
volumizing
charge that catches every lash.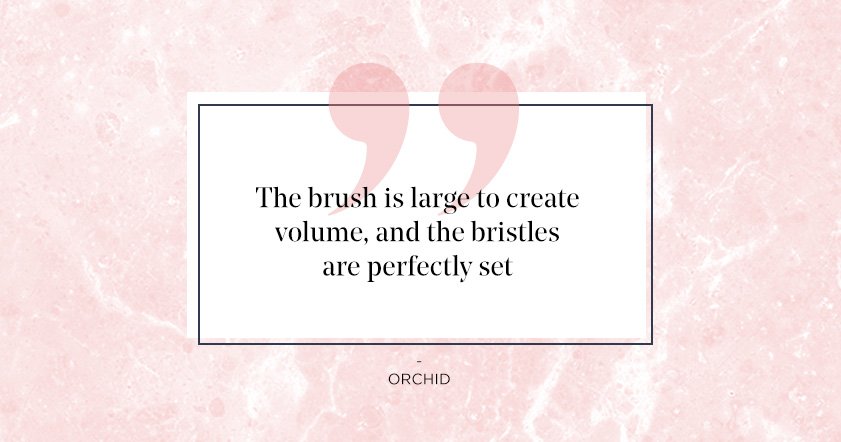 In her review, Orchid says, "Besides the beautiful packaging, lash paradise has all the features of a mascara you've been wishing for. It's the perfect consistency that coats and builds lashes without being too thick or dry. The brush is large to create volume, and the bristles are perfectly set so you still get separation. This is definitely better than all of my other mascaras!"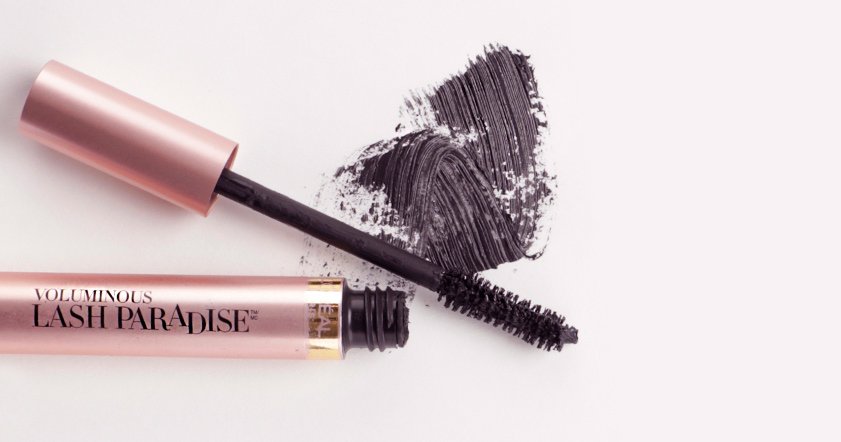 Reason #2: The Formula.
Next in line? The formula, of course! To become known as one of the
best drugstore mascaras
, a mascara definitely has to deliver on the formula front—and Lash Paradise doesn't disappoint. Lash Paradise has a silky-smooth formula that glides on evenly and easily, leaving you with a full lash fringe that's feathery soft in just one coat. No flaking. No smudging.
No clumping
. Yes, please!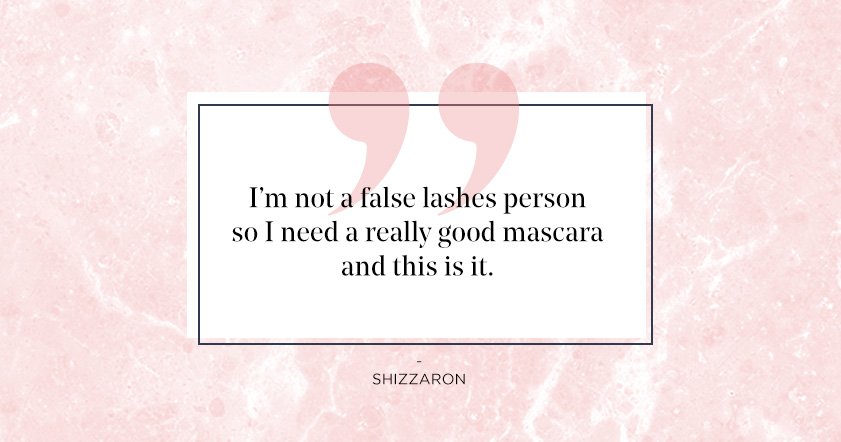 L'Oréal reviewer, Shizzaron says, "Finally a mascara that actually does what it says it will do. It makes my tiny lashes look bigger instantly! I'm not a false lashes person so I need a really good mascara and this is it."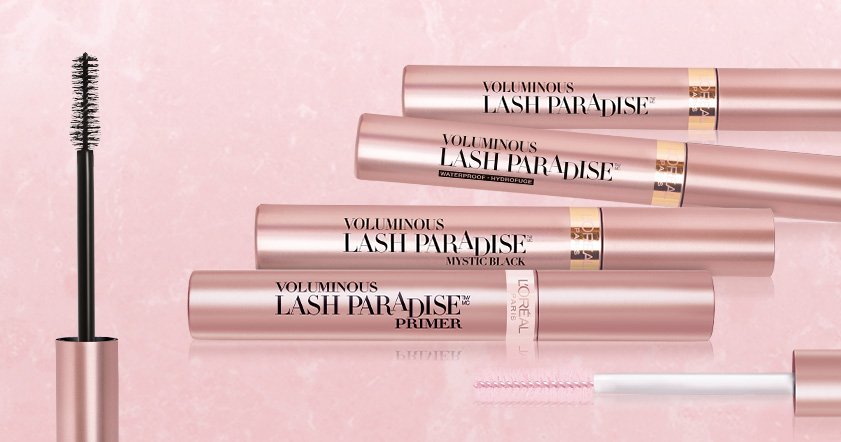 Reason #3: The Variety.
Let's be honest, while we love a classic black mascara, we're a huge fan of switching things up, and Lash Paradise lets us (and you!) do just that. When it comes to colors, you can take your pick from Black,
Blackest Black
, and
Black Brown
. Oh wait, but that's not all! If you're feeling extra bold, you can amplify the drama and wear the
L'Oréal Paris Voluminous Lash Paradise Mascara Mystic Black
, which has even more black pigments for a more intense look. And what about waterproof mascara? Everyone needs a formula on hand that can survive everything from a crying session to a
workout
, and the
L'Oréal Paris Voluminous Lash Paradise Waterproof Mascara
won't let you down. Do you have room in your makeup bag for one more way to take your lashes to the next level? We're thinking you do, so toss the
L'Oréal Paris Lash Paradise Mascara Primer/Base
in there for any time you need an extra boost of volume!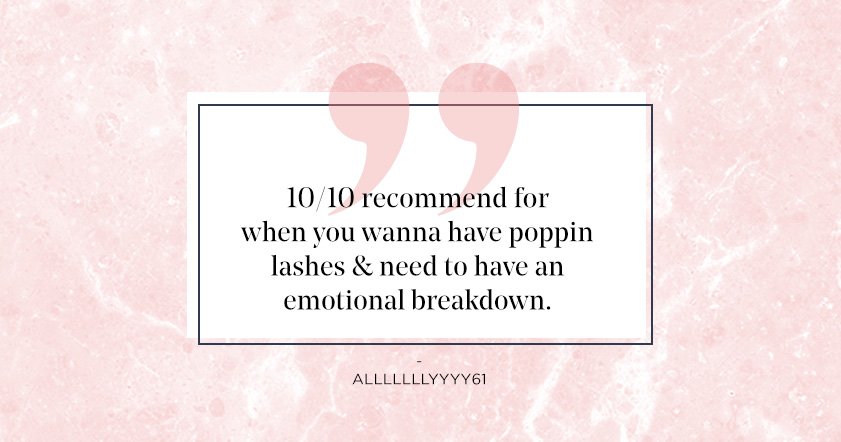 Remember what we were saying about crying? Alllllllyyyy61 said it best when she said, "I wore this mascara the day a guy broke my heart. I cried for hours and this stuff stayed on. 10/10 recommend for when you wanna have poppin lashes & need to have an emotional breakdown." Now that's what we call putting mascara to the test! Next, if you're thinking of doing the same, check out our article on
How to Look Good After Crying
. (*L'Oréal USA calculation based on unit sales reported by Nielsen xAOC for 52 weeks ending 12/29/18)
Discover more tips & tricks
Keep your skin happy
See all articles
Shop Featured Makeup products
Discover More