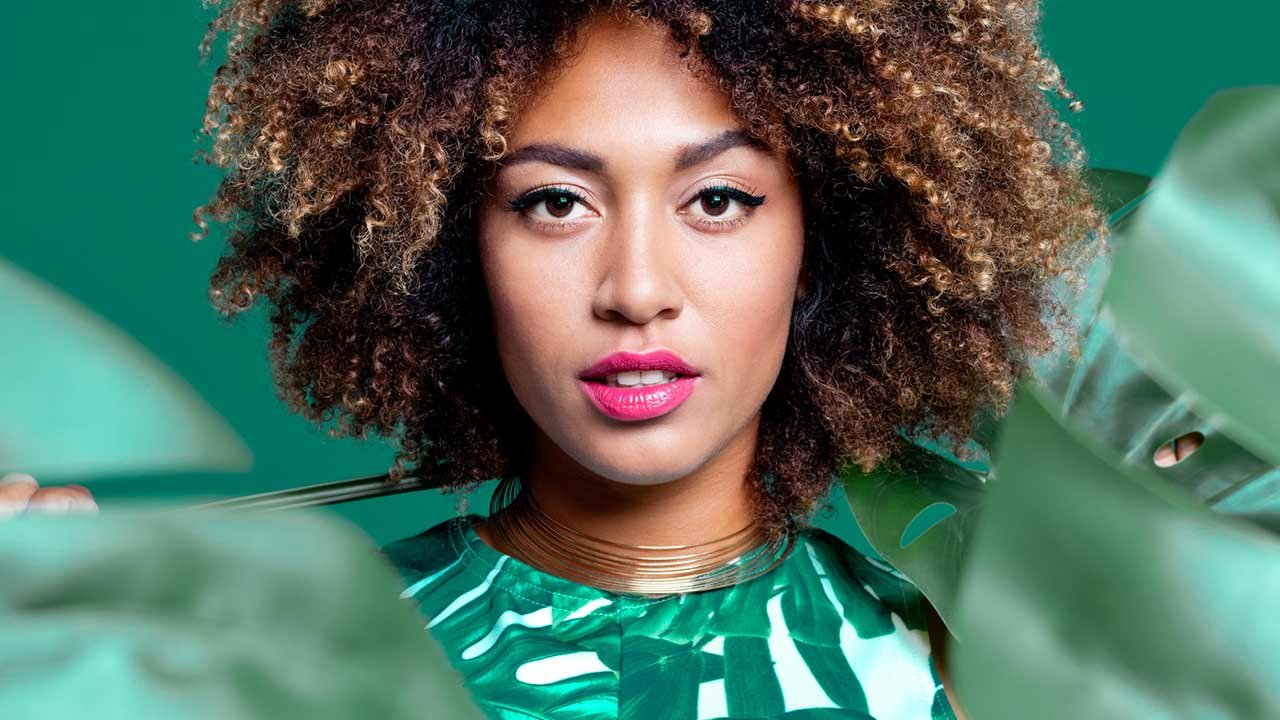 makeup looks
4 Long-Lasting Makeup Looks for Summer
Whether it's a melting ice cream cone or a toddler tantrum, meltdowns are not exactly enjoyable. And the same case can be made for makeup melt. Every summer, you're met with makeup that smears and drips midway through the day, and it's no good. Thankfully, not every summer makeup look is destined for this fate. In order to help avoid this from happening, try making a few simple changes to your beauty routine, like adding in primer and waterproof makeup. Here, we're sharing four long-lasting makeup looks for summer that can stand up to the heat.
SUMMER MAKEUP LOOK #1: NO MAKEUP, MAKEUP
Fake flawless-looking skin and fuller-looking brows, no sweat.
Step 1: Primer
Smooth on the L'Oréal Paris Studio Secrets™ Professional Magic Perfecting Base, using about a pea-sized amount to cover your entire face. In addition to helping your makeup stay in place, the primer also smooths fine lines, hides pores, and banishes the appearance of imperfections.
Step 2: Long-wear foundation
Pick a foundation that has a long-wear formula, like the L'Oréal Paris Infallible Up to 24HR Fresh Wear Foundation, Lightweight, and apply it with the L'Oréal Paris Infallible Blend Artist Foundation Blender.
Step 3: Setting powder
Once you're done with your foundation, dust on a translucent setting powder, like the L'Oréal Paris Infallible Pro-Sweep & Lock Loose Setting Face Powder, to help keep your face makeup from slipping and sliding around.
Step 4: Brow pomade
Bold brows are in—and we are totally here for it. When it comes to styling your brows in the summer, reach for a long-lasting product, like the L'Oréal Paris Unbelievabrow Longwear Waterproof Brow Gel. Dip the makeup brush lightly into the pomade then swipe it onto your brows. Fill them in to your desired intensity, then comb and blend with the included spoolie.
Step 5: Setting spray
Spritz across the finish line! Shake and spray on the L'Oréal Paris Infallible Pro-Spray & Set Makeup Extender Setting Spray to help extend your just-applied makeup look.
SUMMER MAKEUP LOOK #2: BOLD EYELINER
A winged eye can add drama to any look—and the right formula won't smudge or smear when humid weather strikes.
Step 1: Lid primer
Remember, even eyelids can get oily! If you want to help make your eye makeup last, you'll need a primer that's meant for your lids. Dot the primer directly onto your lids and beneath your brows, blending out with your fingertip. A thin layer of primer can help keep shadows and liners from creasing, too.
Step 2: Eye shadow
The same way applying powder over face primer can extend the life of your face makeup, layering a powder shadow over eye primer can work wonders. So, go ahead and apply a matte eye shadow that matches your skin tone from lash to brow bone, going over the area you just applied primer. Try one of the many neutral shades in the L'Oréal Paris Colour Riche La Palette Nude.
Step 3: Waterproof liner
Even if you're not planning on a dip in the ocean, it's wise to choose a waterproof eyeliner. With the L'Oréal Paris Infallible Pro-Last Waterproof, Up to 24HR Pencil Eyeliner, draw a dramatic line along your lashes, flicking the end out to create a wing. Thicken your line and the wing until your liner is adequately bold.
Step 4: Waterproof mascara
No eye makeup is complete without mascara. Of course, you'll want to go for a waterproof option once again. Try the L'Oréal Paris Voluminous Lash Paradise Waterproof Mascara.
SUMMER MAKEUP LOOK #3: FLIRTY LASHES AND LIPS
When you want to feel flirty, accentuate your best assets. A vibrant lip color and volumized lashes are a foolproof look for summer.
Step 1: Lash primer
There are primers for everything—including your lashes! Sweep the L'Oréal Paris Voluminous Lash Primer on from the base of your lashes to the tips.
Step 2: Waterproof mascara
As you probably could have guessed, mascara is next. If you don't want mascara smudges imprinted into your under-eye concealer, opt for a waterproof formula. Try the L'Oréal Paris Unlimited Lash Lifting and Lengthening Waterproof Mascara Blackest Black.
Step 3: Lip liner
Once you're done with your lashes, it's time to focus on your lips. Using lip liner is a great way to help your lip look last. Use the L'Oréal Paris Colour Riche Lip Liner.
Step 4: Matte liquid lipstick
Looking for a long-lasting lipstick that's smudge-proof? Reach for a matte liquid lipstick, like the L'Oréal Paris Infallible Pro-Matte Liquid Lipstick.
SUMMER MAKEUP LOOK #4: glowing skin
If there's one makeup product not to go without this summer, it would be highlighter. The perfect highlighter will accentuate all the right places and brighten up your entire look.
Step 1: Apply primer
You know the drill with face primer—but this time, use a primer that will boost your glow factor, such as the L'Oréal Paris Infallible Pro-Glow Lock Makeup Primer.
Step 2: Foundation
Similarly, here you'll want to use a foundation that's both radiance-boosting and long-lasting. Try the L'Oréal Paris Infallible Pro-Glow Foundation, which will give you an all-day glow.
Step 3: Add highlights
Use a cream highlighter with staying power to accent the high points of your face. Try swiping one of the L'Oréal Paris Infallible Longwear Highlighter Shaping Sticks onto your brow bones, upper cheekbones, cupid's bow, and down the bridge of your nose. Gorgeous!
HOW TO TAKE IT ALL OFF AT THE END OF THE DAY
While long-wear and waterproof makeup products are awesome options for summer, removing them can be a process. Stock up on the L'Oréal Paris Micellar Cleansing Water Complete Cleanser Waterproof – All Skin Types to get everything off come nightfall. To use, simply saturate a cotton pad with the micellar water and wipe the pad across your face, closed eyes, and lips. If summer is set to be full of late nights, you can even keep a bottle of micellar water handy on your nightstand for last-minute makeup removal before you fall asleep.
Discover more tips & tricks
Keep your skin happy
See all articles
Shop Featured Makeup products
Discover More