eye makeup
Our Best Waterproof Eyebrow Pencil for Arches That Last
January 10, 2020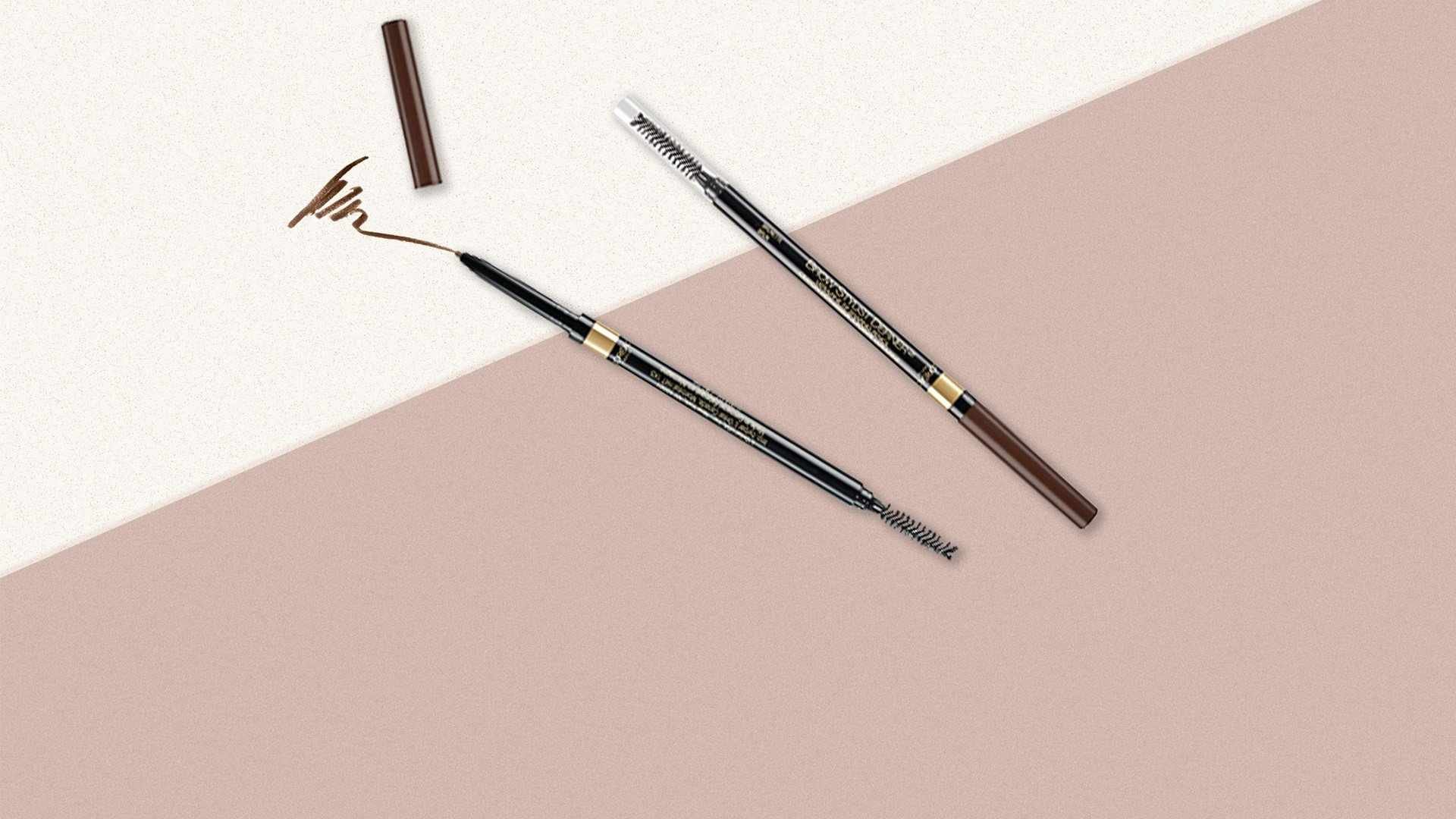 Once upon a time, eyebrows fell victim to hasty hands yielding tweezers eager to create a thin, perfected shape. Luckily, those dark days are gone! It's funny to think that thin eyebrows were so popular not so long ago, especially since thick, filled-in brows are one of the most sought after beauty traits now. If you ask us, we'd rather go out of the house sans mascara than with naked eyebrows! And while you may have mastered the art of eyebrow makeup, keeping your perfect brow shape in place all day and night is a whole other obstacle. Of course, with the help of our best waterproof eyebrow pencil, you don't have to worry about brows that smudge or fade. Interested? We thought you might be! Read on for a formal introduction to our best waterproof eyebrow pencil.
OUR BEST WATERPROOF EYEBROW PENCIL
Without further ado, meet the L'Oréal Paris Brow Stylist Definer Waterproof Eyebrow Mechanical Pencil. This ultra-fine mechanical brow pencil has a 0.5mm tip, making it easy to perfectly draw tiny brow hairs and fill in sparse areas or gaps. The waterproof formula easily blends to define your brows in a few quick strokes. Not to mention, the included soft spoolie brush can be used to brush through and style your brows so you can customize your look. Aside from being waterproof, the formula is ophthalmologist tested and suitable for sensitive eyes and contact lens wearers. The pencil is available in seven shades ranging from light blonde to black.
HOW TO USE OUR WATERPROOF EYEBROW PENCIL
Ready to put our brow pencil to use? Follow the steps below to do just that.
STEP #1: START WITH CLEAN BROWS
First, you'll want to make sure you're starting with a clean slate. Use a bit of micellar water, like the L'Oréal Paris Micellar Cleansing Water Complete Cleanser Waterproof - All Skin Types, to remove any leftover residue from your brows prior to filling them in.
STEP #2: BRUSH YOUR BROWS
Use the spoolie to brush your brows into position, depending on the look you're going for.
STEP #3: OUTLINE YOUR SHAPE
Lightly use the ultra-fine tip to and feathered strokes to outline your brow shape, focusing on defining your arch. For precise shaping, dot the beginning of your arch and tail of your brow and connect.
STEP #4: FILL IN GAPS
Next, you'll want to fill in any sparse areas. Use the same light, feathered strokes to do so, building up the boldness of your brows to the extent you choose.
STEP #5: BLEND IT OUT
Use the spoolie to comb upward, following your arch shape for a more defined, yet blended look.
TWO OTHER WAYS TO KEEP YOUR BROW MAKEUP IN PLACE
While using a waterproof eyebrow pencil is a surefire way to have a long-lasting brow look, there are other steps you can take to help boost the lifespan of your drawn-on arches. Here are two worth taking note of. Consider using them as bonus steps to complete your lasting brows!
TIP #1: USE A BROW MASCARA
Have you ever perfectly shaped your brows, only for a hair or two to end up sticking in an odd direction at some point during the day? That's where a clear brow mascara comes into play. The clear gel formula will set your brow hairs in place, so you don't have to worry about them budging throughout the day or night. Swipe on the L'Oréal Paris Brow Stylist Boost & Set Brow Mascara in Clear using the angled brush applicator.
TIP #2: DON'T SKIP SETTING SPRAY
You may have guessed this step, but it's one worth mentioning. Once you've completed your makeup look—brows and all—spritz a few sprays of the L'Oréal Paris Infallible Pro-Spray and Set Make-Up Oil-Free Setting Spray over your complexion to keep everything in place.
Next up: Not positive if a brow pencil is your eyebrow makeup match? Find out for sure in our article, What Eyebrow Makeup Product Should You Use?
{ "@context": "https://schema.org/", "@type": "WebPage", "speakable": { "@type": "SpeakableSpecification", "cssSelector": ["speakable-content"] }, "url": "https://www.lorealparisusa.com/beauty-magazine/makeup/eye-makeup/best-waterproof-eyebrow-pencils" }
Discover more tips & tricks
Keep your skin happy
See all articles
Shop Featured Skin Care products
Discover More
{ "@context": "http://schema.org", "@type": "BreadcrumbList", "itemListElement": [ { "@type":"ListItem", "position": 1, "item": { "@id": "/", "name": "Home" } } , { "@type":"ListItem", "position": 2, "item": { "@id": "https://www.lorealparisusa.com/beauty-magazine", "name": "Beauty Magazine" } } , { "@type":"ListItem", "position": 3, "item": { "@id": "https://www.lorealparisusa.com/beauty-magazine/makeup", "name": "Makeup Tips For Every Look" } } , { "@type":"ListItem", "position": 4, "item": { "@id": "https://www.lorealparisusa.com/beauty-magazine/makeup/eye-makeup", "name": "Eye Makeup" } } , { "@type":"ListItem", "position": 5, "item": { "@id": "https://www.lorealparisusa.com/beauty-magazine/makeup/eye-makeup/best-waterproof-eyebrow-pencils", "name": "best-waterproof-eyebrow-pencils" } } ] }