makeup trends
What Is an MUA? Everything You Need to Know
July 30, 2020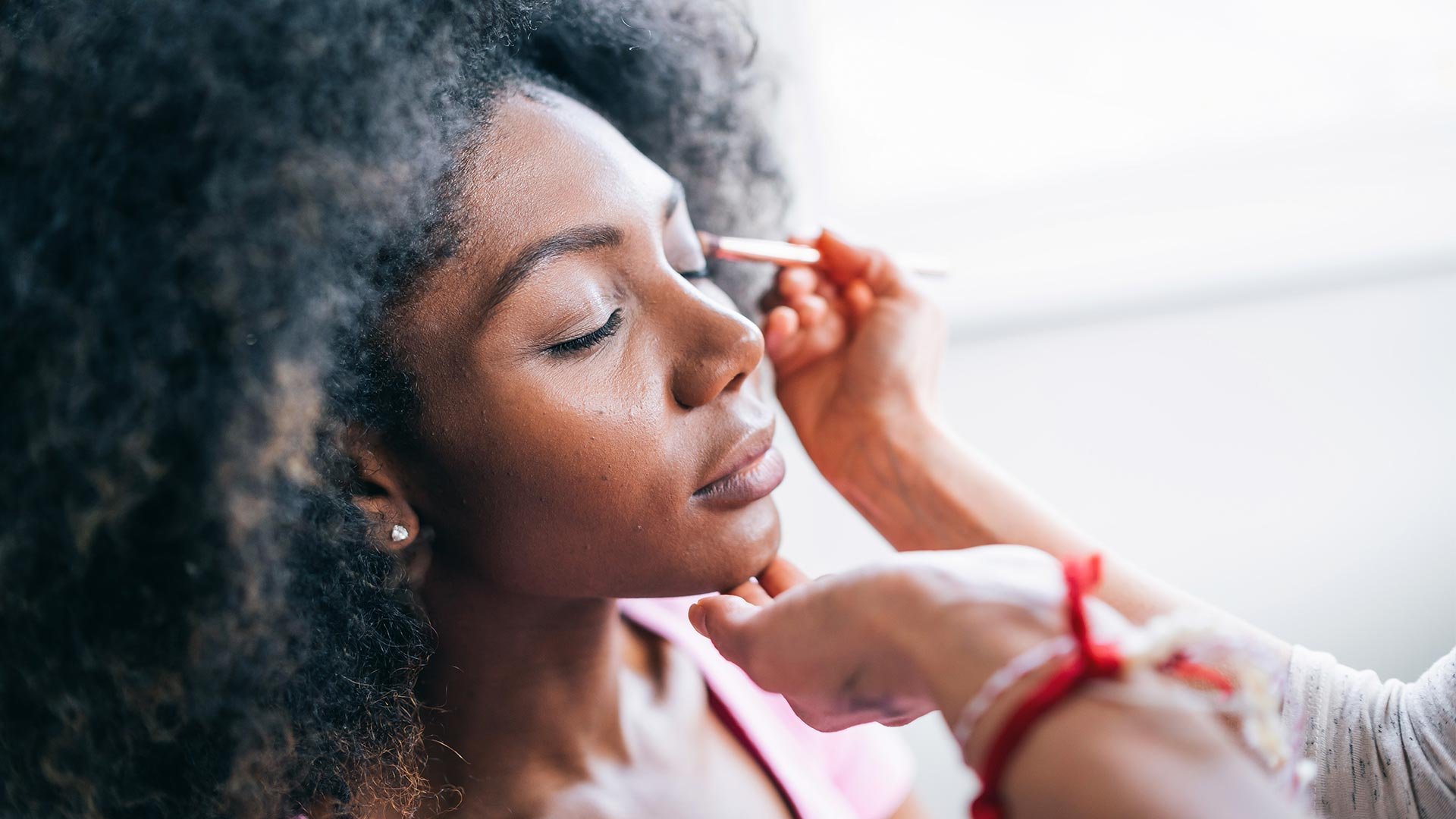 Whether you're a makeup junkie or a makeup newbie, chances are good you've come across the acronym "MUA." But, what does MUA mean? If you've tried to sleuth this one out before and ended up confused, the issue could be that MUA is often used to refer to two different things in the makeup industry, especially on social media. Here, we're helping you sort things out once and for all. Below, find out the answer to "what is an "MUA," so you can add this acronym to your vocabulary of beauty terms.
WHAT IS AN MUA?
First and foremost, MUA is most commonly used as a shortened version of the term makeup artist. Make's sense, right? In case you didn't already know, a makeup artist is someone who does makeup for clients as a profession. These are the magicians behind your favorite celebrity looks on the red carpet, many glowing brides, and even special FX makeup for movies and theater!
If you see someone referred to as an MUA and determine they're not a makeup artist, there's another MUA meaning that's rising in popularity. Internet culture has taken it upon itself to reinvent MUA to stand for makeup addict. And, if you're here, you can probably relate to that title. This form of MUA is all about stocking up on the best of the best makeup, tackling the latest trends, and living and breathing all things makeup. Sound familiar?
HOW DO YOU BECOME AN MUA?
Wondering how to become an MUA, aka a makeup artist? Well, you'll need a lot of practice. MUAs are professionals for a reason—they can master everything from the cut crease to an ombré lip without fail. Aside from practice, it's a good idea to get a formal education, which can help you fine-tune your skills and learn new techniques for areas like special effects and TV makeup.
In the modern world of social media savvy MUAs, you'll also want to build an online following. One of the easiest ways to do this is to gather friends to use as models, do their makeup for free, and take pictures of your work to post on a dedicated Instagram account. As with any career, you'll need to put in the work and start small!
On the other hand, if you want to become an MUA of the makeup addict variety, the best option is to start building out your beauty collection. Here are some MUA makeup must-haves!
#1. LIQUID EYESHADOW
Liquid eyeshadow has quickly started to catch up in popularity with traditional powder formulas. That said, it can still be a bit intimidating. If you're a true MUA, however, there's no product you can't tackle. We recommend the L'Oréal Paris Brilliant Eyes Shimmer Liquid Eye Shadow Makeup, which has a beautiful shimmer finish.
#2. FULL-COVERAGE CONCEALER
Even the makeup-obsessed make mistakes now and then! To ensure your makeup is always flawless, make sure to have a full-coverage concealer, like the L'Oréal Paris Infallible Full Wear Concealer Waterproof, Full Coverage, on-hand to cover any mishaps. Not to mention, it'll be your BFF when creating a seamless cut crease!
#3. COLORFUL EYELINER
It's safe to say MUA's love making a statement with their makeup look, so put aside the traditional black eyeliner and opt for a colorful hue instead. Try using the L'Oréal Paris Matte Signature Liquid Dip Eyeliner, Waterproof in Blue or Burgundy.
#4. COLORFUL MASCARA
Speaking of a colorful statement, the same thing goes for mascara! You can even go for a two-toned look by applying a colorful shade to your top lashes and a classic black to your bottom lashes. For colorful mascara, we recommend the L'Oréal Paris Voluminous Original Washable Bold Eye Mascara in Cobalt Blue, Deep Green, and Deep Burgundy.
#5. LIQUID LUMINIZER
There's one more product to add to your collection: liquid illuminator! This glow-getter can be used to give your skin a bronzed, glowing boost on both your face and body. Need we say more? Grab the L'Oréal Paris Summer Belle Makeup Beach Bae Face & Body Liquid Luminizer and put it to use in your next look!
Next up: On the note of getting an all-over glow, here's How to Use Face and Body Bronzer.
Discover more tips & tricks
Keep your skin happy
See all articles
Shop Featured Makeup products
Discover More