makeup looks
How Long Does Makeup Last?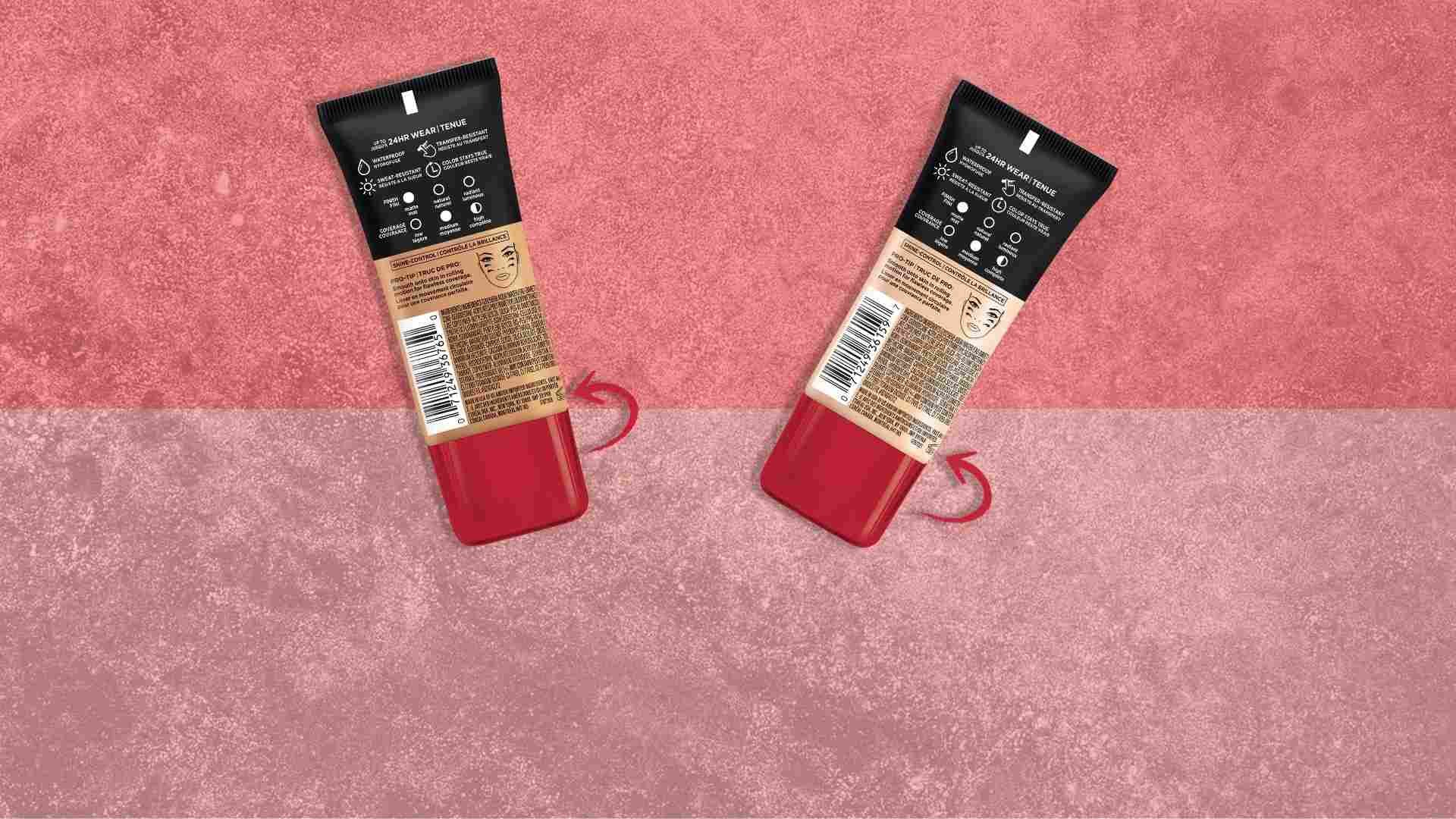 We've all been there—guilty of hoarding makeup products from years prior. Which leads us to an important question: Does makeup expire? Before you go to apply that lipstick you've had since high school (yikes!), you may want to consider its expiration date—because, spoiler, it does have one. Yep, each product stashed in your makeup bag has a use-by date, and its more than just a suggestion. Using old products can result in irritation, breakouts, and more. No thanks! Which brings us to the next question you're likely asking: How long does mascara last? And how about other must-have products like eye shadow and foundation? Well, you've come to the right place, because we're breaking down how long makeup lasts, below.
HOW TO TELL HOW LONG MAKEUP LASTS
There are general guidelines for how long you should keep each type of makeup after opening—which we'll get into—but there's one handy tip to know: A lot of your makeup has a little symbol on the packaging and what does it indicate? When you should throw out your products! Flip over your foundation or face powder. See the small jar symbol on the back? The number inside indicates how long the product is intended to be good for after opening. Now, onto that breakdown of when you can expect different types of makeup expire.
HOW LONG DOES MASCARA LAST?
You may not want to part with your favorite tube of mascara, but we hate to inform you that it has the earliest expiration date when it comes to makeup. Mascara lasts around three to six months, and shouldn't be kept around for longer. Think about it: You're putting it right near your eyes on the daily! An old tube of mascara could be an eye infection waiting to happen, so consider swapping your old tube for a new one each season to stay on the safe side.
HOW LONG DO POWDERS LAST?
On the other hand, powders have a much longer shelf life. This includes blush, bronzer, face powder, and translucent setting powders like the L'Oréal Paris Infallible Pro-Sweep & Lock Loose Setting Face Powder. These products can be kept for around for one to two years, so you'll have plenty of time to put them to use. Challenge yourself and see if you can use them up before they go bad!
HOW LONG DOES EYE SHADOW LAST?
Powder eye shadows can be kept around for just about as long as your other powder products. Since they're used around your eyes, we would recommend trying to stick with that one-year timeline for replacing shadows. Try using one eyeshadow palette at a time to get the most use before it's time to part ways.
HOW LONG DO CREAMS LAST?
Many powder products also come in cream options, including cream eye shadow and products like the L'Oréal Paris Infallible Longwear Blush Shaping Sticks. Keep cream formulas in your collection for anywhere from 12 to 18 months before ditching them.
HOW LONG DO LIP PRODUCTS LAST?
Now, about that lipstick. We'll acknowledge stockpiling lip products in your collection long past their due date is much too easy, but it's a habit that needs to be broken. Lip products, including lipstick, as well as lip gloss and lip liner, should only stay in your makeup bag for one to two years.
HOW LONG DOES LIQUID FOUNDATION AND CONCEALER LAST?
We covered powders and creams, but what about liquid foundation and concealer? While you may swear by the L'Oréal Paris Infallible Pro-Matte Foundation like we do, it, along with your other liquid foundations and concealers, should be swapped out after about 12 months have passed.
HOW LONG DO EYEBROW AND EYELINER PENCILS LAST?
If you use pencil eyeliner or an eyebrow pencil, you're in luck. These products last longer than other formula options for liner and brows, as they're constantly being sharpened. Keep them around for 12 to 18 months.
HOW LONG DOES LIQUID AND GEL EYELINER LAST?
Alternatively, if you use liquid or gel liner, as well as liquid or gel brow products, it's important to keep an eye on the expiration date. Similar to mascara, these products have a shorter lifespan than most! They can hang in your makeup bag for six to eight months. Chances are you'll notice the eyeliners starting to dry out around that time anyway, so it won't be too hard to say au revoir!
HOW LONG DO MAKEUP BLENDERS AND BRUSHES LAST?
What about your tools? Well, it's really all about keeping your makeup brushes and blenders clean. Since it's all dependent on your sanitation ritual, they have a rather large range for their lifespan. Slacking on cleaning? Keep them for six months. A cleaning pro? Your makeup brushes and blenders can be good for years!
HOW LONG DOES NAIL POLISH LAST?
Did you consider your nail polish collection? While you may have accumulated quite the array of colors, it's best to keep each bottle for about one to two years. Make sure you get the most out of your favorite shades!
Discover more tips & tricks
Keep your skin happy
See all articles
Shop Featured Makeup products
Discover More