face makeup
Our Best Cream Blush To Try In 2021
Cheeks are out for summer again!
January 31, 2020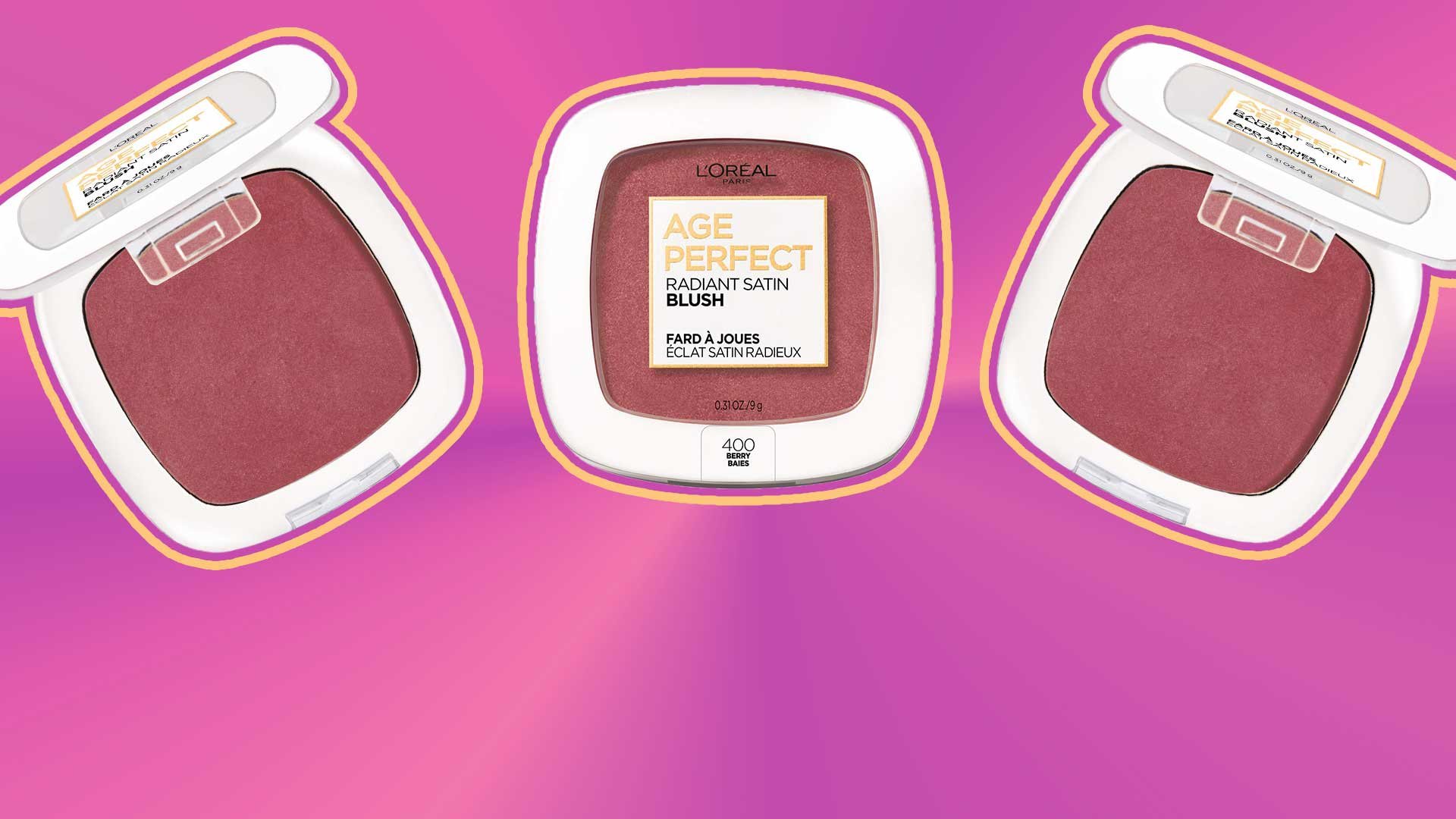 Having more opportunities to remove our protective face masks and let our cheeks out brings on a new excitement for dressing them up again. It might seem like a small thing to some, but for makeup lovers—blush lovers especially—applying blush for a day (or night) out feels like getting back to oneself. And you want to make sure you indulge in the right blush when you do, so make sure you pick one with staying power and color payoff. While most people tend to reach for a traditional powder blush, there are certainly benefits to using a cream formula instead. That's why we're introducing you to our best drugstore cream blush to try in 2021, including a bestselling cream blush stick.
Our Best Cream Blush
L'Oréal Paris Infallible Longwear Blush Shaping Sticks
This is a blush we highly suggest you add to your makeup bag. The creamy, super-glide formula goes on smoothly and doesn't fade or transfer. With its stick format, you can easily take it anywhere—from your first post-vax trip overseas to your return to the in-person office. The buildable, long-wear formula contains brightening pigment that's meant to flatter any complexion. The blendable blush is available in two rosy shades, a lighter option perfect for a subtle flush, and a darker option you can use when you want to amp up the color.
L'Oréal Paris Age Perfect Makeup Radiant Satin Blush With Camellia Oil
Made with mature skin in mind, this satin cream blush is perfect for everyone—especially those with dry skin. Available in six colors for a radiant, effortless flush, it glides on smoothly without caking. It's formulated with camellia oil to give cheeks a natural glow that lasts. Apply a single stroke to each cheekbone. Lightly blend the color with your fingertips or your makeup blender for a seamless rosy flush.
If you still want to indulge in powder blush, try the L'Oréal Paris True Match Blush. It comes in 10 subtle colors to complement your skin's tone and texture. And no matter what makeup you're using, remember to set it in place with a setting powder or spray, like the L'Oréal Paris Infallible Pro-Spray and Set Make-Up Oil-Free Setting Spray.
5 Times to Wear Cream Blush
While we're still huge fans of powder blush(see the aforementioned True Match)—there just so happen to be certain occasions that call for a cream. Not sure what those could be? Here are five times to consider wearing cream blush.
1. Wear a cream blush when your skin is dry. Whether you have chronically dry skin or are a temporary victim, the last thing your complexion needs is powder makeup, since powder formulas can emphasize flakes and dryness—no thanks!
2. Wear a cream blush when it's cold outside. During the winter, the weather tends to be cold and dry. This lack of moisture in the air can result in dry skin. And like we mentioned above, dry skin and powder formulas are a losing combination. Instead, do your skin a favor by opting for a hydrating cream blush during the winter months.
3. Wear a cream blush when you want precise blush placement. Sure, powders can be used for targeted blush application, but creams are ideal for the most precise placement since there's no need to worry about fallout.
4. Wear a cream blush when you're in a rush. Short on time? A cream blush is a great option for adding color to your cheeks without the need for added fuss. All you need to do is swipe, blend with your fingers, and go!
5. Wear a cream blush when you're on-the-go. Whether you're traveling to a tropical island for the first time in more than a year or staying at a friend's apartment (yay to visiting family and friends again!), a cream blush is an easy option you can take with you. Since you can blend the product out with your fingertips, there's no need for a makeup brush. All you need is to pop your cream blush into your bag.

Next: How to Apply Blush For Your Face Shape


Photo Design: Sarah Duvivier
Discover more tips & tricks
Keep your skin happy
See all articles
Shop Featured Makeup products
Discover More