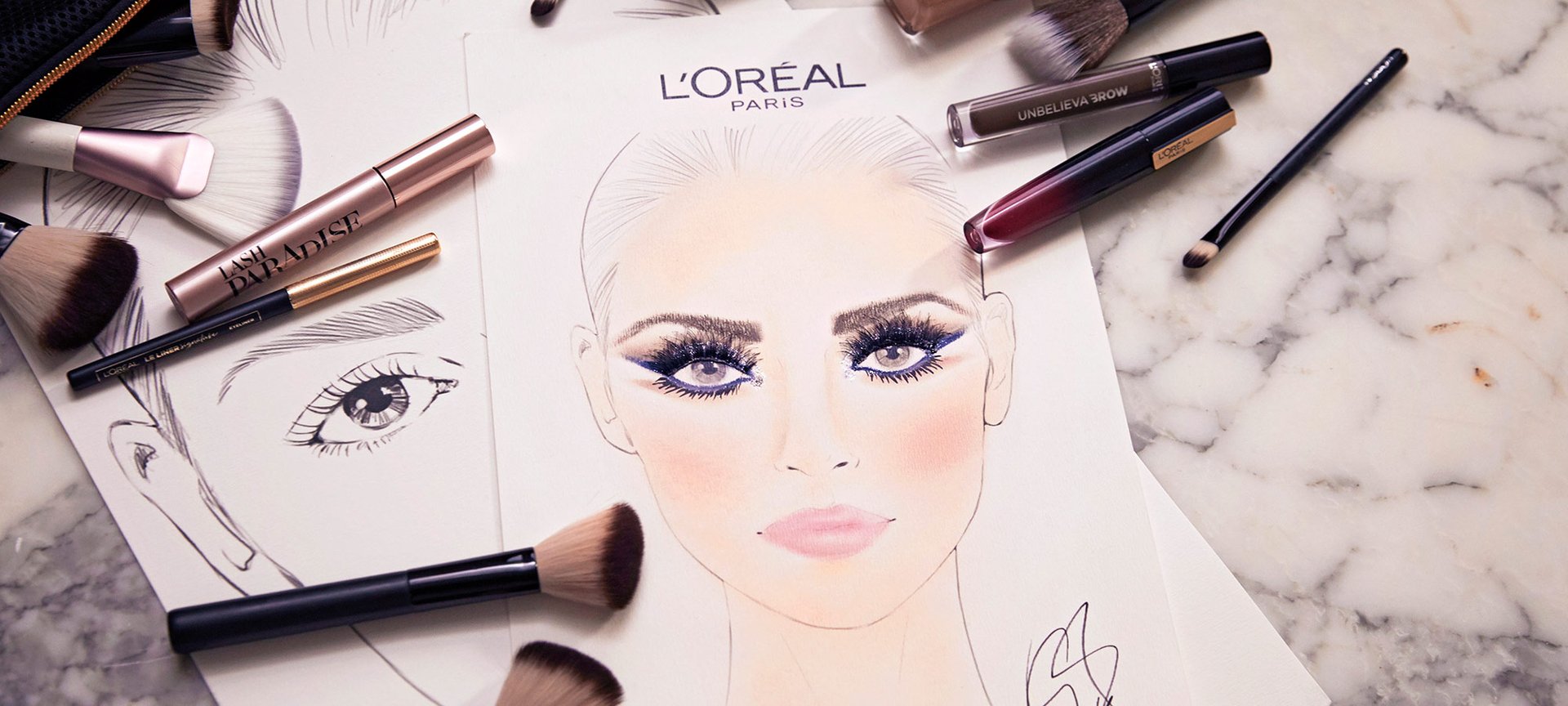 makeup looks
How To Recreate Camila Cabello's Makeup Looks From 'Cinderella'
This classic fairytale gets a makeover.
Everyone knows the story of Cinderella, but this fall the quintessential princess tale gets a makeover courtesy of Amazon original movies.
In this modern and bold new twist on the traditional fairytale, L'Oréal Paris spokesperson Camila Cabello brings the magic of her voice to the screen in the starring role as Ella.
As the official beauty partner, L'Oréal Paris is celebrating the vibrant new world of color and sparkle from the film with global makeup director Val Garland as she recreates five bold looks from the Cinderella movie with some of the fans' most beloved L'Oréal Paris products.
Just like the film, the makeup looks in Cinderella offer a bold new take on the classic beauty looks. Filled with color and sparkle, these uplifting and enchanting styles are perfect for those determined to live happily ever after on their own terms.
"I really wanted to reinvent the idea of
Cinderella
, make it a lot more modern, to be more assertive, more empowered," says Garland. "We will still be feeling the romance, but we just want to bring our Cinderella into today's world."

How to Create A Cinderella-Inspired Glitter Eye Look

Ready to experience the awe-inspiring enchantment? Get the full step-by-step tutorial to a Cinderella-inspired glitter eye look that will make you the belle of the ball.

Step 1: Prime Your Eyes
Before applying any eye makeup, you want to prep your lids with an eye primer. This will allow colors to appear more vibrant and help your makeup last long after the clock strikes midnight.


Step 2: Grab Your Eye Shadow
Start by layering a blue eyeshadow, like the L'Oreal Paris Infallible Eye Shadow in Midnight Blue onto your eyelids. This ultra intense shadow will give your lids the perfect deep color base for your glitter.
Then, define your crease with a dark gray shadow like the L'Oréal Paris Colour Riche Monos Eye Shadow in Meet Me in Paris. Drag this same eye shadow along your lower lash line, smudging it out for a smoky effect. Add even more depth to your eye makeup look by applying the L'Oréal Paris Colour Riche Monos Eye Shadow in Noir Cest Noir to the outer V of your eye.


Step 3: Add Your Glitter
Use a patting motion to apply a dusting of white eye glitter to your eyelid to ensure there isn't any fallout. Pack the glitter on for a bold, sparkling look. If you want your glitter to really stand out, apply a bit of the L'Oréal Paris Brilliant Eyes in Shimmer Liquid Eye Shadow Makeup in String of Pearls to the center of your lid prior. Add some contrast by applying a blue eyeliner, like the L'Oréal Paris Le Liner Signature Easy-Glide Mechanical Eyeliner, Waterproof in Blue Jersey to your lower lash line.
Step 4: Coat Your Lashes
Finish your silver glitter eyeshadow look by applying a coat or two of the L'Oréal Paris Voluminous Lash Paradise Waterproof Mascara in Blackest Black to your lashes, building voluptuous volume and intense length with a few swipes.


Step 5: Fill In Your Brows
With an eye makeup look this dramatic, it's important to define your eyebrows. Use the L'Oréal Paris Unbelievabrow Longwear Waterproof Brow Gel to play up your arches and give your brows a quick dose of drama.
Step 6: Add Your Foundation
Start by applying a full coverage foundation like the L'Oréal Paris Infallible Up to 24HR Fresh Wear Foundation with the L'Oréal Paris Infallible Blend Artist Foundation Blender, using dabbing and rolling motions.
Step 7: Add Some Blush
Apply a light blush shade like the L'Oréal Paris True Match Blush in Baby Blossom to the apples of your cheeks for a storybook love struck flush.


Step 8: Paint Your Pout
With such magical eye makeup, your lip color should fit the rest of your look like a glass slipper. Try a pinky-nude hue like the L'Oréal Paris Les Nus By Colour Riche Intense Nude Lipstick in Nu Confident to give your pout a defined and soft look.

Step 9: Use A Setting Spray
To maintain your princess makeup look throughout the night, spritz the L'Oréal Paris True Match Lumi Shake & Glow Dew Mist like a sprinkle of fairy dust over your face.
Next: Get a Peek Inside Camila Cabello's Beauty Routine
Written By: Lauren Paige Richeson, All Photos: Courtesy of L'Oréal Paris
{ "@context": "https://schema.org/", "@type": "WebPage", "speakable": { "@type": "SpeakableSpecification", "cssSelector": ["speakable-content"] }, "url": "https://www.lorealparisusa.com/beauty-magazine/makeup/makeup-looks/cinderella-makeup-collection" }
Discover more tips & tricks
Keep your skin happy
See all articles
Improve your routine
Show your new look more love:
makeup
{ "@context": "http://schema.org", "@type": "BreadcrumbList", "itemListElement": [ { "@type":"ListItem", "position": 1, "item": { "@id": "/", "name": "Home" } } , { "@type":"ListItem", "position": 2, "item": { "@id": "https://www.lorealparisusa.com/beauty-magazine", "name": "Beauty Magazine" } } , { "@type":"ListItem", "position": 3, "item": { "@id": "https://www.lorealparisusa.com/beauty-magazine/makeup", "name": "Makeup Tips For Every Look" } } , { "@type":"ListItem", "position": 4, "item": { "@id": "https://www.lorealparisusa.com/beauty-magazine/makeup/makeup-looks", "name": "Makeup Looks" } } , { "@type":"ListItem", "position": 5, "item": { "@id": "https://www.lorealparisusa.com/beauty-magazine/makeup/makeup-looks/cinderella-makeup-collection", "name": "cinderella-makeup-collection" } } ] }