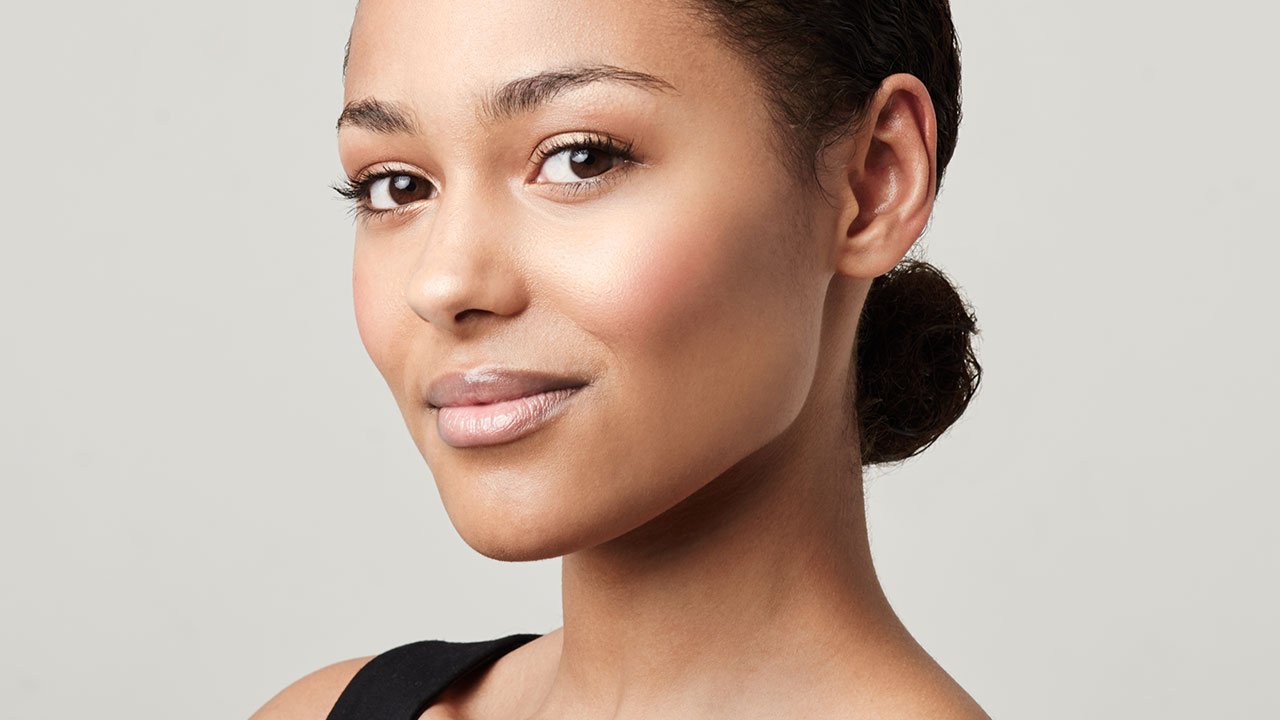 face makeup
How to Fix Cakey Makeup and Foundation
So, you've completed your perfect makeup look—or so you think. After strutting your stuff with full confidence, you come to realize that your beauty look has entered cakey makeup territory. Eek! Unfortunately, when you're wearing face makeup, cakiness is a very real issue that can occur. Thankfully, all hope isn't lost. If you notice that you're sporting cakey foundation or your face powder needs a bit more blending, there are ways to fix it. Read on to learn how to fix cakey makeup—but first, let's cover a question you've probably had running through your mind: 'Why is my foundation cakey?'
WHY IS YOUR FOUNDATION CAKEY?
If your foundation looks cakey, there's probably a simple reason. One of the main culprits of this makeup mishap is none other than applying too much product. We totally get it; you want to make sure that you provide your face with even coverage. However, that doesn't mean that you have to overdo it with foundation.
Whether you use a makeup brush, makeup blender, or your fingers to perfect your complexion, you want to make sure you blend a small amount of foundation at a time to avoid looking overdone. Not quite sure how to apply foundation? Here's A Foolproof Guide on How to Apply Foundation.
Other reasons for cakey foundation include dry skin, not layering your makeup correctly, and not using the right skin care products. Skipping out on exfoliation is another factor that can cause cakiness. Always make sure you prep your skin by exfoliating and moisturizing to help makeup go on smoothly.
Editor's note: Think you might be layering your makeup wrong? Follow the makeup routine order in our article, How to Apply Makeup: The Complete Step-by-Step Guide.
5 WAYS TO AVOID CAKEY MAKEUP
If you'd like to cross cakey makeup off the list of beauty issues that plague you, you're in luck. Below, find five ways to avoid cakiness altogether.
TIP #1: TAKE YOUR TIME
If your foundation frequently looks cakey, the problem might actually be connected to your skin care routine. After you apply moisturizer, it's important that you don't skip straight to smoothing on foundation. Instead, you'll want to give face lotions and creams a minute or two to dry before moving on.
TIP #2: CHOOSE THE RIGHT FOUNDATION
Some foundations are more prone to cakiness than others. If you think the formula you're using could be at fault for your ruined makeup looks, it's time to switch to a lightweight option. We love the L'Oréal Paris Infallible Up to 24HR Fresh Wear Foundation, which has a long-wearing yet lightweight formula.
Editor's note: Need help finding your shade match? Check out our L'Oréal Paris Infallible Up to 24HR Fresh Wear Foundation Swatches.
TIP #3: PICK UP THE PROPER TOOLS
The way you apply your makeup matters! Instead of using your fingers, we recommend reaching for a designated foundation brush or makeup blender. For a smooth (i.e., not cakey) finish, try applying your foundation with the L'Oréal Paris Infallible Blend Artist Foundation Blender.
TIP #4: USE A WATERPROOF CONCEALER
Like it or not, concealer can look cakey, too. Makeup typically starts to look cakey partway through the day, as your foundation and concealer begin to settle into lines and shift around. For that reason, using a waterproof concealer that's sure to stay in place is a must. Grab the L'Oréal Paris Infallible Full Wear Concealer Waterproof, and dot it on under your eyes, using just enough to cover any visible dark circles.
TIP #5: USE A LIGHT HAND
The number one cause of cakey makeup is layering on too much product. Seriously, applying extra foundation isn't the trick to faking a perfect complexion! Rather, when you really cake on the product, it'll be all too obvious that that's what you did. So, remember to use a light hand when applying face makeup. A little bit of foundation, concealer, and face powder goes a long way.
3 TIPS FOR FIXING CAKEY FOUNDATION
Let's be real: We all make makeup mistakes from time to time. So, if you end up with cakiness, it's essential to have a few fixes in your back pocket. Here are three ways to keep cakey makeup at bay:
TIP #1: BLOT AWAY EXCESS OIL
Cakiness is often accompanied by oily skin, and if either of those is of concern to you, it's a good idea to keep blotting sheets on hand. When you notice your makeup looks cakey or your skin looks shiny, gently blot with a sheet.
TIP #2: DAB WITH A DAMP MAKEUP BLENDER
Getting a makeup sponge wet is practically magic. Run your sponge under a little water, wring it out, then press it against your skin anywhere your makeup looks cakey. The sponge will soften your makeup and put an end to cakiness.
TIP #3: SPRITZ WITH A FACE MISTS
Face mists are one of the most enjoyable parts of any beauty routine—really, misting your face feels amazing—and they're also totally useful. It only takes a few seconds to spritz your face and fix cakey makeup. Keep a bottle of the L'Oréal Paris True Match Lumi Shake and Glow Mist on your desk or in your bag and spray your face anytime you're experiencing cakey foundation, or you simply need a mid-day pick-me-up.
Next up: Looking for fixes for other common beauty concerns? Next, read up on The Easiest Way to Fix Hair Color Mistakes.
Discover more tips & tricks
Keep your skin happy
See all articles
Shop Featured Makeup products
Discover More