eye makeup
How To Do Makeup On Downturned Eyes
Flatter your eye shape with these tips.
October 28, 2019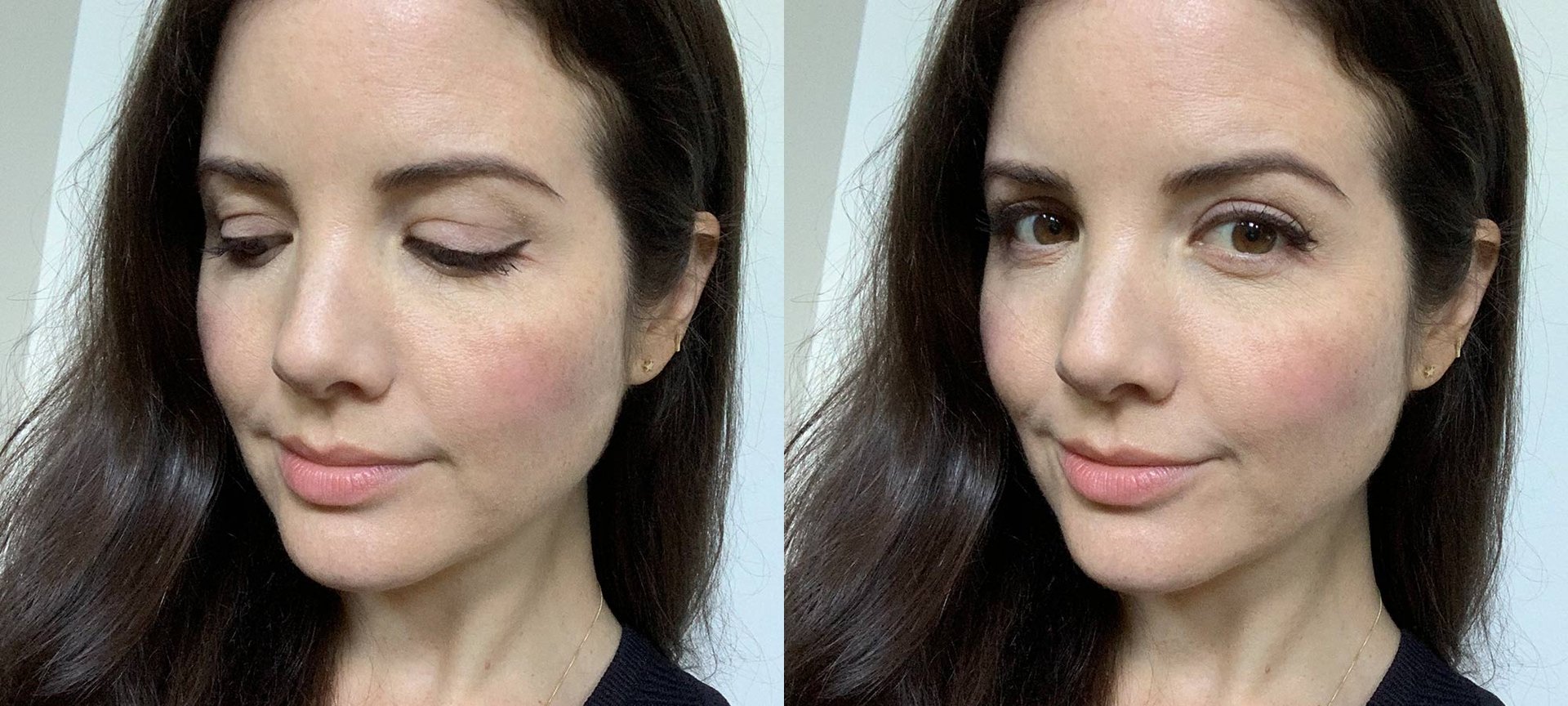 Applying Makeup isn't one-style-fits-all. Our skin tones, skin types, and facial structures determine what the most flattering makeup techniques will be for our unique features. When it comes to mastering eye makeup, understanding your eye shape is key. When you're able to accurately identify your eye shape, you'll be better able to create flattering eye makeup looks. And we're here to help you do just that. Keep reading to determine whether you have downturned eyes and how to apply eye makeup for downturned eye shapes.What Defines Downturned Eyes?
What Defines Downturned Eyes?
Downturned eyes are one of the six most common eye shapes (alongside upturned eyes, almond eyes, round eyes, hooded eyes, and monolids). If your eyes are downturned, you have a downward tilt at the outer corners of your eyes, which can make your upper lid look much larger than your bottom lid.
How does this impact makeup application? It might seem like you have a lot of space to work with in terms of eye shadow on your upper eyelid when you have downturned eyes. How you use that ample space will determine how flattering your eye makeup looks.
How Can You Tell If You Have Downturned Eyes?
If you're having trouble determining your eye shape, ask yourself the following questions. Do you have a crease? If the answer is yes, you're on the right track. If you were to draw a line straight across your lid, would your outer corners dip below it? If so, you have downturned eyes.
How To Apply Makeup For Downturned Eyes
Since downturned eyes are characterized by outer corners that slant down, mastering a few key makeup techniques can make a significant difference in your makeup look. Follow the five steps below, and you'll be well on your way to enhancing your eye shape.


1. Prime Your Eyelids
Start your makeup look for downturned eyes by applying an eyeshadow primer which can help create a smooth canvas for the rest of your makeup application. If you don't have a primer on hand, blending a bit of concealer on your lids will do the trick.

2. Try A Three-Toned Eyeshadow Look
To help add dimension and depth to your elongated, downturned lids, pick up an eye shadow palette that has at least three shades. The L'Oréal Paris Colour Riche Pocket Palette Eye Shadow in Boudoir Charme is great because it comes with four neutral shades in various depths.

Start by applying a light, neutral eyeshadow all over your lid, extending it from your lash line to your brow. By stretching the light shade up to your brow, you'll be able to give the appearance of a lifted look. Next, buff a medium shade on your eyelid, extending from your lash line to just above your crease. Top it off by blending your darkest eye shadow shade lightly onto the outer corner of your eye, pulling upwards a bit to create a subtle winged shape.

3. Create Soft Eyeliner On Your Upper Lash Line
When it comes to lining your eyes, it's important not to go overboard to avoid weighing down the look of your lids. A super black or harsh line could make your eyes appear a bit droopy. Try using a creamy eyeliner pencil, like the L'Oréal Paris Infallible Pro-Last Waterproof, Up to 24HR Pencil Eyelinerliner in Brown and smudging it out with a pencil brush to create a soft, blended look. Or, to make the eyeliner even softer while still creating definition, opt for shadow liner by lightly blending a dark eyeshadow at your lash line.

4. Brighten Your Waterline
Another great way to flatter the downward slope of your eye shape is to make your eyes look extra open by applying a bright, nude eyeliner, like the L'Oréal Paris Infallible Pro-Last Waterproof, Up to 24HR Pencil Eyelinerliner in Nude, on your waterline.

5. Focus Your Mascara On Your Outer Corners
A solid coat of mascara is flattering on all eye shapes, but the application method can make all the difference on downturned eyes. By applying a voluminous mascara like the L'Oréal Paris Air Volume Mega Mascara, Lightweight Mega Volume Washable to your lashes and focusing primarily on your outer corners, you'll create a lifted appearance. Our lashes tend to flare out at the outer corners of our eyes, so accentuating this even further can create a lifted illusion for your eye shape.
Next: Our Best Curling Mascara
Photo Credit: Dawn Davis
Discover more tips & tricks
Keep your skin happy
See all articles
Shop Featured Makeup products
Discover More