beauty looks
How To Determine Your Eye Shape In 2 Easy Steps
It's pretty simple.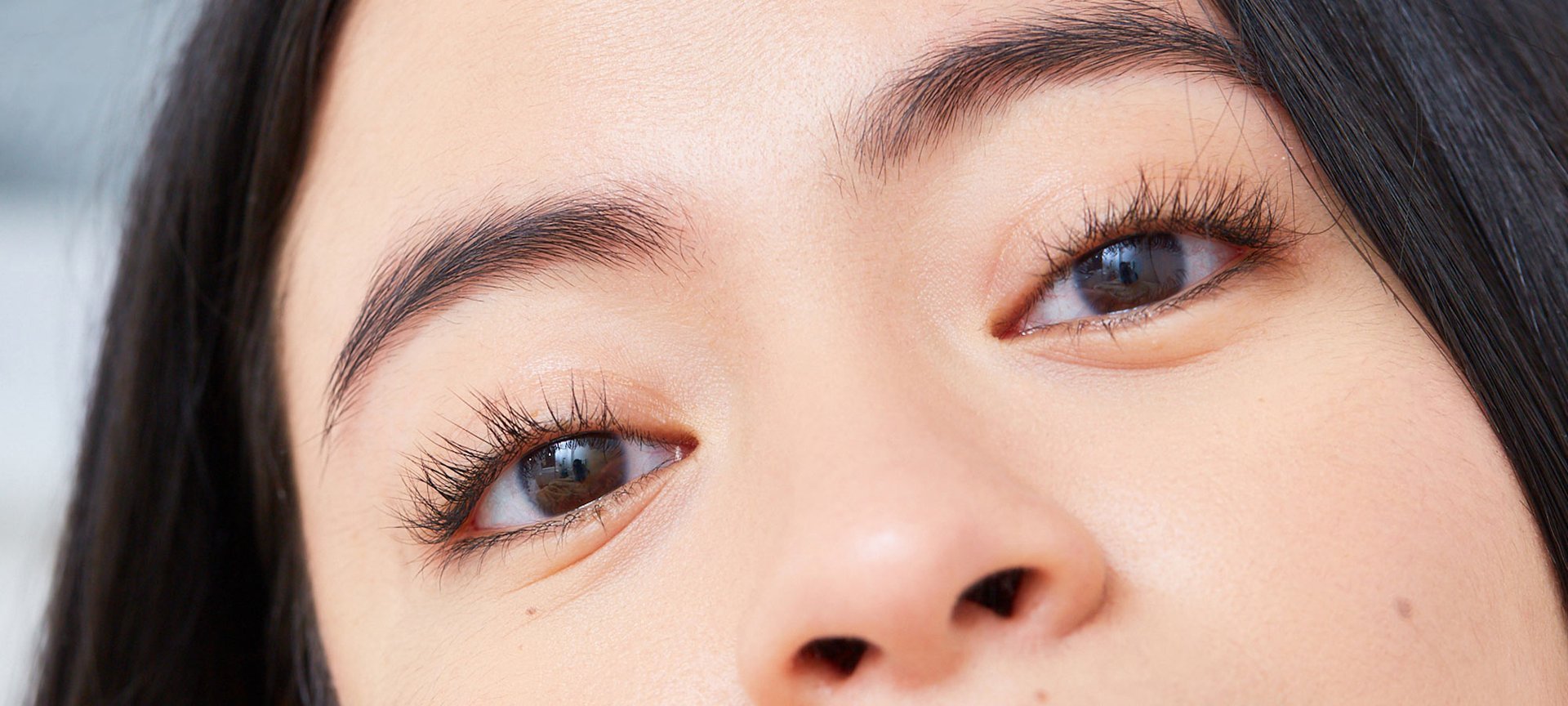 There are no rules when it comes to makeup一that's part of what makes it a fun, creative outlet. However, creating makeup looks that are flattering to your unique features requires a true understanding of your facial structure, especially your eyes. If you're looking to up your eye makeup game and create looks that flatter you, keep reading to learn how to determine your eye shape—you can actually do it in just two simple steps.
How To Determine Your Eye Shape
There are six common eye shapes to consider when determining which one you have一monolids, round eyes, almond-shaped eyes, downturned eyes, upturned eyes, and hooded eyes. When determining your eye shape, you have to ask yourself two questions: Do you have an eyelid crease and can you see it?
If you answered no to the first question, there's no need to move on to the second. If you don't have a crease on your lid, then you have monolids. If you answered yes to the first question, keep reading to determine which of the other five eye shapes you have.
Round Eyes
If you have a visible crease in your eyelid and your iris is surrounded by just a touch of white, disconnecting it from your top and bottom eyelid, you have round eyes. Round eyes often have a lot of eyelid real estate to work with, meaning you have the space to create intricate eyeshadow looks like a cut crease or a halo eye look.

Almond Eyes
Your eye shape is almond if you have a visible crease in your eyelid and, unlike those with round eyes, your iris touches both the top and bottom of your eyelid. Almond eyes pair well with sultry looks like smokey eyes, so try creating a deep, smokey look to emphasize your shape.

Downturned Eyes
Your eye shape is downturned if the outer corners of your eyes turn downwards. If you can't quite tell, imagine drawing a straight line across your eye. If your outer corners turn down beneath the line, your eyes are in fact downturned. To give your eyes a more wide-open appearance, curl your lashes and apply a curling mascara like the L'Oréal Paris Bambi Eye Washable Mascara, Lasting Volume to draw attention upwards.

Upturned Eyes
If you have upturned eyes, the outer corners of your eyes flick upwards. Use the same approach as you did when checking for downturned eyes to test it out. If your outer corners turn upwards above the line, there you have it. To complement your eye shape, try creating a winged eyeliner with the L'Orѐal Paris Infallible The Super Slim Liquid Eyeliner with the flicks angled upwards to even further accentuate your lifted look.

Hooded Eyes
Your eye shape is hooded if you have a crease, but it isn't visible because it's hidden beneath a flap of skin. While hooded eyes regularly occur as you get older and your skin begins to lose its elasticity, it's also common to be born with . To ensure your mascara doesn't smudge against your top eyelid, opt for a waterproof mascara like the L'Orѐal Paris Air Volume Mega Mascara Waterproof, Lightweight which adds lots of volume to the lashes and stays put all day.
Next: Still Using Hair Gel On Your Bushy Brows? Try This Eyebrow Top Coat Instead
Photo Credit: Chaunte Vaughn
Discover more tips & tricks
Keep your skin happy
See all articles
Shop Featured Makeup products
Discover More