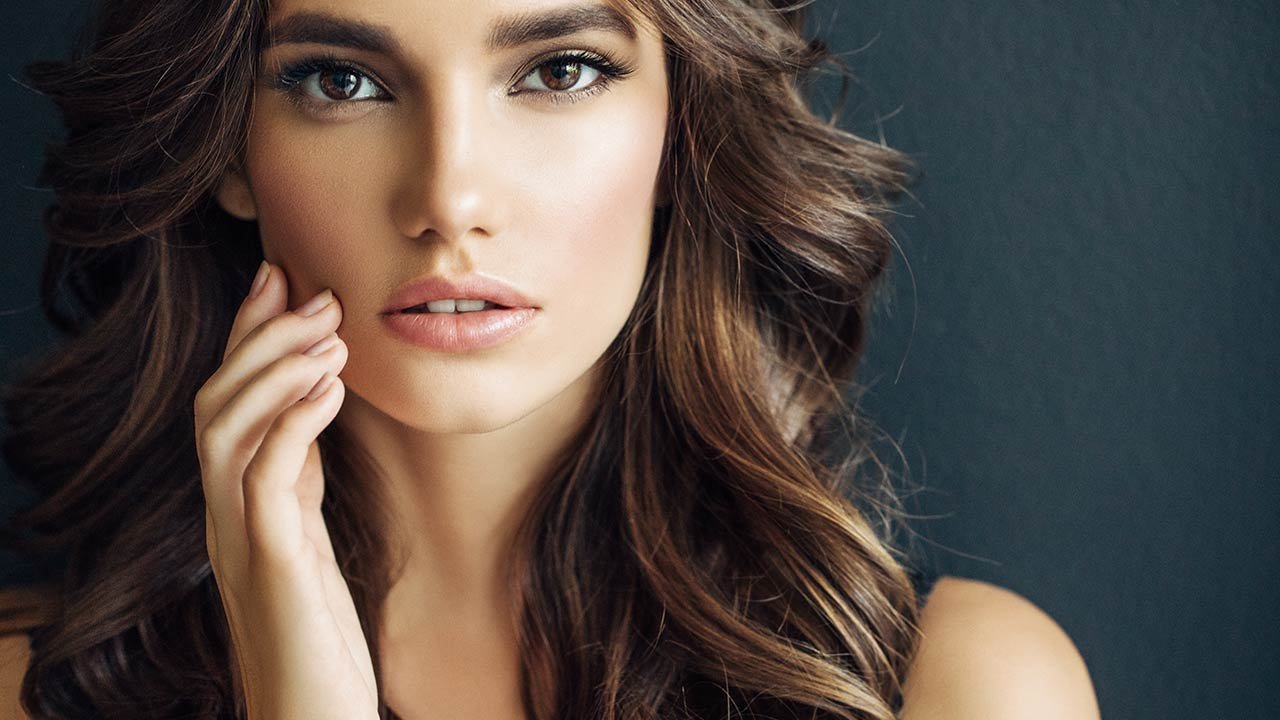 eye makeup
Makeup Tutorial for Close Set Eyes
What are close set eyes? Based on the name alone, you can probably guess exactly what close set eyes are. They're eyes that are close together—it's really that straight forward! If you think your eyes might be a match for that definition, you'll want to stick around. Not only are we sharing how to tell once and for all if you have close set eyes, but we've also put all of our best beauty tips for close set eyes together into a makeup tutorial. So, break out your eye shadows, eyeliner, and mascara and get ready to learn about makeup for close set eyes.
HOW TO DETERMINE IF YOU HAVE CLOSE SET EYES
Determining your eye shape can be just about as big of a challenge as finding out your face shape. Thankfully, when it comes to close set eyes, there's an easy trick for telling whether or not you have them. And all you need is a ruler or measuring tape. If you aren't positive if your eyes qualify as close set, here's how to tell for sure: Measure the space between your eyes. If that measurement is smaller than the width of one of your eyes, it's confirmed—your eyes are indeed close set.
HOW TO DO MAKEUP FOR CLOSE SET EYES
Hopping on the internet and watching any old makeup tutorial won't necessarily teach you how to successfully do your makeup. Even if the beauty expert's eye shadow turns out flawless, the same techniques might not work for you. The reason being that different eye shapes require different makeup application. If you have close set eyes, you won't want to do your makeup exactly the same way as your friends with hooded eyes or wide set eyes. Here's how to do makeup for close set eyes.
Step #1: Prime your lids
No matter your eye shape, the first step in doing your eye makeup should be the same. Before you can move on to the pretty shadows and pigmented eyeliner, you need to prime your eyes. Dot a small amount of eye makeup primer onto your eyelids and beneath your brows, then blend out with your finger.
Step #2: Create a shadow gradient
Applying a single eye shadow won't do close set eyes any favors. To make your eyes appear wider, you'll need multiple shades. Pick a palette that contains three to four coordinating colors, like one of the L'Oréal Paris Colour Riche Pocket Palette Eye Shadows. Apply the shades from lightest to darkest, working your way from the inner corner outward. This gradated effect will help visually widen your eyes. Just be sure to take time and carefully blend each shade into the next for a seamless look.
Step #3: Highlight the inner corner
To instantly make your eyes look wide awake, apply a highlighter around the inner corner of your eyes. Choose a light, shimmery shade, like the L'Oréal Paris True Match™ Lumi Shimmerista Highlighter Powder in Moonlight, and use a small eye shadow brush (or your finger) to press the highlighter onto the skin around your tear ducts. It's so easy, and your eyes will look bigger and brighter, just like that.
Step #4: Partially line your eyes
For anyone with close set eyes, eyeliner is a total game changer. Still, that doesn't mean you should go ahead and line your eyes any way you like. If you're used to lining all the way around your eyes, put a stop to that. Lining the inner half of your eyes can actually make your eyes appear smaller than you may want. Instead, focus the eyeliner on the outer half of your eyes (top and bottom). Any style of eyeliner will do—skinny or thick—but a cat eye can be particularly flattering. Whichever style of liner you choose, try using the L'Oréal Paris Infallible Pro-Last Waterproof, Up to 24HR Pencil Eyeliner to get the look—you'll love the long-lasting formula.
Step 5: Apply mascara
No eye makeup look is complete without mascara. Brush a coat or two of a volumizing mascara, like the L'Oréal Paris Unlimited Lash Lifting and Lengthening Washable Mascara, onto your lashes, focusing more product on the outer lashes.
Editor's tip: Really want a wide-eyed look? Try placing a few individual false lashes at the outer corner of each eye. Here's How to Apply and Remove Individual Lashes in case you aren't super familiar with falsies.
Step 6: Extend your eyebrows
Don't forget, your eyebrows can make a major difference in how your eye makeup looks. Use an eyebrow gel, like the L'Oréal Paris Unbelievabrow Longwear Waterproof Brow Gel, to fill in your brows and extend the tails a little further. Your brows will look super bold (and beautiful), and your eyes will seem as if they've been extended, too.
Now that you know all about doing eye makeup for your eye shape, you can bring your attention to another important topic: Coordinating your makeup with your eye color. Here's our article on The Best Eye Makeup Shades for Every Eye Color.
Discover more tips & tricks
Keep your skin happy
See all articles
Shop Featured Makeup products
Discover More