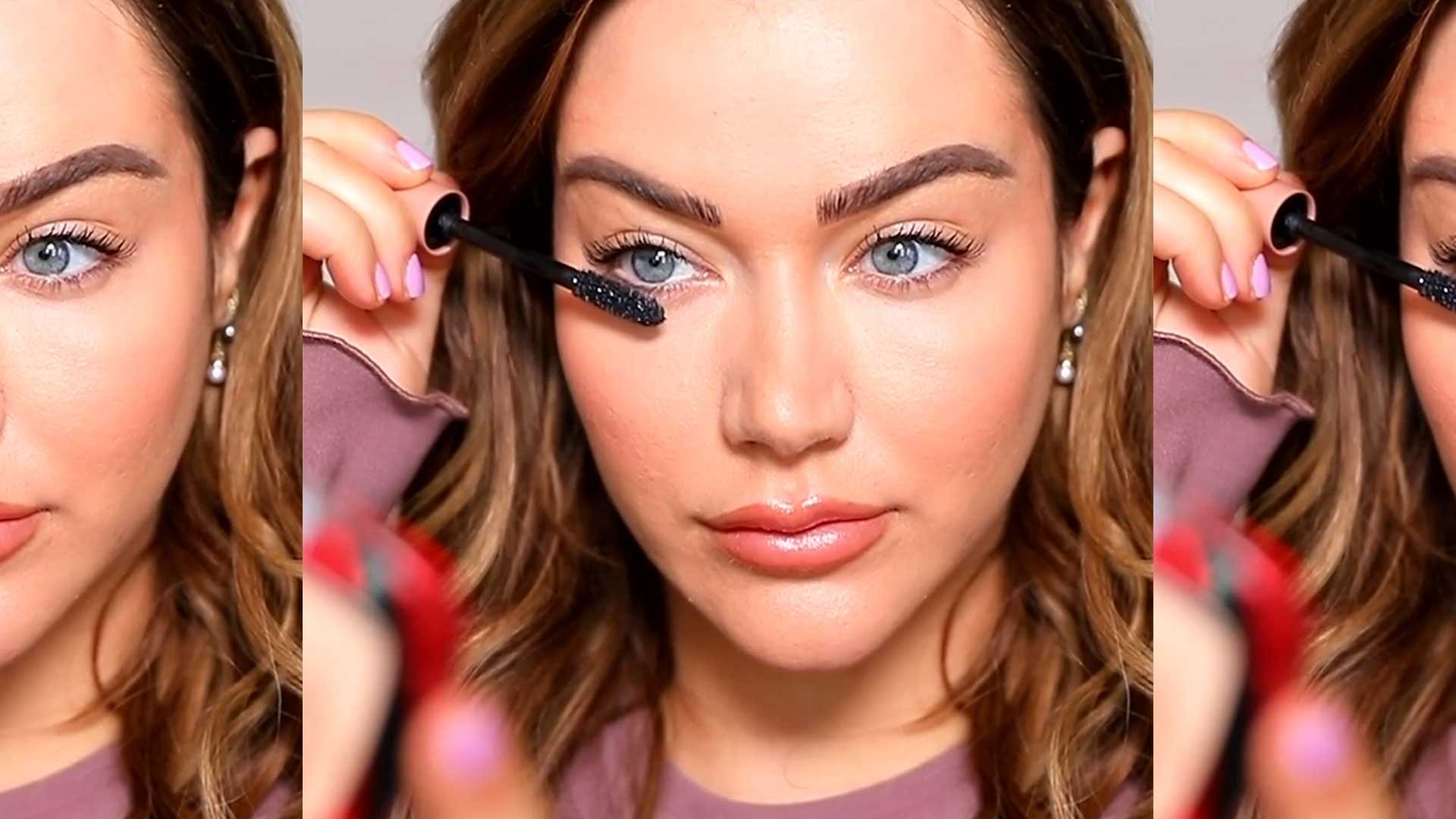 eye makeup
How To Get A Winged Eyeliner Look Without Using Eyeliner
The pandemic has changed almost every aspect of our personal and work lives, from the way we socialize with friends and family to the way we take care of ourselves. And for many, dressing up and applying makeup became a daunting task, only essential for formal events and virtual meetings—something Influencer, Militza Yovanka, can relate to.
"I felt like I stopped taking care of myself as much as I used to," she says. "And it made me feel guilty because it was proof that when I didn't need to see anyone, I wasn't putting in any effort for myself, which to me is so wrong."
With more time spent at home and around fewer people, it became a challenge for Yovanka to keep up with her regular beauty routine, leading her to pause on practicing her makeup application for nearly six months. To get back to her normal beauty flow and shake up her makeup routine, she began applying makeup every day starting off with blush and using the L'Oréal Paris Air Volume Mega Mascara, Lightweight Mega Volume Washable. "I decided to stop waiting for life to go back to 'normal' and just make myself feel good and put together on a daily basis," she says. "Even if it's just mascara and blush, I want to get ready and spice up my routine."
That's when she decided to put a great eye makeup hack to use, transforming her go-to mascara into a multitasking dynamo. Yovanka already loved the L'Oréal Paris Air Volume Mega Mascara, Lightweight Mega Volume Washable because of its ability to give her the full lash style she achieves using falsies. But she soon discovered that it could replace her eyeliner for an easy-to-do winged eyeliner look.
How To Get A Winged Look Without Eyeliner
A winged eyeliner look without the precision drawing or shaky hands? Sign us up! To try this hack at home, follow these three easy steps.
Step 1: Prime Your Eyes
Every makeup application begins with proper prep. If you can't live without your mascara primer start off with a coat or two of the L'Oréal Paris Voluminous Lash Primer. If you're looking to cut down your product use, simply brush through your lashes with a dry spoolie to fan them out.
Step 2: Apply Mascara
Work the mascara through your lashes. Since the Air Volume Mega Mascara features a cushioned double-bristle brush—the short side catches lashes from the root while the long side helps spread the formula evenly, making it easy to get fully blown out lashes with amped up volume.
Step 3: Finish With Drama
"Grab your mascara and apply an extra layer on the outer lashes for a cat eye look," she says. Doing so will help give the appearance of a wing effect, similar to the look you get when creating winged eyeliner. Hold the mascara wand vertically and close to your eyes to apply the product onto the outer lashes. Don't forget to also apply a few swipes to your bottom lashes as well for a darker and defined look.
Photo Design: Sarah Duvivier + Militza Yovanka
Discover more tips & tricks
Keep your skin happy
See all articles
Shop Featured products
Discover More