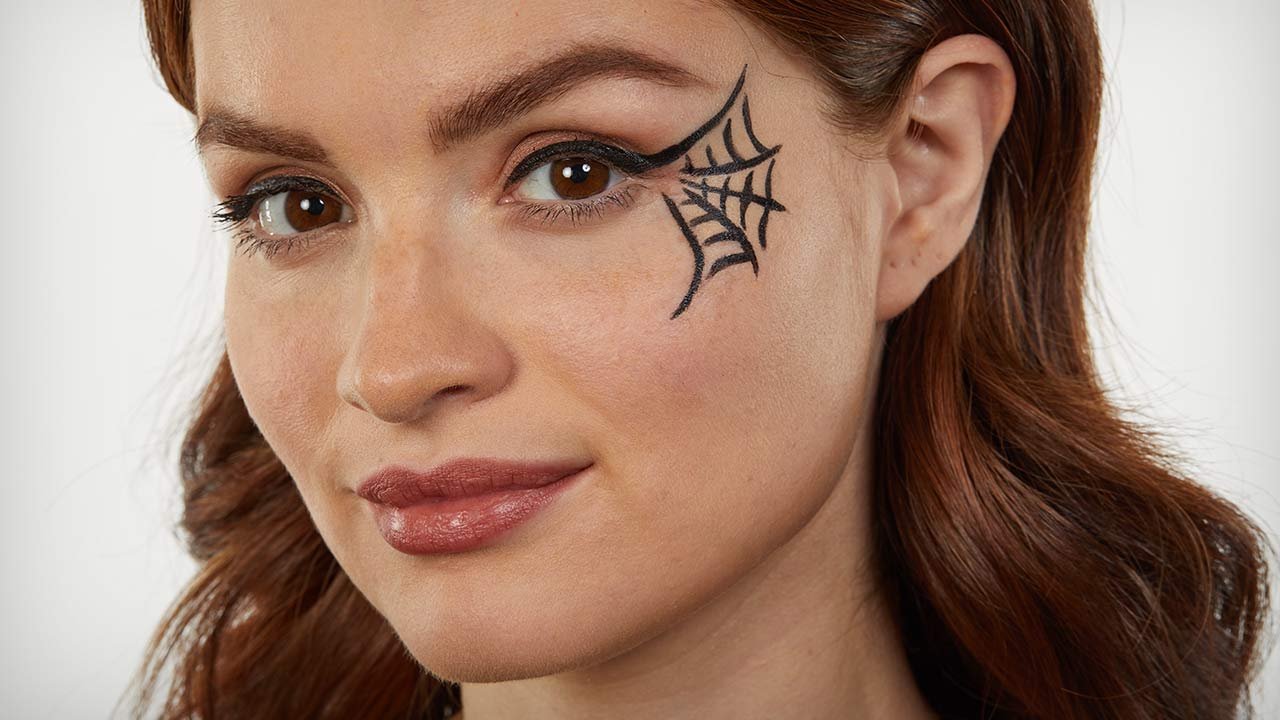 eye makeup
How to Do Spider Web Makeup for Halloween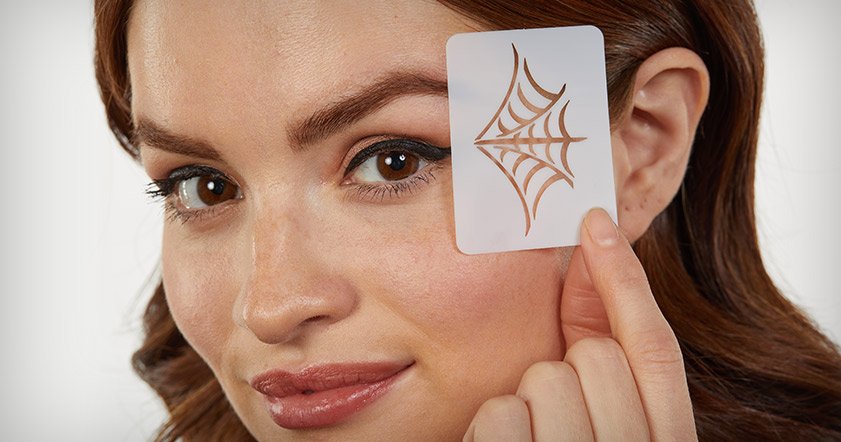 Step #1: Wing it and line up the stencil.
Use the included
L'Oréal Paris Infallible The Super Slim Liquid Eyeliner in Black
to create a sleek black line along your upper lash line, winging it out just slightly at the outer corner, then reach for the spider web stencil. Line it up with your wing at the outer corner of your eye so you'll be left with a seamless look.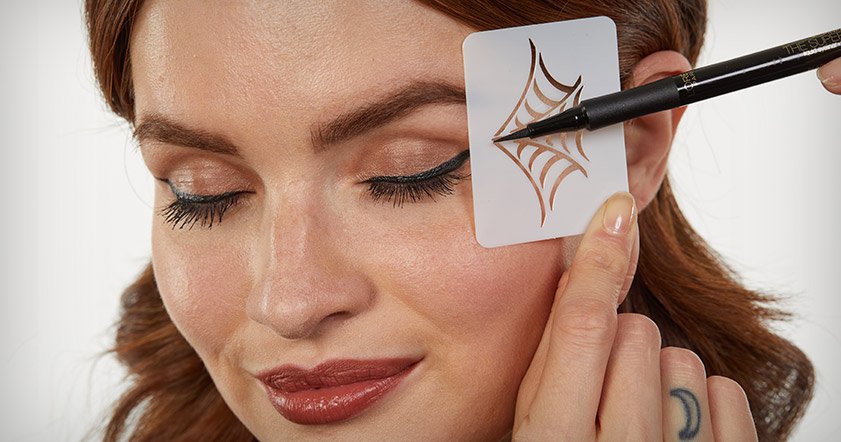 Step #2: Fill it in.
Use the liquid
eyeliner
pen to fill in the spider's web. Be careful not to move the stencil whilst doing so—you don't want any imperfections in your web! Rather, take your time to ensure you're left with a sharp, defined spider's web.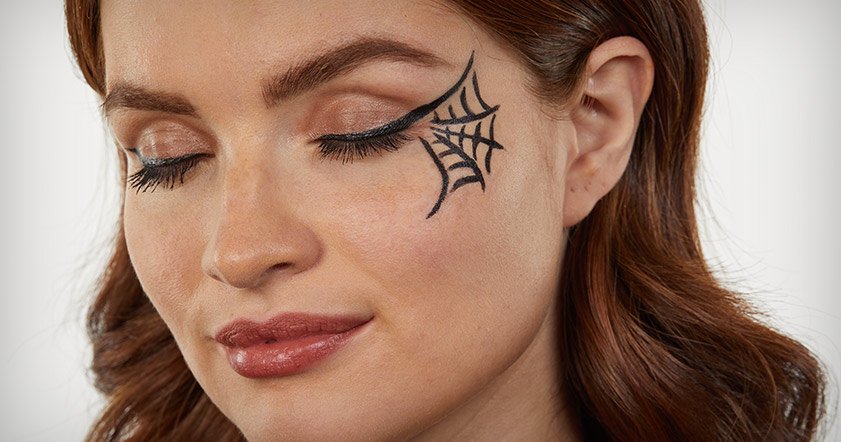 Step #3: Remove the stencil.
When you're finished coloring in the stencil, gently remove it from the corner of your eye, making sure not to smudge your web in the process. All that's left to do is show off your scary-good eye makeup! (Not sold on spider web makeup for Halloween? Embrace your inner feline and
Try this Easy Leopard Makeup Tutorial for Halloween
as an easy alternative.)
Discover more tips & tricks
Keep your skin happy
See all articles