eye makeup
Sir John's Tips For Applying Concealer on Dry Skin
December 21, 2020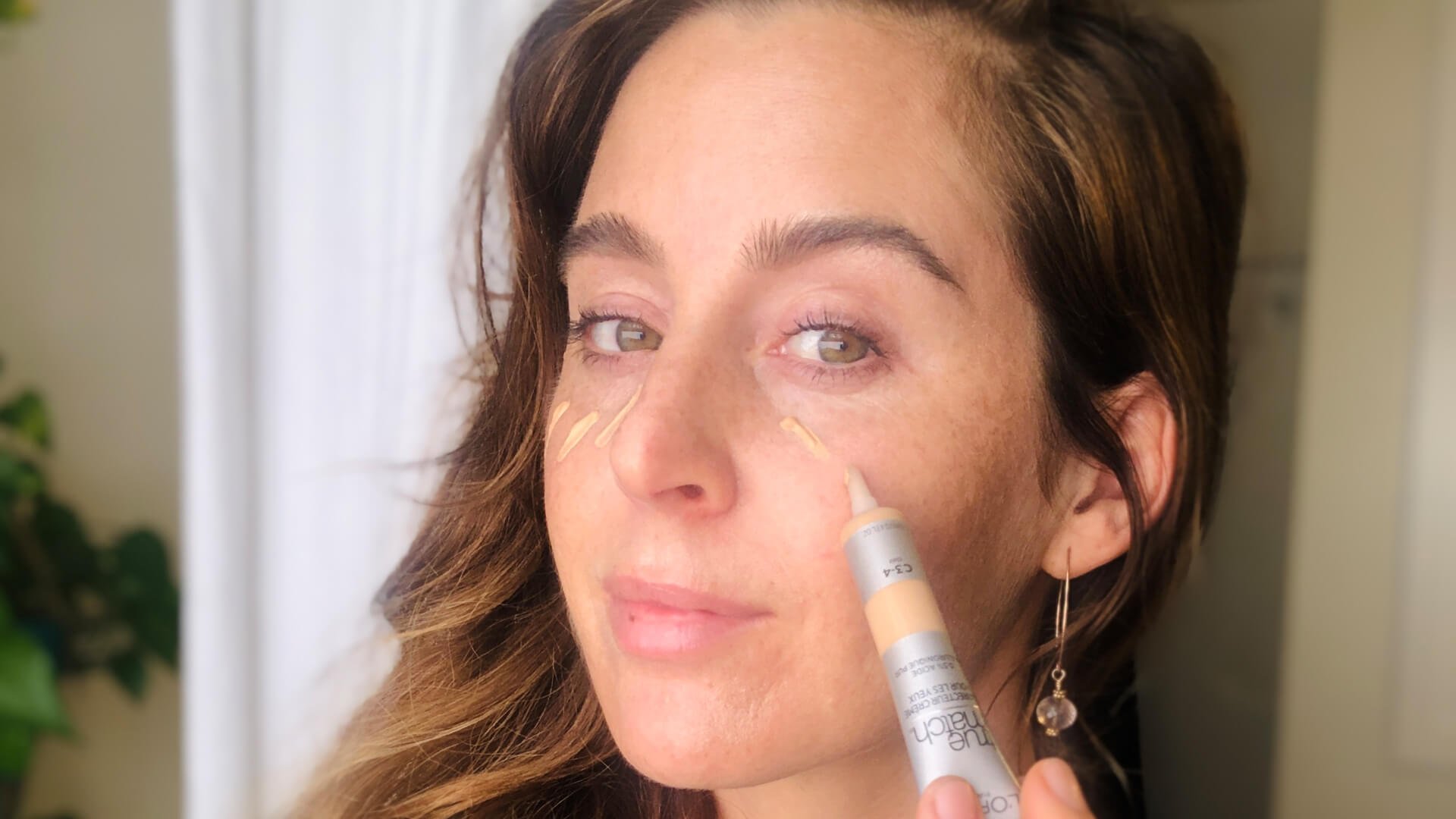 When it comes to what to keep in your beauty bag, concealer has easily become one of the most important items. It's a versatile product that can transform your face in so many ways. It can hide blemishes, brighten dark marks, and highlight parts of your face as well as chisel out your eyebrows and lips. But it can be hard to get even the best concealer right if your skin is dry. So we asked celebrity makeup artist Sir John for some pro tips on how to apply concealer on dry skin when those frigid temperatures start to do their worst.
Pro Tip #1: Prep for your skin type
While it may seem obvious, the first step to achieving flawless concealer is properly prepping your dry skin. Even when you're working with a concealer that's formulated to offer intense hydration, Sir John says start by making sure you've removed any makeup or residue from the surface to avoid unnecessary build up. Then follow up with moisturizer and eye cream. And pay attention to the formulas of the products that you're layering. "If you have really dry skin, be mindful of eye creams that have too many ingredients that target concerns like firming and wrinkling," says Sir John. "It will change the texture of your concealer or foundation. So look for eye creams and moisturizers that offer pure hydration."
Pro Tip #2: Go for concealers that include hydrating ingredients
"Hyaluronic acid and shea work great as moisturizing agents -- anything that's really an emollient can work," says Sir John. "Look for something that's a bit more whipped in texture and comforting to the skin."

The new L'Oreal Paris True Match eye cream in a concealer, is a 2-in-1 product that lets you target both prep and coverage all at once. Infused with 0.5 percent hyaluronic acid, it improves the look of your skin over time while seamlessly covering unwanted under eye dark circles.
Pro Tip #3: Perfect your technique
The secret to getting an airbrushed look lies in your application technique. Sir John advises using your ring finger when applying concealer. "The ring finger picks up the least amount of product," he says. "So I like to use the ring finger and tap it on underneath the eyes. Avoid using your index finger because it's going to pick up too much product, and it's too aggressive around the sensitive eye area."
Discover more tips & tricks
Keep your skin happy
See all articles
Shop Featured Makeup products
Discover More