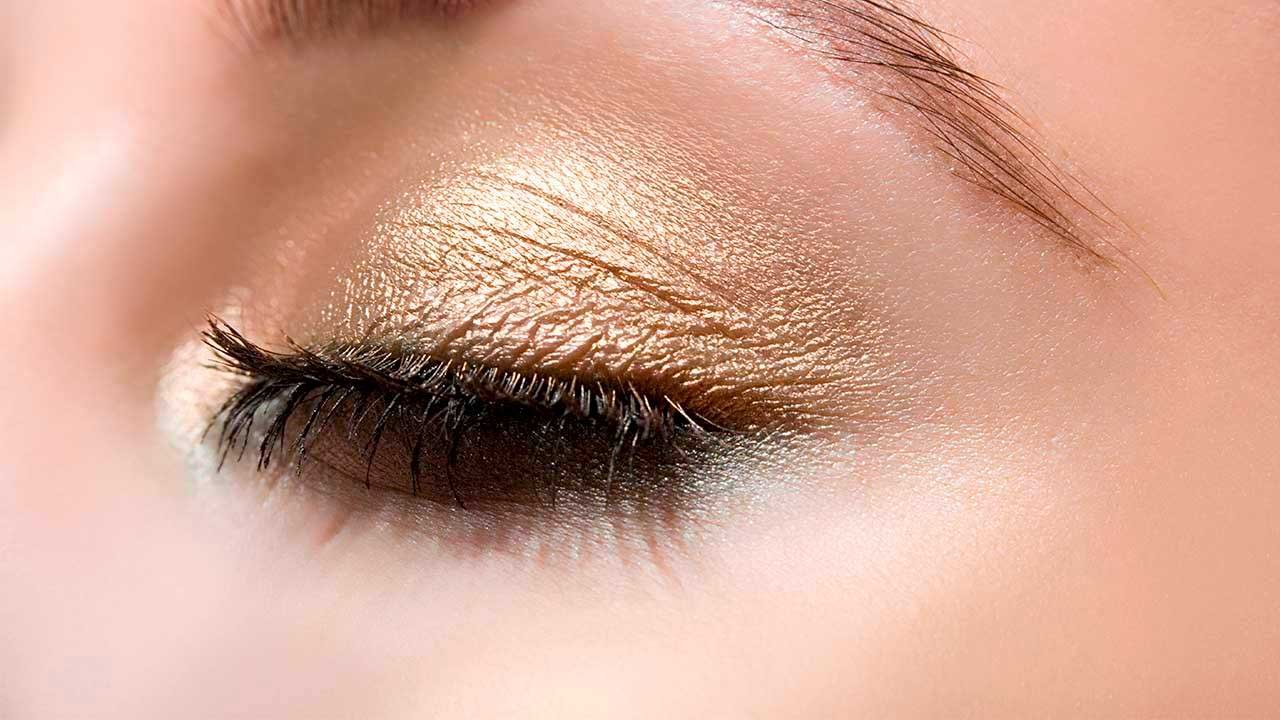 eye makeup
5 Eye Makeup Looks to Replace Your Daily Cat Eye
You've accomplished something everyone wishes they could, you've officially mastered winged eyeliner. You can perfectly craft a cat eye in a matter of seconds, and as such, you sport the look almost every day. But don't you ever want to mix things up? Maybe you want to branch out and put your makeup skills to the test, or perhaps you've discovered an occasion where a cat eye isn't acceptable. (We haven't found such a situation—but it could be possible!) Either way, if you're ready to make a change, we can help. Gather your eye shadow, eyeliner, and mascara, because we're sharing 5 eye makeup looks that can replace your daily cat eye.
EYE MAKEUP LOOK #1: REVERSE CAT EYE
We understand if you aren't ready to go totally outside your comfort zone. If you can't completely give up your much-loved cat eye but still want to come up with something that looks a little different, we know just the thing. Try rocking a reverse cat eye. Instead of lining along your upper lash line and adding a bold flick, this look requires lining your lower lash line before adding a wing at the outer corner of your eye. Of course, if you're willing to go even more dramatic, you can add a wing to the inner corner too! Leave your upper lid blank for an unexpected eye makeup look that still suits your style. To get the look, use a stark black liquid eyeliner with a precision brush, like the L'Oréal Paris Voluminous Lash Paradise Liquid Eyeliner in Black.
EYE MAKEUP LOOK #2: NO EYELINER, EYELINER
Want to shock everyone you know? Take a break from wearing obvious eyeliner, in favor of a look that's more subtle. You might not realize, but you can wear eye makeup without anyone being able to tell. So, you'll be able to walk into the room looking fresh and bare-faced, while secretly sporting a little eyeliner—there's no reason you need to go totally cold turkey. Get a no eyeliner, eyeliner look by tightlining. How, you ask? Gently pull up on your eyelid, and use the L'Oréal Paris Infallible Pro-Last Waterproof Pencil Eyeliner to fill in the space just below your lashes, on your waterline. Your lashes will instantly look fuller but no one else will know why.
EYE MAKEUP LOOK #3: BURGUNDY LASHES
Remember, eyeliner isn't your only resource for producing amazing eye looks. If you've become bored of your cat eye, maybe it's time to take a break from eyeliner altogether. Of course, that doesn't mean putting an end to your love of eye makeup! Instead, put the focus on your lashes, with a mascara in a funky color. A few coats of burgundy mascara, like the L'Oréal Paris Voluminous Original Mascara in Deep Burgundy, makes for an unexpected beauty look that's seriously chic.
EYE MAKEUP LOOK #4: SMUDGED SHADOW
No matter how amazing you've become at creating a cat eye, you have to admit it isn't the easiest look to achieve. When you're in the mood for an eye makeup look that's no-fuss—and won't require any touch-ups whatsoever—you should turn to smudged shadow. You can easily speed up your morning beauty routine by putting down your liquid liner in favor of a cream eye shadow. Use your finger to swipe a champagne or bronze shadow across your lids and ta-da! You're done.
EYE MAKEUP LOOK #5: BRIGHT EYES
Heavy eye makeup has a tendency to make eyes look smaller and less open, which is perfect for a sultry, nighttime look. However, it doesn't work for every occasion. If you think your standard cat eye may actually be a little too overwhelming for your eyes, you should consider switching to a look that's fresh and fun for daytime. To create a look that's exactly that, put down your tried-and-true black eyeliner and reach for bright colors instead. Use the L'Oréal Paris Infallible Pro-Last Waterproof Pencil Eyeliner in True Teal to line along your upper lash line—and remember not to finish with a flick.
Don't forget, it isn't all about the eyes. If you're tired of makeup looks that are eye makeup heavy, try one of these 3 Long-Lasting Lip Looks instead.
Discover more tips & tricks
Keep your skin happy
See all articles
Shop Featured Makeup products
Discover More