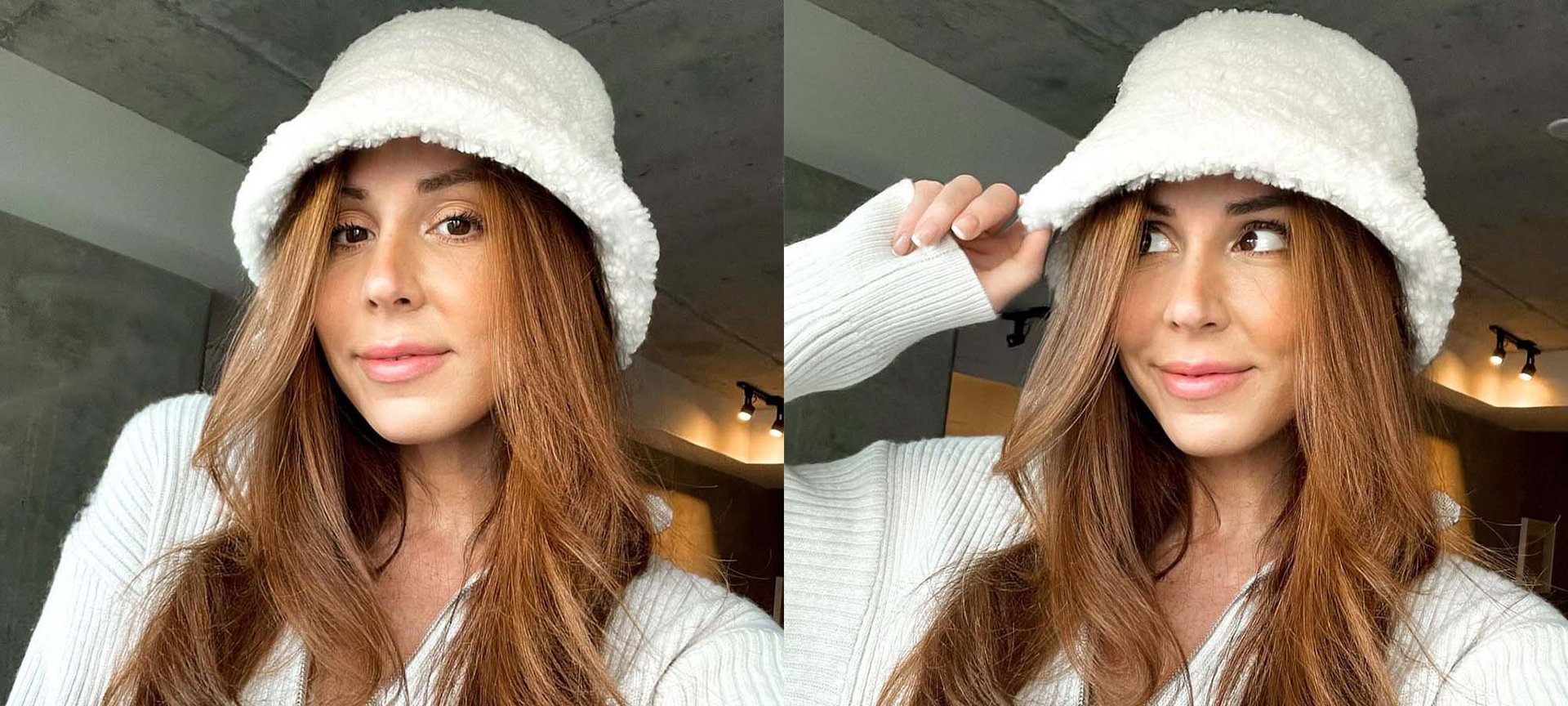 hairstyle trends
9 Hairstyles That Look Chic Under a Winter Hat
These hat-friendly hairstyles give new meaning to winter hair.
With the cold weather finally upon us, we couldn't be more excited to bundle up in coordinating comfy sweaters and cozy beanies. But while a winter hat may be a necessity for keeping us warm during the cooler months, it's sometimes not so practical for the hairstyle we're trying to rock. After all, no one wants to spend hours on their hair only to cover it up.
Still, though, that doesn't mean you have to sacrifice your 'do for staying warm this winter. In fact, there are myriad hairstyles (for all kinds of hair types!) you can wear under your winter hat that are still stylish and noticeable. And with the right styling techniques and hair care tips, you can achieve these looks. From textured waves to fun pigtails, here are nine of the best hairstyles to try out under your beanies, berets and fluffy bucket hats this season.
1. Bubble Braids
Level up your ponytail with bubble braids, an alternative to classic plaits — with no braiding skills required. Instead of weaving your tresses together to form a braid, this low-maintenance hairstyle involves wrapping hair elastics continuously down and around your ponytail until it forms a bubble effect, hence the name.
In addition to hair ties, effective hair-smoothing products are essential for achieving this look. Apply an anti-frizz serum, like the L'Oréal Paris Elvive Dream Lengths Frizz Killer Serum Leave-In, throughout your strands to prevent flyaways. Then, when you're done, lock in your style with the L'Oréal Paris Elnett Strong Hold hairspray.
2. Low Space Buns
In case you haven't heard, Y2K beauty is in — and it's here to stay. One early aughts hair trend that we've been seeing everywhere again is space buns. While the playful style is typically worn at both sides on the top of your head, you can also wear them low.
All you'll need to do is part your mane into two ponytails, twist each into a fluffy bun at the nape of your neck and secure. Just be sure to seal the look with hairspray to smooth away any frizz.
3. Textured Waves
Sure, rocking straight hair under your beanie is simple and fuss-free — but adding some texture and loose waves to your mane can give the entire look some extra oomph. Before styling with a hot tool, spritz on a heat protectant — such as the L'Oréal Paris Advanced Hairstyle SLEEK IT Iron Straight Heatspray — to prevent damaging your strands.
If you have wavy or curly hair, you're in luck. Just apply a bit of the
L'Oréal Paris Advanced Hairstyle LOCK IT Extreme Style Gel
to damp or dry hair and shape your spirals into your desired look.
4. Temporary Color
Not specifically a hairstyle, but another way to make your locks stand out under a winter hat is by adding pops of fun color. Try a temporary hair dye, like the L'Oréal Paris Colorista Hair Makeup Temporary 1-Day Hair Color Spray to get the look. Whether you're in the mood for a vibrant hot pink or you're feeling silver blue, every hue is sure to deliver an unforgettable look.
5. Natural Curls
Wearing a hat on your curly hair is a great way to show off your coils and spirals. It can also be a quick (and cute) fix when you just don't know what to do with your curls. We recommend using an ample amount of the L'Oréal Paris Elvive Dream Lengths Super Curls Cream Leave-In to nourish your hair and define your curls.
Editor's tip: Because certain fabrics can wreak havoc on your textured hair, try opting for a silk-lined hat or wrap the hair that will be covered by the cap with a silk or satin hair wrap.
6. Fishtail Braids
As far as hairstyles go, braided tresses — especially fishtail braids — are extremely versatile. You can style them as French braids, wear them loosely on the side or turn them into a low updo. No matter the style you choose, the intricate yet easy-to-achieve look is bound to stand out from under your cap.
For a full tutorial on how to get the look, check out our article How to Do a Fishtail Braid.
7. Sleek Bob
If you're sick of your hairstyle, perhaps it might be time to pay a visit to your hairstylist. And with the new year in full swing, there's no better time to freshen up your 'do with a new haircut. One of our favorite styles at the moment is a sleek, shoulder-length bob. Timeless and chic, this haircut will make a statement and look amazing under all kinds of winter hats. Just don't forget to use a heat protectant before reaching for your hot iron or blow dryer. As a finishing touch, use the L'Oréal Paris Elvive Extraordinary Oil Treatment for extra shine.
Editor's tip: Maybe a sleek 'do isn't your thing — and that's okay. All sorts of bob styles — from wavy lobs to asymmetrical bobs — will look fabulous under a cap. And if you're excited about the idea of a bob but not so keen on snipping your strands, check out our article How to Create a Faux Bob in 5 Easy Steps.
8. Pigtails
Good news: Pigtails aren't just only for kids — you can rock them, too. Perfect with all hair types, the classic school girl hair trend is a great way to showcase your tresses from under your hat. Keep it simple with two ponytails or level up with chunky braids — the choice is yours.
9. Low Ponytail
There's nothing more classic than a low ponytail. It requires minimal styling and suits just about every face shape and hair texture. Best part of all, there are many ways you can make a statement from under your hat. You can keep things smooth and sleek or you can add some drama to your look with a makeshift knot or a twisted style. Add some beads or other charming hair accessories to give it more flair. Either way, you can't go wrong.
Next: Your Winter Hair Care Survival Guide
Written by: Sophie Dweck, Photo Credit: Carleton Eckhardt IG/@carletoneckhardt
Discover more tips & tricks
Keep your skin happy
See all articles
Improve your routine
Show your new look more love:
makeup