hair color tutorials
How to Lighten Black Hair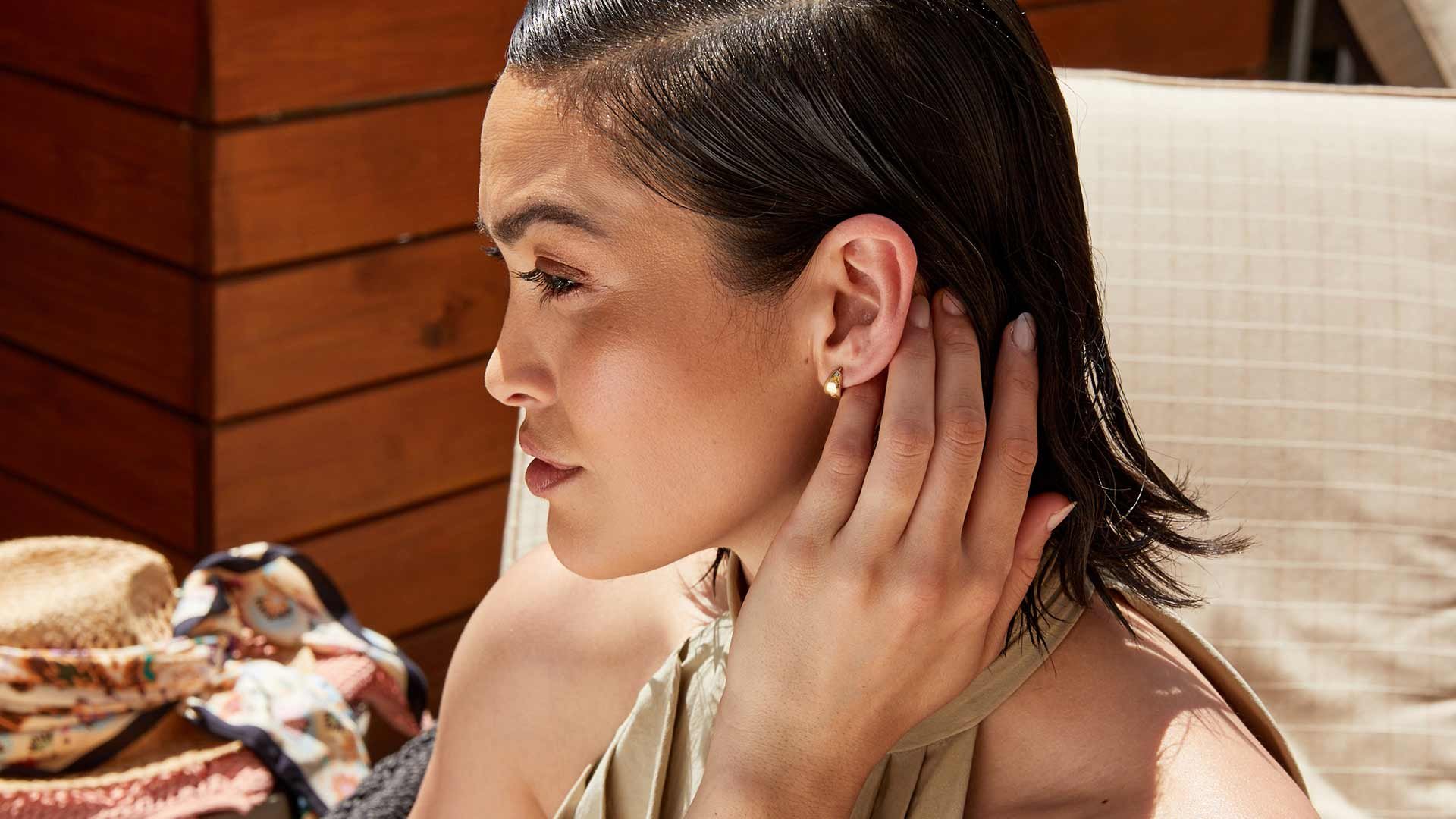 Sleek black hair is striking and gorgeous—but it can be difficult to lighten if you decide you want to switch up your look. How exactly do you go about lightening dark hair? While lightening black hair may not be a one and done process, it's certainly possible to get a lighter hair color with the right techniques. To help start you off on your newest hair color journey, we've outlined tips to keep in mind when it comes to how to lighten black hair. Commit the following hair color tips to memory and you'll be golden—literally!
HAIR COLOR TIP #1: DON'T RUSH THE DYEING PROCESS
When you're lightening black hair, it's incredibly important to take your time so that you can help maintain your hair's integrity and not cause damage like breakage and split ends. While your end goal may be blonde hair, it can often take quite a few dye sessions to achieve your desired result. Instead of trying to go super-light all at once, color your hair two shades at a time—and wait a few weeks in between lightening sessions. If you're visiting a pro colorist, they'll be able to give you a better sense of how long it could take until you'd be able to achieve your desired level of light brown hair or blonde hair, as well as what the process will entail. Keep in mind that getting a lighter hair color will require bleaching your hair, and the darker your starting shade, the longer the process will take to achieve your desired hair color.
HAIR COLOR TIP #2: TRY AN AT-HOME HAIR COLOR KIT
If you want to skip the salon visit and lighten your hair at home, consider using an at-home color kit. If you're unsure about which color or products are right for you, try the Haircolor Concierge which will give you a personal consultation right at home. And, if you're torn between colors or simply wish you could see what they would look like on you before committing, test out the Hair Color Genius virtual try-on tool where you can upload a photo of yourself to see what various hues look like on you.
L'Oréal Paris Féria Multifaceted Shimmering Color is a great option because it provides intense, bright color with tons of dimension and shimmer.
L'Oréal Paris Superior Preference Fade-Defying Shine Permanent Hair Color is perfect if you're low maintenance and don't want to do frequent touch-ups. The color will remain vibrant for up to eight weeks.
L'Oréal Paris Excellence Creme Permanent Triple Protection Hair Color is ideal for covering stubborn grays. Not only that, it's also formulated with a Pro-Keratine complex which protects against damage as it colors, making it an excellent option for people with damaged strands.
HAIR COLOR TIP #3: OPT FOR HIGHLIGHTS
If you're hesitant about making a bold change, opting for highlights is a great way to ease into altering your color. Balayage highlights—a technique that was mastered by French colorists in the '70s where color is hand-painted onto your hair—are excellent for dark hair because they're placed below the roots and provide a lived-in look. They can leave you with a more natural-looking hair color than traditional highlights typically offer.
HAIR COLOR TIP #4: BE PREPARED TO CARE FOR COLORED HAIR
After you've lightened your black hair, it's time to make a few key changes to your hair care routine. Color-treated hair requires special care, so reach for a shampoo, conditioner, and hair mask that are safe for color-treated hair. Try the L'Oréal Paris EverPure Sulfate Free Bond Strengthening Color Care Shampoo and the L'Oréal Paris EverPure Sulfate Free Bond Strengthening Color Care Conditioner, which were created to strengthen the hair from the inside out by reinforcing weak hair bonds. This duo tackles damage caused by coloring (including bleaching) and heat styling, while remaining gentle on the hair and protecting from potential future damage. If you have significantly damaged ends, replace the conditioner once or twice weekly with the L'Oréal Paris Elvive Total Repair 5 Damage Erasing Balm. This hydrating hair mask is perfect for deeply conditioning the hair when it's in need of a pick-me-up.
HAIR COLOR TIP #5: TEMPORARILY HIDE GRAY ROOTS
If you've lightened your black hair but you've noticed gray roots growing in, you can use a root cover up spray to temporarily hide them until you have time to actually touch up your hair color. The L'Oréal Paris Magic Root Cover Up is a lightweight, quick-dry spray that comes out when shampooing and is available in a variety of shades. To use, hold the can 4-6 inches from your head and spray directly onto new growth and partly through the length of your hair to blend in the color.
Editor's Tip: If you enjoy experimenting with fun colors, you can cover gray hair by using a temporary hair color spray like the L'Oréal Paris Colorista Hair Makeup Temporary 1-Day Hair Color Spray. Simply grab your favorite color, shake well, then hold the can four to six inches away from your hair and spray on the color until you're satisfied with the coverage.
Photo Credit: Chaunte Vaughn, Senior Art Director: Melissa San Vicente-Landestoy, Associate Creative Producer: Becca Solovay, Makeup Artist: Jonet Williamson, Hair Stylist: Akihisa Yamaguchi, Wardrobe Stylist: Adriana Perez-Bell, Digital Tech: Paul Yem, Model: Kaitlyn Fitzpatrick
Discover more tips & tricks
Keep your skin happy
See all articles
Shop Featured Hair Color products
Discover More