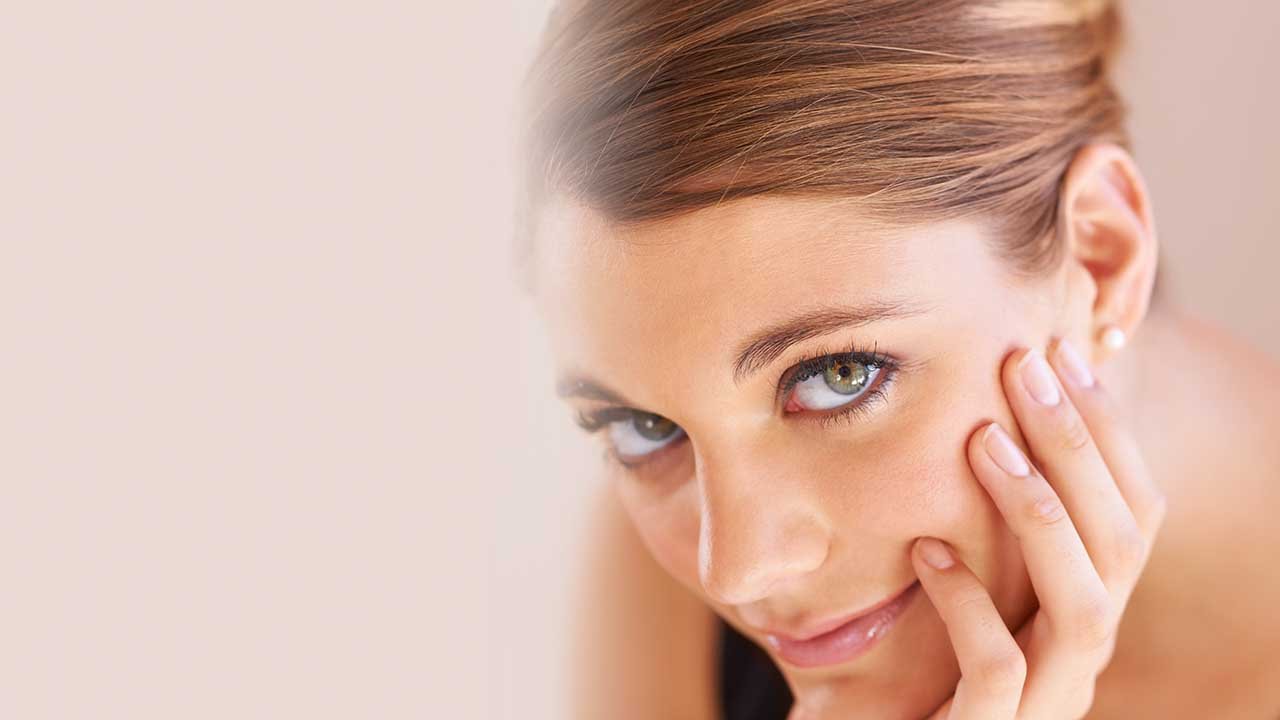 hair color tutorials
How to Get Strawberry Blonde Highlights
If you've always loved the idea of strawberry blonde locks but haven't felt ready to commit to a major color change, we have a suggestion: strawberry blonde highlights. That way, you don't have to completely overhaul your hair color! Plus, as it turns out, strawberry blonde highlights are a serious hair color trend and there are plenty of strawberry hues to complement a wide variety of skin tones. Whether you've booked an in-salon coloring appointment or plan to go the at-home coloring route, we've rounded up our top tips on how to achieve the right strawberry blonde shade for you, how to take care of your highlighted hair, and everything in-between.
HOW TO GET STRAWBERRY BLONDE HIGHLIGHTS
Ready to streak your strands with a strawberry blonde hue? Keep the following tips in mind:
1. Find your inspiration
Anytime someone wants to switch up their hair color, this is always our number one tip, and that's because it's super important! Before heading into the salon or the drugstore to pick out your at-home highlight color, you should know what you're aiming for as your final look. Find pictures online (we love Pinterest!) and bring them into the salon with you, or pull them out for a quick consultation before you DIY.
2. Take a look at your skin
Strawberry blonde hair may be most-oft associated with pale skin but really, anyone can rock this trend. If you do happen to be pale, almost any type of strawberry blonde highlights will look amazing. Darker skin tones are likely to be flattered by deeper strawberry blonde shades with more red to them, while olive skin tones will look amazing with a few well-placed, warm strawberry blonde highlights.
3. Consider your base color
How you want to go about getting strawberry blonde highlights will be impacted by your base color. If you have a darker base color, it's a good idea to go to a salon. That's because, in order to make highlights stand out against brunette or black hair, your hair will likely need to be bleached before it can be colored strawberry blonde.
4. Practice your color at-home
While you likely want to go to a salon to achieve your strawberry blonde highlights, it's not a bad idea to play around with the idea at-home by using a temporary, wash out formula, like the L'Oréal Paris Colorista 1-Day Spray in Rosegold. This formula is a great way to experiment with different strawberry blonde highlight looks without the commitment of bleaching and using permanent color, making it a good option if you're not sure where and how thick you want your highlights to be.
Once you've found what you like, even if you're blonde, it's a good idea to seek out a professional colorist since most at-home hair highlighting kits are intended to give ultra-blonde—not strawberry blonde—highlights.
HOW TO TAKE CARE OF STRAWBERRY BLONDE HIGHLIGHTS
All colored hair requires a bit of special care—and that includes highlighted hair!
1. Update your hair care system
To protect your new strawberry blonde highlights, you'll want to switch to a shampoo and conditioner that are safe for color-treated hair. Try the L'Oréal Paris EverPure Repair & Defend Shampoo and L'Oréal Paris Hair EverPure Repair and Defend Conditioner, which are not only color-safe but also sulfate-free.
2. Add a hair mask to your routine
Your colored mane deserves a little TLC! Once or twice a week, swap out your conditioner for a hair mask. Use the L'Oréal Paris EverPure Repair Remedy Balm or embrace a new hair care trend with a hair sheet mask, like the L'Oréal Paris EverPure Intense Repair Hair Sheet Mask.
3. Take a break from heat styling
We love curling wands and irons as much as the next person, and there's no denying highlights look beautiful when paired with voluminous curls, but too much heat styling can damage your hair. To keep your highlights in tip-top shape, embrace heat-free hairstyles. A few spritzes of a wave spray, like the L'Oréal Paris Advanced Hairstyle AIR DRY IT Wave Swept Spray, and your hair will look amazing—completely sans heat.
Speaking of caring for your hair, here are Our 10 Best Hair Care Tips for Every Hair Type.
Discover more tips & tricks
Keep your skin happy
See all articles