frizzy hair
7 Styling Tips For Thick Hair
Helping you care for all of that hair.
January 27, 2021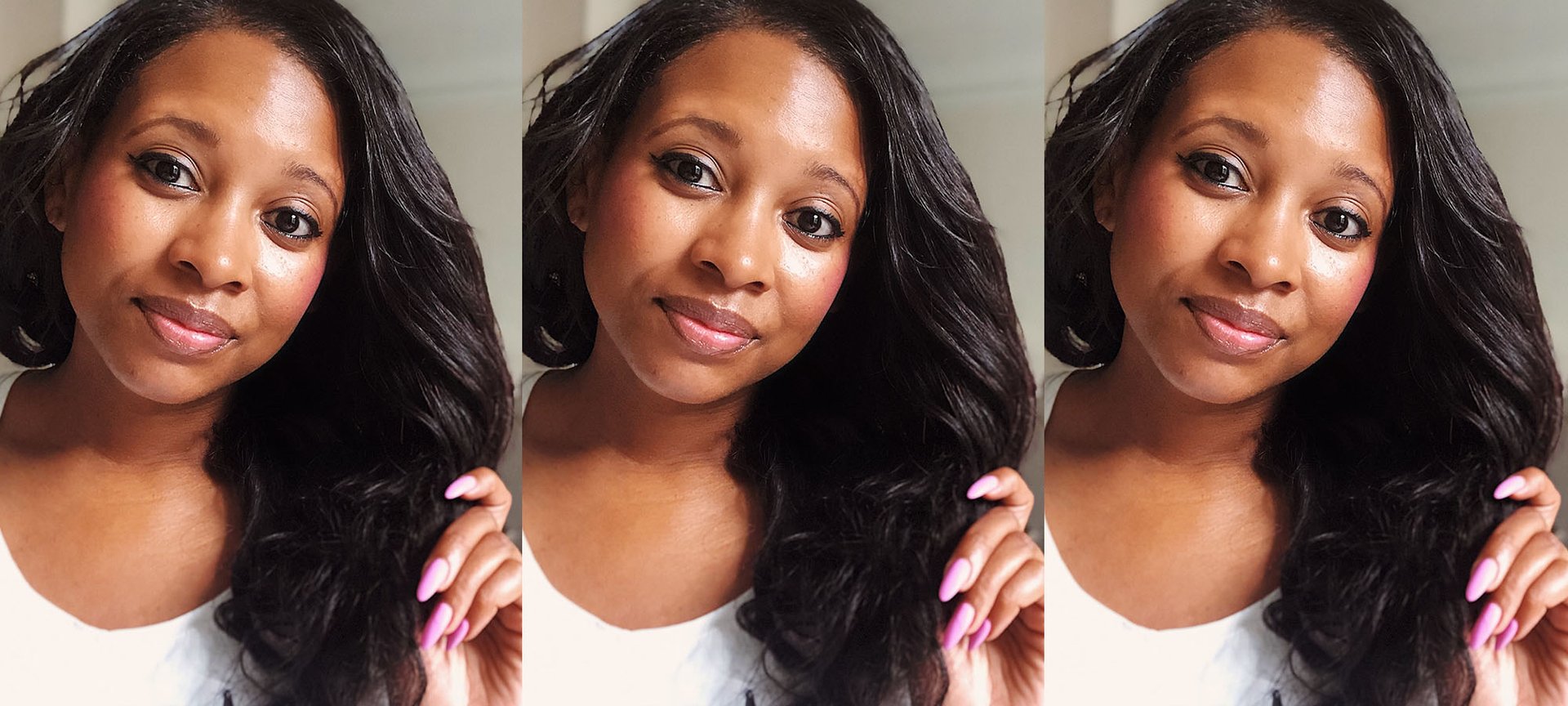 Big hair is always in style but for some people with thick hair — it's not always glitz and glam. More hair means more work and thick hair can have the tendency to get poofy and frizzy, leaving you longing for a sleeker look. Luckily, we've got some solutions that can help you manage your thick hair so that you can transform it into various styles you love. From choosing the best hair care products for thick hair to styling your hair in a way that makes your mane more tamed, here's what you need to know.

1. Choose The Right Shampoo And Conditioner
The first step to managing thick hair starts with the products you apply. Choose a shampoo and conditioner that will help the hair look and feel smoother. The L'Oréal Paris EverPure Frizz-Defy ShampooSulfate-Free Frizz Defy Shampoo With Marula Oil and L'Oréal Paris EverPure Sulfate-Free Frizz-Defy Conditioner can help provide long-lasting frizz control thanks to its nourishing ingredients, such as marula oil, which helps to moisturize and hydrate dry, frizzy hair.


Editor's Tip: Be sure to steer clear of volumizing shampoos and conditioners since these can make your hair look even bigger.

2. Wash Your Hair In Cool Water
Hot water is not exactly your hair's best friend—thick hair or not. Hot water can strip your hair of essential oils, leaving it feeling dry and looking dull. This can lead to the appearance of frizz, which can make thick hair look even bigger.
Cooler water temperatures will help keep your hair cuticles sealed, in turn making your hair look healthier and stronger. So, the next time you hop into the shower, make sure to do a lukewarm rinse at the end of your hair wash routine.

3. Add A Hair Treatment To Your Routine
If your thick hair tends to feel rough, incorporate a hair treatment, like the L'Oréal Paris Elvive 8 Second Wonder Water Lamellar Hair Treatment, into your weekly hair care routine. Rough hair can look frizzy and poofy, so keep your thick hair nourished with this fast-working hair treatment. Its formula includes wheat proteins that help retain moisture in the hair, making it less prone to dryness. It will leave your strands silkier, shinier, and healthier-looking in just eight seconds. Use two to three times a week on wet hair after shampooing, massage for eight seconds then rinse thoroughly.

4. Apply Hair Cream Before Blow-Drying
To keep that perfect blow-drying look and fight humidity, using a hair cream or oil can help control your hair and keep it in place. Before blow-drying, apply the L'Oréal Paris Elvive Extraordinary Oil Treatment, which can help provide long-lasting frizz control and heat protection. Apply it to damp hair, then blow-dry for a sleek look.
Editor's Tip: In general, shop for hair styling products that can give your hair a sleek finish, since this can help prevent thick hair from looking too voluminous.
5. Use A Leave-In Or A Serum
A styling serum can help to add shine to your strands and make your hair look slick. To keep your thick hair how you desire, reach for the L'Oréal Paris Elvive Dream Lengths Frizz Killer Serum Leave-In, which can help soften, tame, and define hair for shiny, polished frizz-free strands. If you're working with curly hair, turn your attention to the L'Oréal Paris Elvive Dream Lengths Super Curls Cream Leave-In. This conditioner deeply nourishes and defines your hair for soft and bouncy curls and waves.

6. Try Flat Ironing Your Hair
Flat ironing your hair can leave it looking smooth and sleek—and less thick than it really is. To get the best results with your flat iron, always make sure to straighten your hair when it's fully dry. Your hair is most fragile when it's wet, and flat ironing wet hair could lead to damage. Make sure you apply a heat protectant, like the L'Oréal Paris Elvive Dream Lengths Heat Slayer Pre-Iron Spray Leave-In, before reaching for your flat iron and use it on the lowest heat setting to prevent damage.


If hot tools aren't your thing there are also non-heat intensive solutions you can try, such as keratin treatments or silk presses (for the natural hair lovers).

7. Get A Haircut
You can also ask for layers to keep your hair in a more manageable style. A graduated bob or long layers are two of the best haircuts for thick hair. Before your hairstylist starts cutting away, go in for a consultation and express your thick hair concerns so that they can determine which haircut will please you the most and offer you the best results.
Next: 7 Tips To Get Poof-Free Fluffy Hair

Edited and Photographed by: Lauren Paige Richeson
Discover more tips & tricks
Keep your skin happy
See all articles
Shop Featured Hair Care products
Discover More