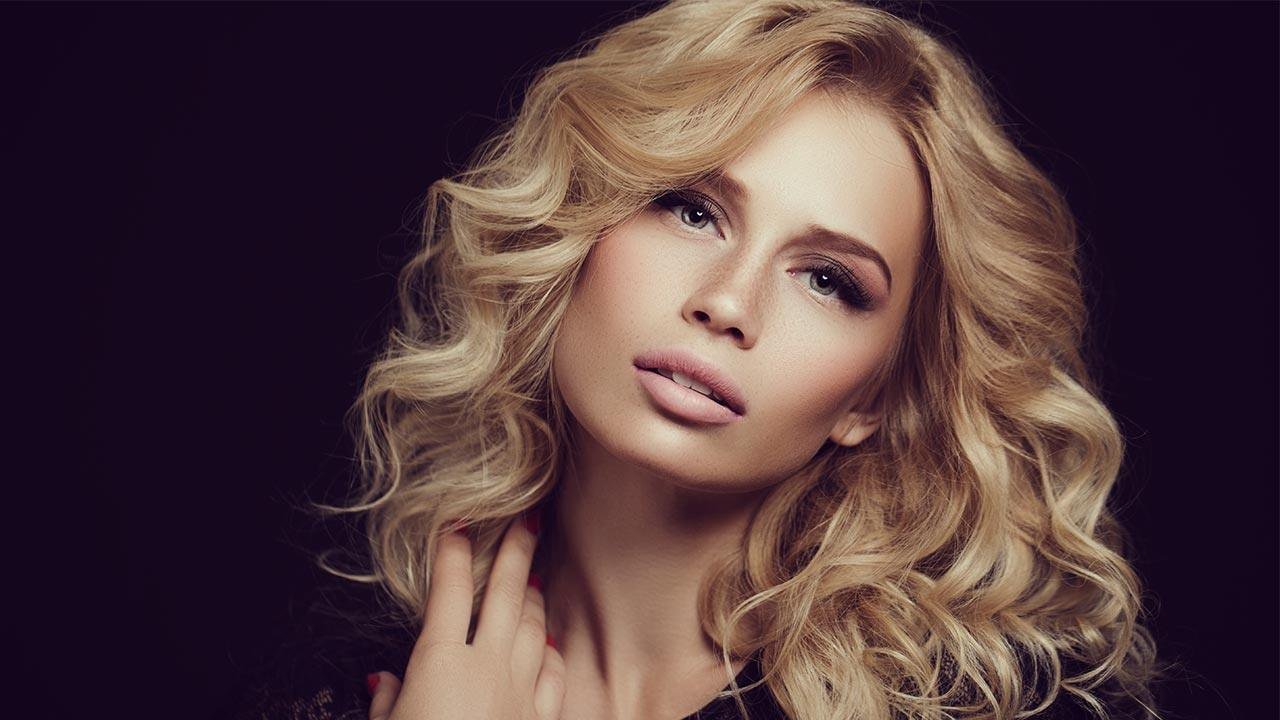 dry hair
The Secret to Getting Salon-Gorgeous Hair (at Home!)
Nothing beats the look of your hair after a salon visit—it's shiny, bouncy and full of life. Now, there's a way to capture the same beautiful look at home. For centuries, women have had identical results with the help of a secret ingredient— oil. And there's a reason: It works!
Hair oils are naturally rich in essential fatty acids, which help repair and rejuvenate strands and skin cells. And incredibly, oils have the unique ability to both cleanse and condition by breaking down dirt and residue while also deeply penetrating the hair fiber to nourish the cuticle.
A common myth is that oily scalps will become greasy if treated with hair oil. When supplied in a light and quick-absorbing formulation, fine oil can actually help balance an oily scalp so that it produces less sebum. Over-washing and using abrasive cleansers in an effort to get rid of oils can strip the scalp of moisture, causing it to react by over-producing the very grease that you may be trying to take away.
Not unlike dating, the key is to find your perfect oil match. L'Oréal Paris OleoTherapy Sulfate-Free System contains a blend of six flower oils that are not only shown to dramatically restore strands, but also indulge your senses with calming aromatherapy. Argan oil, chamomile oil, gardenia oil, lotus oil, rose oil and flaxseed oil all merge together to intensively treat hair in a light blend that won't weigh strands down. And the sulfate-free formula offers extra gentle cleansing.
Argan oil is extracted from the kernels of the tree that is native to Morocco, while chamomile, rose and gardenia oils come from flowers that are known for their soothing properties. Lotus oil is derived from the ancient healing lotus flower, and flaxseed oil is rich in the fatty acids that make up beautiful hair.
The Oil-Infused Shampoo contains 25 times more natural oil than traditional shampoos and is sulfate-free to ensure gentle cleansing for damaged and dry hair. The Oil-Infused Conditioner is chock-full of fatty acids and works in just one to two minutes in the shower to provide smoothness and shine.
For hair that truly needs the next level of care or is relaxed, oil benefits become even more intense when coupled with heat. The warmth allows the oil to absorb even more deeply, helping to prevent brittle dryness and the resulting breakage that can plague overworked hair. Hot oil treatments are most effective when done on a weekly basis.
OleoTherapy Self-Heating Hot Oil comes in ampoules that instantly heat up to the ideal temperature to nourish damaged and relaxed hair. This warm and relaxing hot oil treatment works best when massaged into the scalp and hair after cleansing and conditioning, and is allowed to sit for up to three minutes before rinsing out thoroughly.
OleoTherapy Perfecting Oil Essence is a light leave-in product that brings the restorative moisture of oil to your final styling steps, and the Deep Recovery Mask is a unique nourishing balm that can be used as a weekly treatment to help rev up dull, damaged hair.
The healing benefits are endless, and you may even find that other areas—like your hands—feel softer after using them to apply products to your hair. Botanical oils are truly one of Mother Nature's best beauty secrets, and with L'Oréal Paris OleoTherapy Sulfate-Free System, you can experience the rejuvenation right in your own bathroom.
Discover more tips & tricks
Keep your skin happy
See all articles
Shop Featured Hair Care products
Discover More