all hair types
Does Your Scalp Routine Need a Serum?
November 13, 2020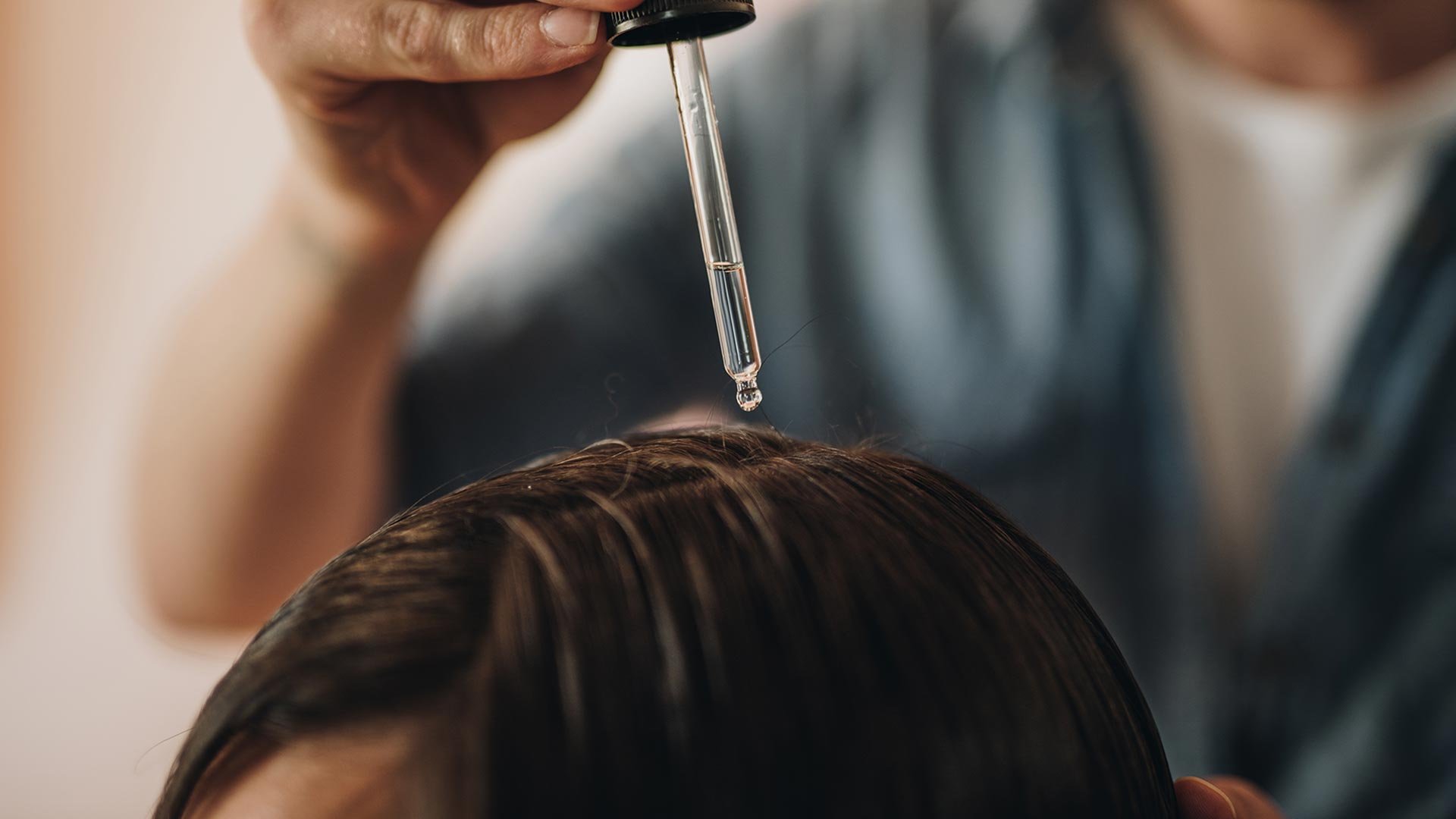 A few years ago, your skin care routine may have been as simple as using cleanser and moisturizer. Now, you take caring for your complexion to the next level by folding serums and oils into your routine, too. The same thing is about to happen to your scalp routine. Sure, you use a shampoo and conditioner, but it won't be long before you're wondering how you can elevate things further...perhaps with a scalp serum. If it's what's good for the skin on your face, why not the skin on your head? Here, we're filling you in on what scalp serums do and whether you need one in your routine.
What Does Scalp Serum Do?
If you're considering adding a scalp serum to your hair care routine, the first thing you need to know is why you would want to. Scalp serums are meant to hydrate the skin beneath your hair, making them an increasingly popular solution for dry scalps.
While a serum for your scalp may provide similar benefits to other hair treatments and scalp moisturizers already in your routine, the difference is, they're made with concentrated ingredients. Just like skin serums, they're a more targeted treatment to help address specific concerns. Besides dryness, there are scalp serums that help with dandruff and thinning hair, among other issues.
What's The Difference Between a Hair and Scalp Serum?
What sets hair and scalp serums apart from one another is simple: one focuses on your hair and one focuses on the skin of your scalp. With that said, you may find some hair serums that serve double duty. Hair serums are often meant to be applied only from mid-lengths to ends—to avoid greasy roots—but there are some that can be used on your scalp as well. If you already have a serum in your arsenal, check the instructions to see if it could benefit your scalp in addition to your strands.
How Do You Use a Scalp Serum?
Once you have a scalp serum, putting it to use shouldn't be a problem. It will, however, depend on the product you're using. Much like other hair treatments, some can be applied when your hair is dry, while others are meant to be used in the shower. Regardless of which is the case for your serum, you'll want to start with clean hair. Hop in the shower and shampoo and condition as you normally would. We like to use a scalp detox duo, like L'Oréal Paris EverPure Sulfate Free Scalp Care + Detox Shampoo and L'Oréal Paris EverPure Sulfate Free Scalp Care + Detox Conditioner, for this step.
After rinsing out your conditioner, dry your hair completely or only wring the excess water out, depending on whether your serum works best on dry or damp hair. Once your hair is in the right state, apply a few drops to your scalp. To really upgrade your routine, give yourself a scalp massage to help work the serum in. You can use your hands or a scalp massager; either way, take your time and relax.
You can also use a comb to separate your hair and make sure you're applying the serum all over. Keep in mind, however, that you don't need a ton of product. Apply it sparingly and keep massaging to reach different spots.
When you're satisfied with your application, don't wash the serum off. Think of it as a leave-in for your scalp or simply consider its skin care counterpart: You don't cleanse after applying a face serum either.
Repeat this process a few times a week or as recommended for the particular product you're using. Generally, we like to make using a scalp serum part of a full self-care session and use them on the same days we take the time to use a hair mask and face mask, which tends to be two to three times per week.
2 Tips For Your Dry Scalp Routine
Using a scalp serum is one tip to try if you're dealing with dryness, but we have more where that came from.
1. Exfoliate your scalp. More and more, people have started to recognize that your scalp is an extension of your skin and deserves the same treatment. So, just like your scalp can benefit from a serum, it could use an exfoliating session, too. After all, think about how important exfoliating the rest of your skin is. Skipping this skin care step can result in buildup and flaking. For a dry scalp, try using a scalp scrub a couple of times each week before you shampoo.
2. Turn down the temperature. Steaming hot showers can be comforting, but they aren't doing your skin, hair, or scalp any favors. In fact, hot H2O can be drying, which is the last thing you need. Instead of cranking the heat all the way up, shower and wash your hair in water that's lukewarm.
Next: Our Hair Length Chart: Understanding Hair Length and Type
{ "@context": "https://schema.org/", "@type": "WebPage", "speakable": { "@type": "SpeakableSpecification", "cssSelector": ["speakable-content"] }, "url": "https://www.lorealparisusa.com/beauty-magazine/hair-care/all-hair-types/scalp-serum" }
Discover more tips & tricks
See all articles
Shop Featured Hair Care products
Discover More
{ "@context": "http://schema.org", "@type": "BreadcrumbList", "itemListElement": [ { "@type":"ListItem", "position": 1, "item": { "@id": "/", "name": "Home" } } , { "@type":"ListItem", "position": 2, "item": { "@id": "https://www.lorealparisusa.com/beauty-magazine", "name": "Beauty Magazine" } } , { "@type":"ListItem", "position": 3, "item": { "@id": "https://www.lorealparisusa.com/beauty-magazine/hair-care", "name": "All Things Healthy Hair" } } , { "@type":"ListItem", "position": 4, "item": { "@id": "https://www.lorealparisusa.com/beauty-magazine/hair-care/all-hair-types", "name": "All Hair Types" } } , { "@type":"ListItem", "position": 5, "item": { "@id": "https://www.lorealparisusa.com/beauty-magazine/hair-care/all-hair-types/scalp-serum", "name": "scalp-serum" } } ] }