long hairstyles
How To Understand Hair Length And Type
Embrace your mane.
July 18, 2019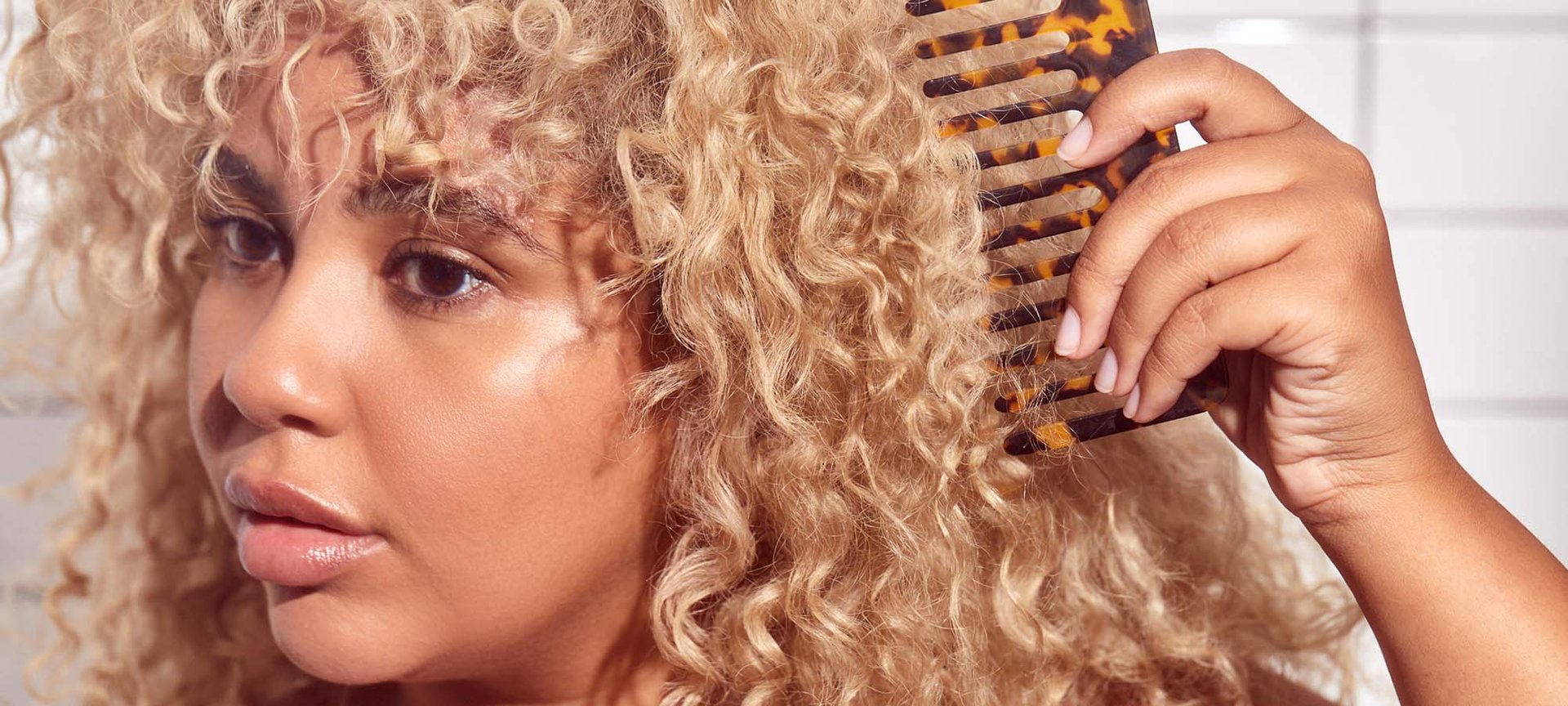 It's safe to assume that we've all wanted luscious locks at one point or another. The truth of the matter is growing your hair out is easier said than done— especially when you've tried every trick in the book. The key to growing your hair faster is taking your hair type into consideration. The type of hair you have plays a huge role in your hair length—or at least how long it appears to be. To help you learn all there is to know about how hair type affects hair length, we've created a hair length chart. Keep reading, because we're schooling you on how to understand it so that you're equipped with everything you need to know in order to achieve those lovely lengths you're after.

Understanding Hair Length And Type
Like we mentioned above, your hair type directly influences how long your hair appears. There's simple logic behind this, so allow us to explain. Think of a long piece of ribbon. If you hold that ribbon straight, you'll easily see its length in its entirety. However, if you roll, ball or fold that same ribbon, it'll appear shorter, even though the actual length of the ribbon hasn't changed. The same concept can be applied to your hair.
If you have straight hair your hair will appear its actual length. This is because there are no curls in your mane, resulting in strands that hang straight.
If you have wavy hair your hair may appear a tad shorter than it actually is. Because your hair texture has more bends and kinks, your hair will look a little shorter than straight hair with the same hair length.
If you have curly hair your hair will appear an inch or two shorter than it actually is since you have tighter kinks and coils throughout your mane. This means if you have 12 inches of length, your hair will fall about an inch or two higher than that.

How To Use A Hair Length Chart
Our hair length chart displays what we explained above in an easy-to-understand visual. We love using a hair length chart to get an idea of how a certain hair length will look with a particular hair texture. This way, when you get a haircut and say you want a certain number of inches cut, you'll have a better idea of what that will actually look like.

3 Questions To Ask Yourself Before Cutting Your Hair
Now that you know more about hair length and type, you're more prepared to make the chop. With that said, getting a good cut goes beyond understanding your length. To really prepare yourself for your next haircut, be sure to also ask yourself the following three questions.

Question #1: Have You Tested Out The Length?
While a classic lob may seem like the perfect way to switch up your 'do, it's important to know what to expect. Have you tried the haircut before? Have you ever cut your hair to a similar length? If not, consider trying on a wig or using a hair changing app to see what you really think of that length before you head to the salon.

Question #2: What Is Your Hair Texture?
Now that you know more about hair texture and how it plays a role in how long your hair appears, you can consider your next chop more thoughtfully. Rather than asking for a number of inches taken off, it might be more helpful to show the hairstylist where you'd like your length to end.

Question #3: What Is Your Face Shape?
Your hair type isn't the only important thing to keep in mind when considering a chop—your face shape also plays a role! Certain haircuts are more flattering on round faces than square faces, and so on. Curious as to what your haircut match is? Here are The Best Haircuts for Every Face Shape.
Next: What Exactly Is Hair Made Of?
Photography: Chaunte Vaughn, Senior Art Direction: Melissa San Vicente-Landestoy, Senior Visual Designer: Hannah Packer, Associate Creative Producer: Becca Solovay, Makeup Artist: Jonet Williamson, Hair Stylist: Akihisa Yamaguchi, Wardrobe Assistant: Victoria Ochoa, Digital Tech: Kyle Thompson, Model: AnnChristine Velazquez
{ "@context": "https://schema.org/", "@type": "WebPage", "speakable": { "@type": "SpeakableSpecification", "cssSelector": ["speakable-content"] }, "url": "https://www.lorealparisusa.com/beauty-magazine/hair-style/long-hairstyles/hair-length-chart" }
Discover more tips & tricks
See all articles
Improve your routine
Show your new look more love:
makeup
{ "@context": "http://schema.org", "@type": "BreadcrumbList", "itemListElement": [ { "@type":"ListItem", "position": 1, "item": { "@id": "/", "name": "Home" } } , { "@type":"ListItem", "position": 2, "item": { "@id": "https://www.lorealparisusa.com/beauty-magazine", "name": "Beauty Magazine" } } , { "@type":"ListItem", "position": 3, "item": { "@id": "https://www.lorealparisusa.com/beauty-magazine/hair-style", "name": "Find Your Next Hot Look" } } , { "@type":"ListItem", "position": 4, "item": { "@id": "https://www.lorealparisusa.com/beauty-magazine/hair-style/long-hairstyles", "name": "Long Hairstyles" } } , { "@type":"ListItem", "position": 5, "item": { "@id": "https://www.lorealparisusa.com/beauty-magazine/hair-style/long-hairstyles/hair-length-chart", "name": "hair-length-chart" } } ] }