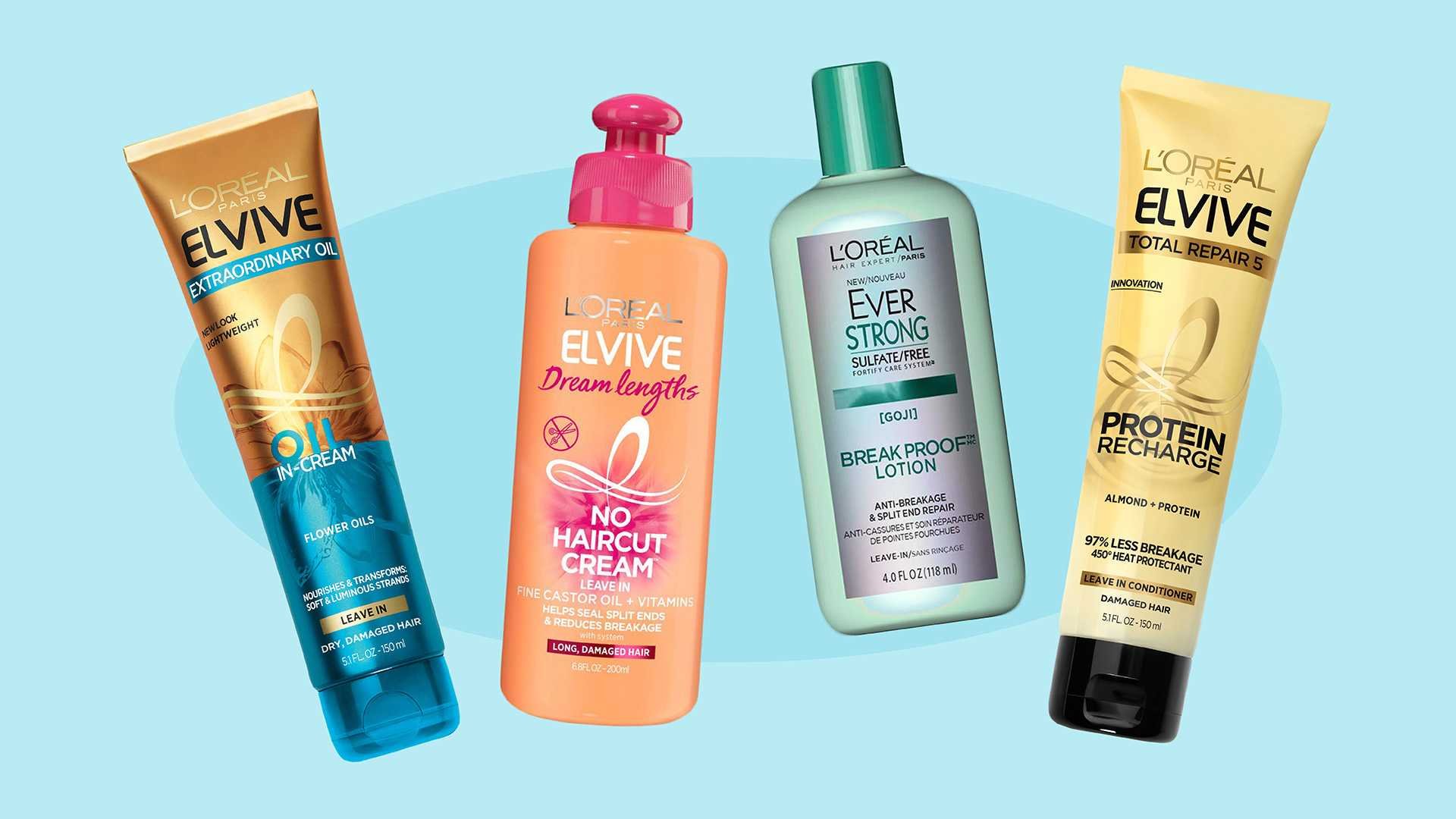 all hair types
How to Use Leave-In Conditioner For Your Hair Type
Conditioner is one of our beloved wash day hair products for a very important reason. It will leave your hair super soft and nourished. But, if you feel like your hair still needs a little extra loving after washing, a leave-in hair conditioner can be the key. And if you have curly or coily hair, it's often a downright must. Leave-in conditioner can benefit just about any hair type, as it can help add moisture and make it easier to style your hair. Keep reading to learn more about what type of leave-in conditioner might be best for your strands and get the scoop on our favorite drugstore leave-in conditioners for different hair types.
How Do You Pick A Leave-In Conditioner?
When it comes to shopping for a leave-in conditioner, look for one that's formulated to address your specific hair care concerns and hair type. Check out the hair types below to see what can work best for you.
If You Have Straight Hair:
Straight hair can range from fine to coarse in texture and either be thick or thin. And these hair types look amazing when sleek, smooth and frizz-free. Try using the L'Oréal Paris Elvive Dream Lengths No Haircut Cream Leave In Conditioner. It has a blend of castor oil for eliminating frizz and sealing split ends and vitamins B3 and B5 to help your hair grow longer and healthier. It also includes 450-degree heat protection, so it's best to apply it before picking up your hot tools. Comb through your hair before and after using the product to make sure you won't have to deal with any tangles or knots later on.
Editor's Tip: It's best to apply this leave-in conditioner to damp hair so that the product can be properly absorbed into your stands.
If You Have Curly Hair:
Curly hair types are more prone to dryness, frizz, and breakage due to their fragile hair pattern, so to keep your curls as healthy and strong use a leave-in conditioner frequently throughout the week—especially if you style it with heat every day. Take your pick from our favorites. We love the L'Oréal Paris Elvive Total Repair 5 Protein Recharge Treatment for its multi-tasking abilities. It works to increase the strength and flexibility of your strands with continued use. The protein treatment also helps to prevent five major components of hair damage including split ends, weakness, rough texture, dull tone, and dehydration. Looking for length retention? Grab L'Oréal Paris Elvive Dream Lengths Super Curls Cream Leave-In to nourish your curls daily and promote hair growth.
Editor's Tip: Applying a leave-in conditioner at night will help you get soft and healthy-looking hair the next morning. Try applying some in the p.m. and then wrapping your hair properly before going to bed.
If You Have Wavy Hair:
Somewhere between straight and curly hair, wavy hair is most prone to frizziness and falling flat, so you'll want to look for ways you can add volume and also keep it smooth. Try using the L'Oréal Paris EverStrong Break Proof Lotion which has a lightweight formula (so it won't weigh down your hair) and helps revive shine. Its ingredients include Goji berry, which helps to strengthen fragile hair and keep your strands from getting frizzy. For best results, towel dry your wavy hair first and then apply as much product as you need using your fingers to comb it through your hair.
Editor's Tip: Try to stay away from using too many products–it can weigh down your hair, causing you to lose volume and definition.
If You Have Coily or Afro-Textured Hair:
Coily and Afro-textured hair are also curly and are no strangers to shrinkage and breakage because of the small tight zig-zag shaped curls they're made up of. We recommend using a leave-in conditioner that includes nourishing ingredients that will add moisture to your hair and help keep it soft. Hair prone to dryness? Try using the L'Oréal Paris Elvive Extraordinary Oil-in-Cream during your next wash day routine. Its ultra-lightweight formula won't weigh down your coils, so they'll look bouncy. It also includes coconut oil, which moisturizes so your hair looks nourished and offers great slip, making your tight curls easy to detangle.
Editor's Tip: Apply a generous amount of conditioner on damp hair and run a brush through your hair for even distribution. You can also apply to dry hair between washes as a quick way to smooth it out and add much-needed moisture.
Now that you know which leave-in conditioner is best for your hair type, it's time to move on to the next important hair care step—deep conditioning. Deep conditioning is another way you can take care of your hair to help it look and feel its best every day.
Next: How To Use Deep Conditioner Treatments
Discover more tips & tricks
Keep your skin happy
See all articles
Shop Featured Hair Care products
Discover More