all hair types
5 Hair Hacks to Get Out the Door Faster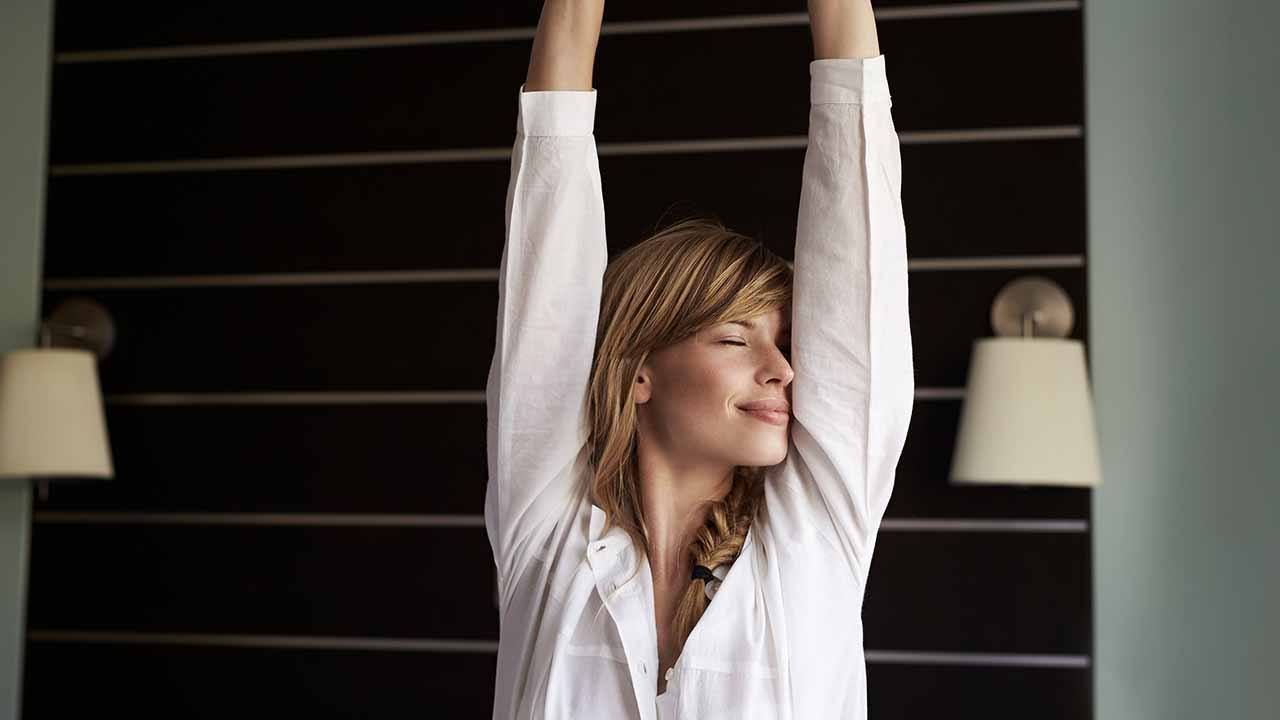 When it comes to how much effort you can expend on your hair, not every day is the same. Somedays you're happy to wake up early and commit a chunk of time to hair straightening and creating hairstyles. Other days, not so much. You know the days we're talking about, the ones where you just need to sleep in a little longer, pressing snooze until you can't possibly stay in bed for another minute and still make it into work on time. But of course, you can't leave home with your totally a mess, even if it means getting more sleep. Thankfully, there are ways to have the best of both worlds—more sleep and a perfectly (or perfect enough) coiffed 'do, while still managing to leave on time. With a few handy hair hacks, you can be up and ready to go in no time. Want to find out how, exactly? Read on for five beauty tips as well as hair care product recommendations that can help you get you out the door faster.
Hair Hack #1: Wash Your Hair at Night
Are you used to showering in the morning? Well, one of the easiest ways to speed up your a.m. routine is to switch to showering at night. Not only will you be able to save yourself all the time you'd normally spend in the shower but you also won't have to deal with drying your hair. Convinced? That's what we thought! Before bed, hop into the shower to cleanse and condition your hair with the L'Oréal Paris EverPure Volume Shampoo and L'Oréal Paris EverPure Volume Conditioner. After washing your hair and throwing on your coziest PJs, you'll be able to rest easy knowing you don't have to wake up extra early for a shower.
Editor's tip: Really struggling with the idea of not having 100 percent fresh hair in the morning? Introduce a dry shampoo, like the L'Oréal Paris Elvive Extraordinary Clay Dry Shampoo, into your routine and you won't have to worry.
Hair Hack #2: Sleep in Braids
Guess what? You can speed up your beauty routine—while you sleep! Before bed, quickly put your hair into a braid (or multiple braids, if you want tighter waves). After sleeping all night with your hair braided, wake up and remove the braid(s). Comb your fingers through your hair and you'll be left with beachy waves, no extra effort required.
Hair Hack #3: Speed Up Your Blowout
There's nothing not to love about how good a blowout looks, but the same can't be said for how long they take. After all, that's one of the reasons you may want to consider washing—and drying—your hair at night. However, if you just can't pass up breaking out your blow-dryer in the morning, there's a way to expedite the process. While your hair is damp, spritz with the L'Oréal Paris Advanced Hairstyle BLOW DRY IT Quick Dry Primer Spray, which can help cut down on dry time. After spraying your strands, blow dry as per usual and you'll be finished in no time.
Hair Hack #4: Embrace Your Natural Texture
We love heat tools, from curling irons to flat irons, but using them can tack quite a bit of extra time onto your morning routine. If saving time is your priority, you may want to take a break and consider going heat-free in the a.m. Don't worry, you won't have to compromise on having an amazing hair style. You can embrace your natural texture and rock wavy hair by using the L'Oréal Paris Advanced Hairstyle AIR DRY IT Wave Swept Spray. We promise, your hair will look just as good as when you create waves with your favorite heat tool, in a fraction of the time.
Hair Hack #5: When All Else Fails, Wear a Messy Bun
Sometimes, it can be way faster to toss your hair into a bun than to try and wear it down. If you can only spare a minute for hair styling, a messy bun will be your BFF. Seriously, with a little practice you can have your hair up and out of your face in 15 seconds flat. Ready to give it a try? Gather all of your hair in a ponytail and twist the pony from its base all the way to the end. When you've formed a spiral of sorts, wrap it around the ponytails base to form a bun. (Don't bother to strive for perfection, remember this a messy hair style!) Secure a hair elastic around the bun—and that's it.
Want to give your skin care routine the same treatment? Here are 4 Ways to Speed Up Your Morning Skin Care Routine.
Discover more tips & tricks
Keep your skin happy
See all articles
Shop Featured Hair Care products
Discover More