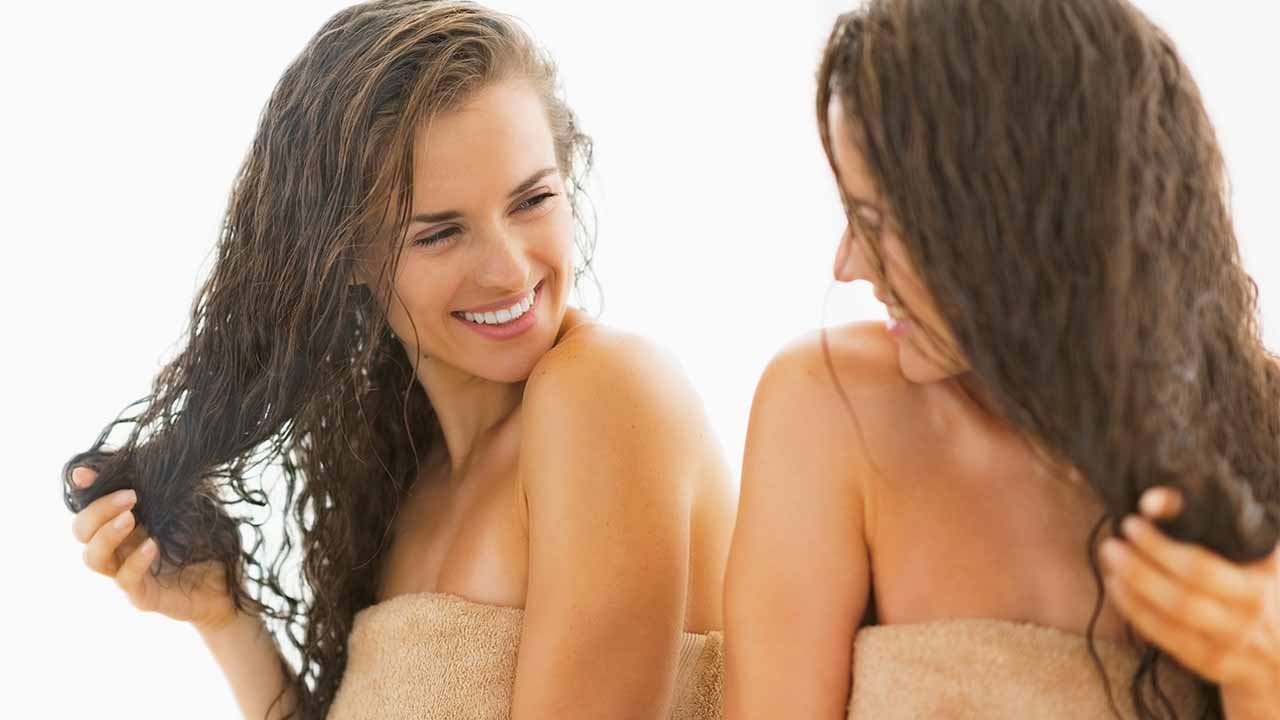 all hair types
How Your Favorite Skin Care Trends Translate to Hair Care
Trends tend not to stay in one place. Which makes sense, they're supposed to be forever changing and evolving. What's popular in fashion one minute will have trickled into beauty the next, while what's popular in home decor eventually makes its way into fashion, etc. Of course, trends aren't limited to hopping from one industry to another. They also shift between categories within the same industry. If you have your finger on the pulse of the beauty industry, you may have already noticed that as of late, beauty trends have been consistently crossing over from skin care into hair care. While that doesn't mean you should start washing your hair with a facial cleanser or replacing conditioner with moisturizer, it does mean there are new trends in the world of hair care to take note of. Want to be in the loop? Here are four skin care trends that you can translate into your hair care routine.
Trend #1: Sheet Masks
Masks—of both the face and hair variety—have long been a staple in the skin care and hair care worlds. But it's only recently that sheet masks in particular have become not only a skin care product but an option for taking care of your tresses. Pop one on while you're in the shower and the combination of the mask and the steam will be a real treat for your hair.
Try the L'Oréal Paris EverPure Deep Moisture Hair Sheet Mask, which is meant for dry hair, or the L'Oréal Paris EverPure Intense Repair Hair Sheet Mask, which is meant for damaged hair. Both hair sheet masks are sulfate-free and, even better, work their magic in just five minutes. To use, hop into the shower and shampoo your strands as per usual. After rinsing out the shampoo, twist and wrap hair into the mask and secure with the provided sticker. Gently massage to coat hair and carry on with your shower for five minutes. Then, you're free to remove and rinse.
Trend #2: Oils
There once was a time where everyone was afraid to let oil anywhere near their face, but those days are in the distant past. Nowadays, cleansing oils and facial oils are a staple in many skin care routines. Similarly, the idea of applying oil to your hair, especially if you have a tendency towards greasy roots, can be seriously scary. But hair oils have quickly risen in popularity thanks to their ability to provide shine and nourishment to dry hair.
Try the L'Oréal Paris Elvive Extraordinary Oil Treatment, which is formulated with flower oils to transform dry strands for a head of hair that's nourished, silky, and shiny. To use, rub two drops between the palms of your hands and apply evenly through the lengths and ends of dry or wet hair. For a less liquid-y option, try the L'Oréal Paris Elvive Extraordinary Oil-in-Cream. The cream to oil formula instantly melts into dry hair as a finishing touch for any style.
Trend #3: Serums
As lengthier skin care regimens have risen in popularity, it's no surprise that serums of all kinds have gained a following at the same time. Just as it's no longer enough to only use a facial cleanser and moisturizer on your face, people are moving away from solely using shampoo and conditioner, which means there's room to add a serum into your hair care routine.
Try the L'Oréal Paris EverSleek Frizz Finish Oil-in-Serum, which counts for two trends—hair oils and hair serums. Formulated with argan oil and flower oils, the lightweight hair serum helps to tame frizz and flyaways, detangle and smooth, provide humidity protection, and leave hair with luminous shine and touchable softness. To use, apply 1-2 pumps evenly on damp or dry hair from mid-length to ends. Then, it's up to you whether you want to blow-dry or let hair air dry naturally.
Trend #4: Primers
Primers already fall somewhere in-between skin care and makeup, seeing as they smooth the appearance of your skin and help makeup last longer. If only they could serve as a way to prep your hair, too. The good news is, while you won't find a makeup primer that can prep your skin and hair at the same time, there are completely separate priming products that are meant for your hair. Just like your beloved makeup primer, a hair primer can serve as the first step in your styling routine, prepping your mane for the rest of your products.
Try the L'Oréal Paris Advanced Hairstyle BLOW DRY IT Quick Dry Primer Spray, which cuts down on blow dry time and protects hair from heat damage. To use, apply on clean, damp hair. Spray 6-8 inches away from hair. Blow-dry as usual.
Now you know how skin care influences hair care, but what about makeup? Here are 6 Makeup Products That Also Have Skin Care Benefits.
Discover more tips & tricks
Keep your skin happy
See all articles
Shop Featured Hair Care products
Discover More