all hair types
Dry Shampoo On Crochet Hair? It's Possible With Dream Lengths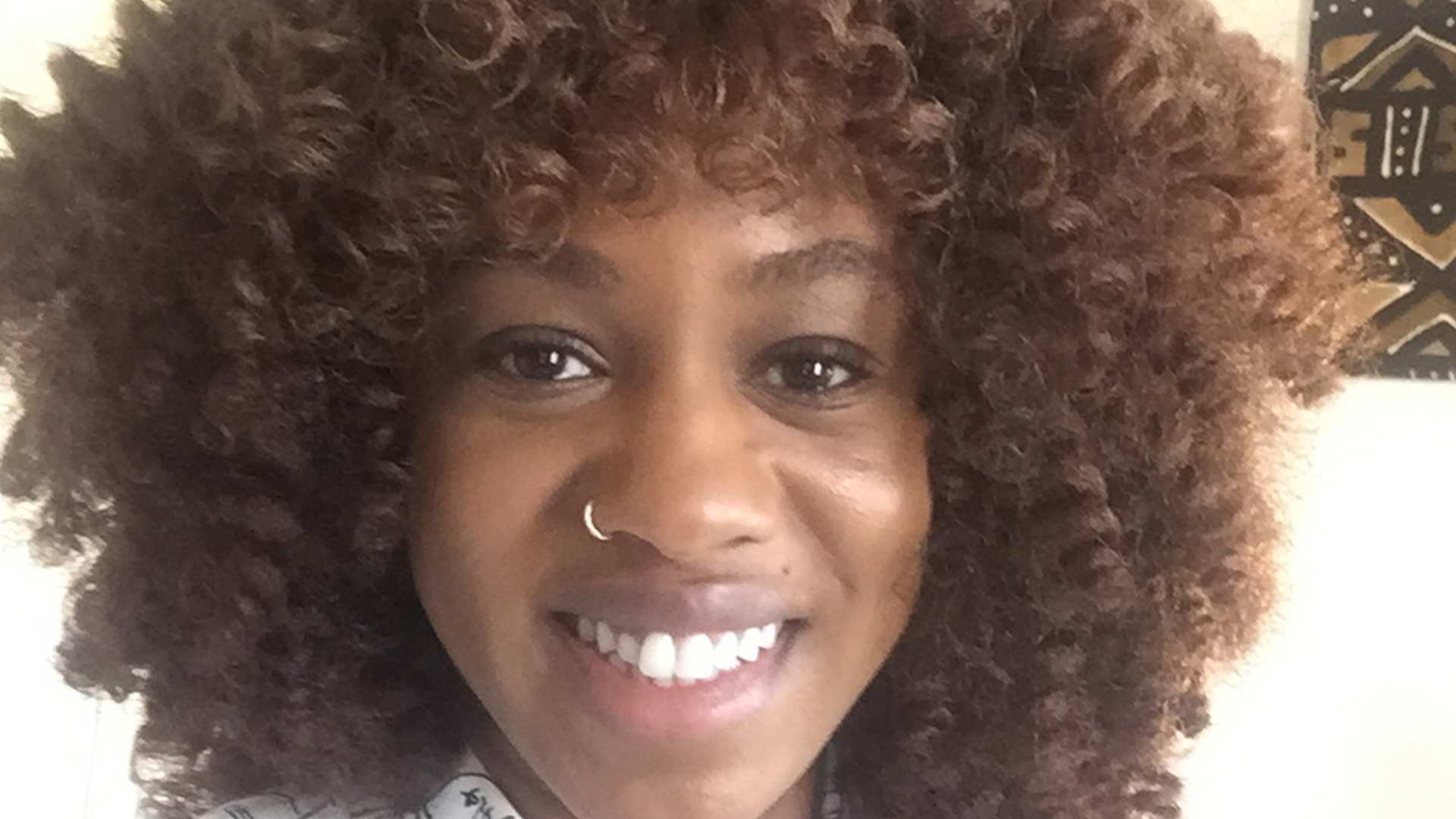 Protective hairstyles are a great way of preserving your own tresses when you want to take a break from styling your hair. They let you cut down on how much manipulating, stretching, brushing and heat styling you do and protective styles are the go-tos for easy shake-and-go polished looks when you don't have a ton of time to get ready. It's one of the reasons I gravitate towards them in the winter—I love the time they save me while getting ready.
Crochet protective styles grew in popularity because of their ability to give the same results as a sew-in weave, but without the damage that can come along with it. But like any other hairstyle, crochet hair needs to be cleaned regularly. I recently indulged in a protective crochet style and because of the type of hair I used, a simple wash day routine was not an option. Enter L'Oréal Paris Elvive Dream Lengths Air Volume Dry Shampoo—the answer to my between-wash long-wear protective style needs.
Keep reading to find out how this waterless shampoo helped me keep my hair fresh when I had a crochet hairstyle in for weeks.
First things first, if you're unfamiliar with crochet hair let's do a quick 101. Crochet is a technique used to add extensions to the hair while keeping the wearers actual hair tucked away. Crochet hair can come in box braids, curls, waves and straight styles and in several textures and colors. Like a sew-in, crochet hair involves cornrow braids as the base, and hair is looped (or crocheted) into the braids with a latch hook crochet needle (install experts can also do it with a variety of other tools, including bobby pins and hair beaders). You can wear a crochet style for up to four or six weeks if the quality of the hair allows it.
Now, six weeks is a long time to go without cleansing your hair, so I don't recommend it. But a full wash can be difficult if the integrity of the extensions will be compromised. L'Oréal Paris Elvive Dream Lengths Air Volume Dry Shampoo was the perfect refresher because it absorbed oils and product buildup from my scalp while giving my hair a clean feeling and pleasant smell. While dry shampoo isn't a replacement for any regular hair care routine, using it once or twice a week will ensure that your strands stay clean without being weighed down. The formula doesn't leave that powdery white residue that I get with many other dry shampoos, and it worked quickly on the roots and hair. Simply shake the can well, spray six to eight inches away from the hair and massage through thoroughly.
Air Volume Dry Shampoo was also great when my crochet style was falling flat after a couple of weeks. I simply flipped my curls over and sprayed directly in areas where I wanted to add body. Then I brushed the dry shampoo in and massaged it into the roots before flipping the hair back over and massaging at the roots again.
Because crochet styles are fed into braids, it was easy to get the dry shampoo between parts. So not only did it keep my crochet hair cleansed, it helped to remove excess oil and unwanted build-up from my hair underneath. Many under hair care products for weaves, wigs and crochet styles still need to be rinsed out with water, and therefore require adequate drying time. With Air Volume Dry Shampoo I was able to skip the rinsing and skip the drying, but get the cleansing and most importantly, get the polished look without sacrificing my entire day.
Next: 21 Crochet Braids Hairstyles That Will Bring On The Texture
Discover more tips & tricks
Keep your skin happy
See all articles
Shop Featured products
Discover More