all hair types
Chop, Chop: These Are the Best Fall Haircuts for Every Face Shape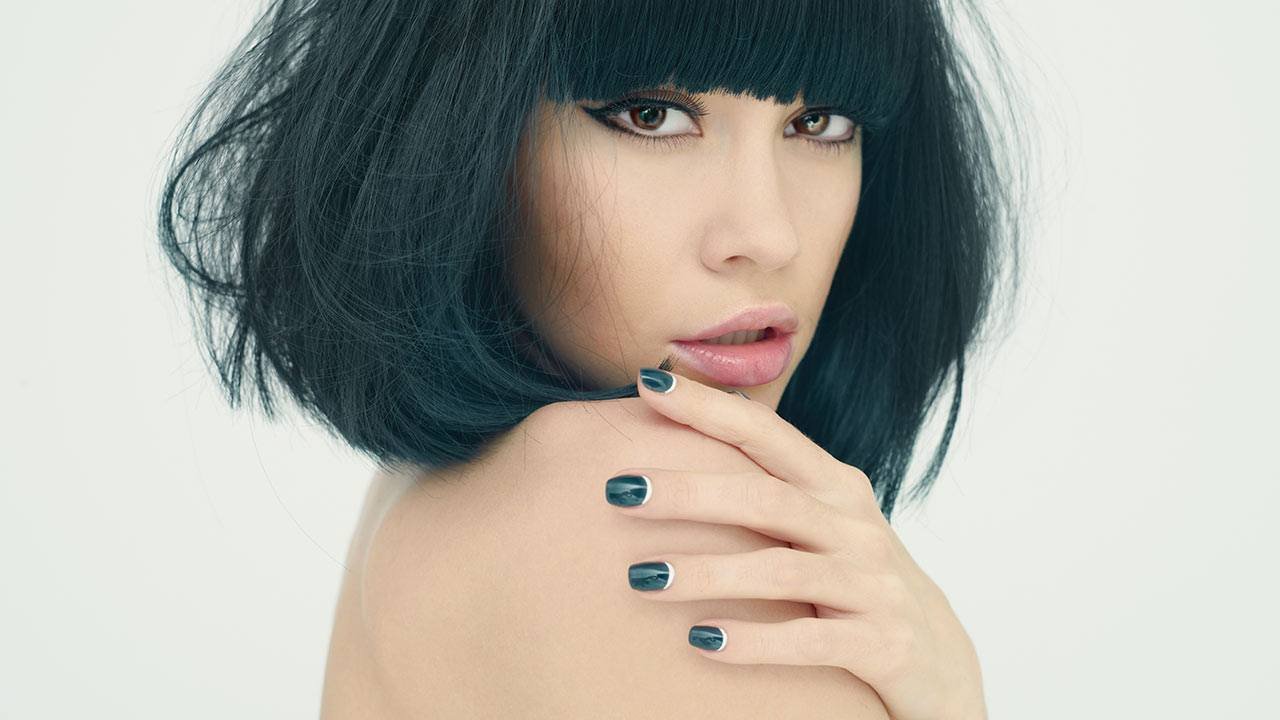 Just because you're flipping through a magazine and find a haircut you like doesn't necessarily mean it's the perfect haircut for you. What's going to work best on you depends on a lot more than what style suits your favorite celebrity. Namely, finding the right haircut is all about knowing what's best for your face shape. In fact, the haircut you choose can actually change how your face looks. Consider getting a haircut like contouring with your hair. Want to try a new haircut as the season changes from summer to fall? If you're not sure what suits your features best, don't worry—we're doing the leg work and sharing the best haircuts for every face shape. So, hit up the salon for a seasonal new 'do that totally flatters you.
How to Determine Your Face Shape
Now, obviously, you can't pick your very best haircut if you aren't even sure what kind of face shape you have. Here's how to determine yours:
You have a round face shape if… your face resembles a circle. Seriously simple. Round faces are also marked by full cheeks and a soft jaw line.
You have an oval face shape if… your face is longer than your cheekbones are wide, and your forehead is wider than your chin.
You have a long face shape if… your face shape is similar to an oval, just longer. Your forehead, cheekbones, and jaw should all be similar in size.
You have a square face shape if… your face is equal in length and width and has a prominent, angular jaw.
You have a heart face shape if… you have a wide forehead, strong cheekbones (yes, please!), and a small chin.
You have a diamond face shape if… your cheekbones are the widest point of your face, with your forehead and jawline being narrower.
Still not quite sure? Try this handy trick: Stand in front of a mirror and use a washable, dry erase marker to draw the outline of your face directly on the mirror. Looking at just the outline may make your shape easier to identify.
The Best Haircut for Your Face Shape
Once you're in the know about face shapes, it's time to find a haircut that's fit for yours.
If you have a round face shape… choose a haircut with long layers to slim the appearance of your face. When you style your new 'do, use a volumizing hairspray like the L'Oréal Paris Elnett Satin Hairspray Extra Strong Hold Volume, which will give your hair height and help balance your face shape further.
What to avoid: Just say no to bangs. You're trying to elongate your face, and they'll do just the opposite.
If you have an oval face shape… the world is your oyster. Basically, that means oval face shapes can sport almost any style. Try a short pixie cut that draws attention to the symmetry of your face—you might as well take advantage of that lucky bone structure.
What to avoid: Didn't you hear? Nothing's off the table for lucky, lucky you.
If you have a long face shape… you'll love how you look with a lob and side bangs. The longer take on a bob is not only trendy but also perfect for your face shape. As for side swept bangs, they'll aid in making your face seem shorter. When it's time to style, use the L'Oréal Paris Advanced Hairstyle AIR DRY IT Wave Swept Spray to create body that will add (temporary!) width.
What to avoid: Stay away from styles that are sleek and flat, as they'll only emphasize an oblong face.
If you have a square face shape… leave hair long, with wispy layers to soften the harsh angles of your face. To style, give your mane movement with a texturizing spray. Try the L'Oréal Paris Advanced Hairstyle Boost It Air-Blown Texture Mist for a lasting full-body air-blown look from root to tip.
What to avoid: Pass on anything that ends near your jawline, which can accentuate the sharp shape.
If you have a heart face shape… get bangs to hide a larger forehead, going for a flattering fringe. As for the rest of your locks, keep your cut above your shoulders to add width near your around your jaw.
What to avoid: Leave longer cuts in your past. Once you go too far below your jaw, you'll lose the benefits of a shorter style—which can correct the look of a narrow chin.
If you have a diamond face shape… pick a chin length bob; your cropped cut can offer the appearance of a fuller forehead and chin. After making the cut, wear your hair tucked behind your ears to show off strong cheekbones, because, why not?
What to avoid: Don't go too angular with your cut—your style should soften your features.
Want more face shape-specific tips? Check out our article, How to Find the Best Brow Definer for Every Face Shape.
Discover more tips & tricks
Keep your skin happy
See all articles
Shop Featured Hair Style products
Discover More