skin care essentials
5 Facial Serum Hacks to Upgrade Your Skin Care Routine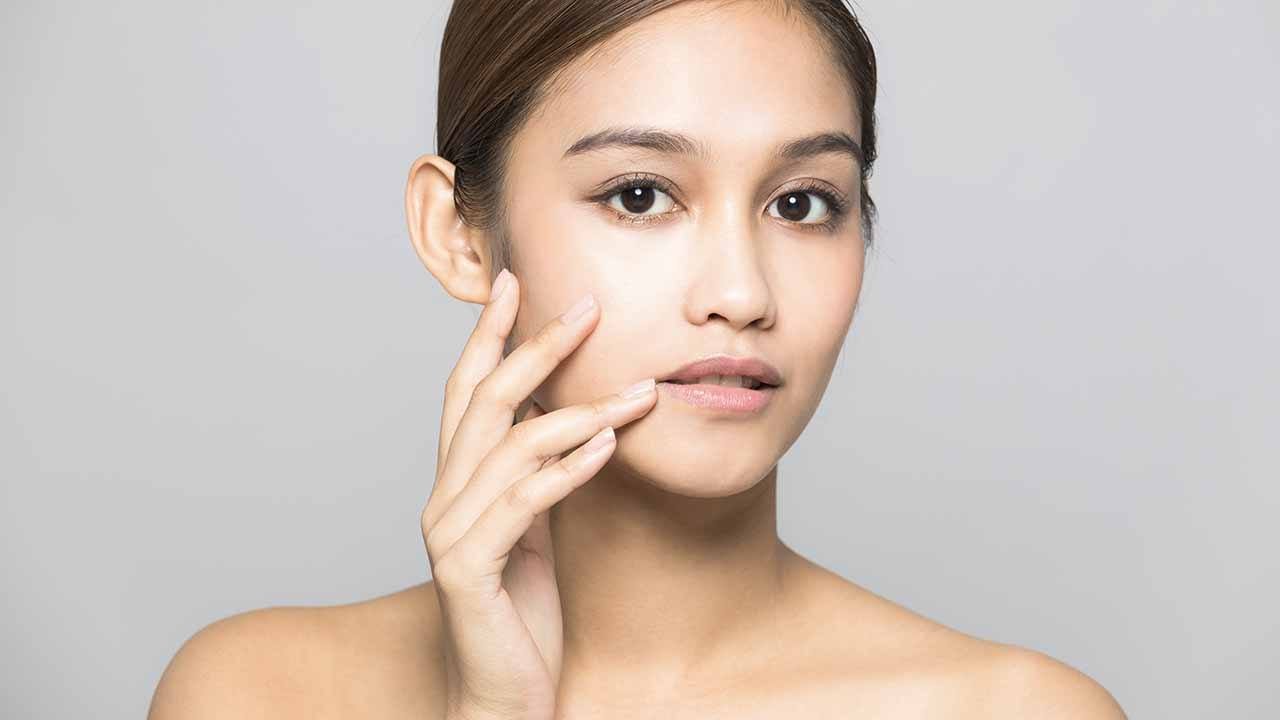 Regardless of your skin type, adding a facial serum to your skin care routine could very well be beneficial to how your complexion looks. The thing is, it isn't as easy as grabbing any serum from the skin care product aisle and slapping it on your face. It's important to know how, exactly, to use a facial serum as part of your everyday beauty regimen. OK, so maybe you have the basics down pat when it comes to using a facial serum—but it's time to take your skin care routine to the next level! Below, find five easy facial serum hacks, including how to pick the best facial serum for your skin care concerns.
facial SERUM HACK #1: CHOOSE ONE FORMULATED FOR YOUR SPECIFIC SKIN NEEDS
Ready to start using a facial serum? It's all about finding one that suits your skin's needs. Here, our best facial serum serum options for a variety of different skin types and concerns.
L'Oréal Paris Age Perfect Cell Renewal Golden Serum: Go for the gold! This facial serum for mature skin is formulated with golden micro-reflectors to help illuminate the look of skin. Instantly, skin feels smoother and softer. After applying this facial serum, use the L'Oréal Paris Age Perfect Cell Renewal Day Cream SPF 15 in the morning and the L'Oréal Paris Age Perfect Cell Renewal Night Cream in the evening.
L'Oréal Paris RevitaLift Triple Power™ Concentrated Serum: This luxurious, lightweight facial serum helps to immediately make your complexion look brighter, while reducing the appearance of fine lines and wrinkles with continued use over time. Smooth it over your neck and jawline before applying the L'Oréal Paris RevitaLift Triple Power™ Intensive Anti-Aging Day Cream Moisturizer.
L'Oréal Paris Age Perfect Hydra Nutrition Manuka Honey All Over Balm - Face, Neck, Chest and Hands: You know that skin hydration is super-important. So, if your complexion seems like it could use a little bit more, try this facial serum for mature skin which can help hydrate skin and improve the look of radiance.
L'Oréal Paris Youth Code™ Dark Spot Correcting & Illuminating Serum Corrector: Seeing dark spots? This facial serum helps illuminate the look of skin immediately and diminish the look of dark spots with continued use over time. Make sure to follow up with a broad-spectrum sunscreen with an SPF of 15 or higher in the morning, and take other sun protection measures as well, including limiting your time in the sun (especially during peak hours from 10 a.m. to 2 p.m.), covering up exposed areas, and reapplying sunscreen every two hours or immediately after swimming or sweating.
facial SERUM HACK #2: CLEANSE FIRST
If you want to help get the most out of your facial serum, cleanse your skin first. Cleansing should be how you begin your morning and nighttime skin care routines, as it can help remove dirt, excess oils, and makeup that have built up on the surface of your skin. Once you're done cleansing, applying a facial serum should be the next step in your routine.
facial SERUM HACK #3: BLEND IN WITH A makeup blender
Blending sponges aren't just for your makeup—you can use them for certain skin care products, too. Try repurposing a makeup blender to help blend and bounce your face serum into your skin. Bonus: It's totally fun!
facial SERUM HACK #4: ONLY USE A LITTLE BIT
You don't need to apply a ton of facial serum—a tiny amount will typically do. The general rule is as follows: You'll only need about a pea-sized blob of facial serum to cover your entire face and neck. And yes, you need to apply it to your neck too! You don't want your face to look fab while you neck doesn't.
facial SERUM HACK #5: FOLLOW UP WITH MOISTURIZER
Don't forget to layer your skin care products! Your facial serum shouldn't be your only source of moisture. So, after applying your facial serum of choice, pick up your moisturizer. Apply your moisturizer evenly over your face and neck—and you're good to go!
Speaking of moisturizer, how about updating your regimen with a few (or 12, to be exact) moisturizer hacks too? Here are 12 Moisturizer Hacks to Add to Your Skin Care Routine.
Discover more tips & tricks
Keep your skin happy
See all articles
Shop Featured Skin Care products
Discover More